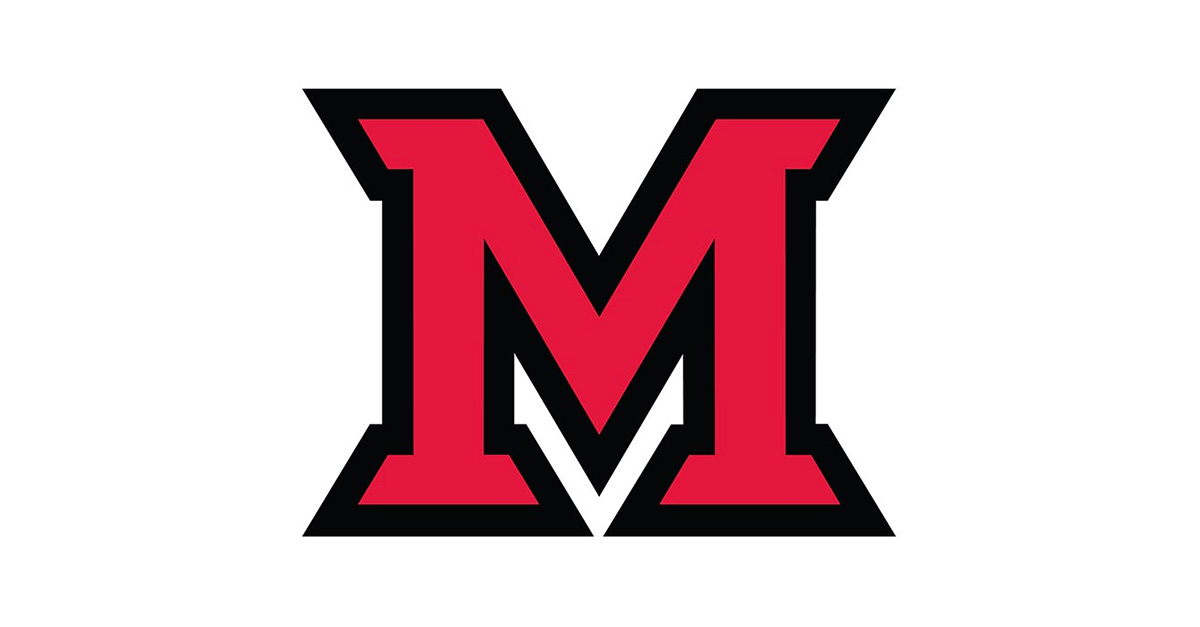 May 19, 2016
Commencement day preparations: Numbers, precision, detail, teamwork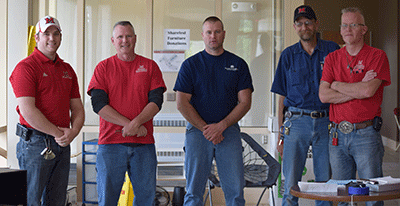 Teams from physical facilities and housing and dining departments work side-by-side to prepare for commencement. 
Story and photos by Lisa Riendeau, human resources
With precision and attention to detail, staff members of Miami's physical facilities and housing and dining departments work side-by-side to prepare for commencement.
Each year, an aggressive eight-hour shift begins at 1 p.m. on the Friday of graduation weekend to prepare 514 rooms in five residence halls. About 200 employees meet for a rundown of the day's events.
Stacy George, director of residential services, and the residence hall management team give instructions, cleaning kits and schedules to cooks, food service, management and custodial staff responsible for flipping the residence halls.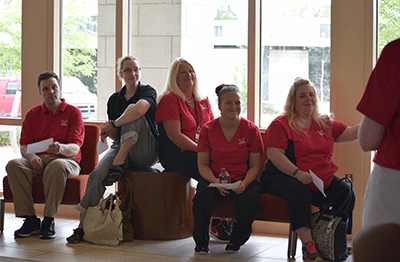 Teams clean and prep 514 rooms in five residence halls for guests. 
Did I mention this is done during the time 7,000 undergraduates across campus are moving out of their rooms for summer? I have witnessed this extraordinary controlled chaos as both an employee and as a parent of a graduate.
Each employee has a 17-point checklist for the residence hall rooms. Once the items are checked on the list as complete, the rooms are inspected and designated ready for guests. Parents and families check in at noon on Saturday.
However, the work doesn't end after the eight-hour shift. The next morning, staff prep for banquets and the commencement ceremonies held at Yager, Millett Hall and Goggin Ice Center. This year, Miami awarded 3,889 degrees. Multiply that times family and friends, and that's a lot of guests.
Tearing down and packaging 5,000 chairs in a little-over-10-hour time frame includes the big ceremony at Yager, then moving to Millett Hall and other buildings for each of the colleges. Employees scoop up cups, programs and left-behind-jackets as other staff members usher in each wave of graduating seniors, friends and families.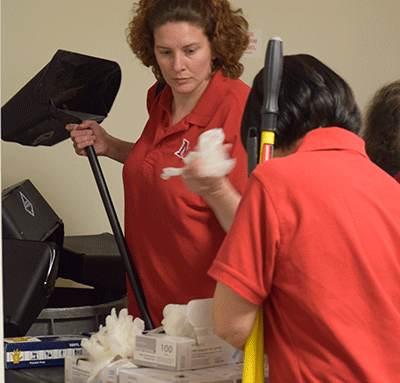 A 17-point checklist keeps track of the day's duties.
Let's not talk about what would happen if the weather turns bad.
Instead, let's talk numbers:
7,239 students living in campus housing this spring.
7,000 beds in the residence halls.
4,000 rooms in the residence halls.
4,000 room doors in our residence halls that require annual maintenance including changing of the batteries of keycard entries.
5,000 chairs setup for commencement ceremony.
1,000 flower beds maintained on campus by our building and grounds assistants.
650 yards of mulch used on the flower beds all over campus.
517 acres maintained by 30 building and grounds assistants on Miami's Oxford campus.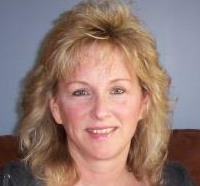 Lisa Riendeau
The superior level of presentation accomplished by these employee is inspirational enough for a standing ovation.
I hope they can all hear me clapping loudly from my desk.
Bravo.