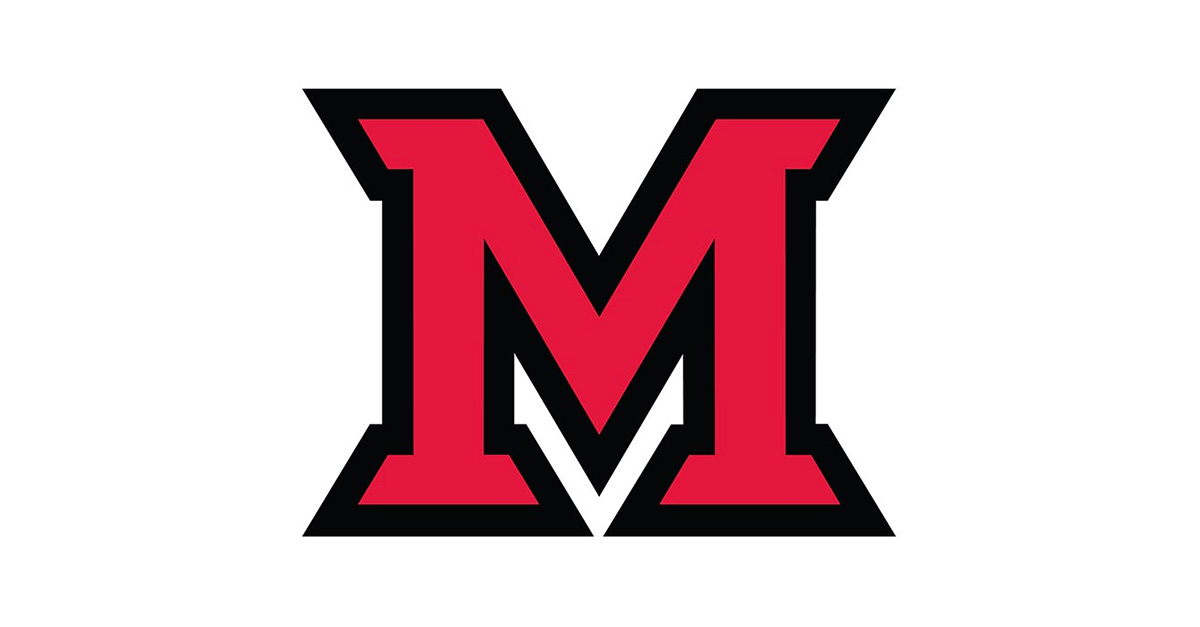 Aug 25, 2016
IT prepared for fall move-in and first week (#MoveInMiami)
By Cathy McVey, information technology services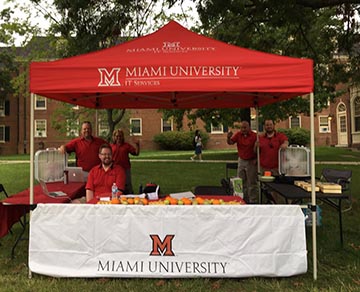 The Oxford campus is teeming with first-year students. Sophomores, juniors and seniors have been arriving for weeks. To prepare for this annual influx, IT services support staff began planning many months ago.
Why start so early? Historically the support desk deals with its largest spike in requests for help between move-in day and the end of the second week of classes. Last year that spike hit over 6,500 tickets – an average of nearly 400 each day.
So, to prepare for new and returning students, faculty and staff the support team started early.  Their goal? To ensure a successful start of the 2016-2017 academic year by providing excellent support. Here are some of the tactics in place to strengthen support services during fall move-in through the first week of classes.
Move-in Assistance: IT services volunteers were stationed in residence halls Aug. 25, from 9 a.m.–5 p.m. providing in-person support for students as they settle in.
Move-in Miami IT Tents: Red IT services tents are located near Laws Hall and across from Maplestreet Station and will be staffed Aug. 25–26 and 29–31 from 10 a.m.–6 p.m. each day, except Friday (noon–6 p.m.). Support staff will be available to answer questions and provide hands-on help.
Fully Staffed Support Desk: In addition to the face-to-face support, we have a fully staffed support desk ready to handle phone, email and chat support.  For support desk hours go to MiamiOH.edu/IT.
Web Aliases: Numerous web aliases have been created to make it easy to find the most popular cases in the Knowledge Base: miamioh.edu/email, getoffice, cable, wireless, password, addclass, dropclass, miaminotebook, uniqueidlookup, idcard, and mobilesecurity.
Top 5: We've prepared a special case in the Knowledge Base, which provides links and answers to the five questions most commonly asked this time of the year. Check miamioh.edu/top5.
New Faculty Orientation: Information about centrally provided technology for faculty was available at this annual event held at the Marcum Center on Aug. 25.
August IT Newsletter: This abbreviated version of the monthly divisional newsletter focuses on the start of the new academic year. Watch for it in your inbox early next week.
Twitter: Nearly 200 tweets have been written and uploaded for scheduled posting on @MiamiUIT and @MUSupportDesk feeds during move-in and the first week.
Hangtags: Pocket door hangers filled with informational cards were placed on the door handles of each residence hall room prior to Aug. 25.
Digital Signage: Weekly visual messages posted to the digital signage in the dining halls and Armstrong Student Center will promote the tents Aug. 24–31.