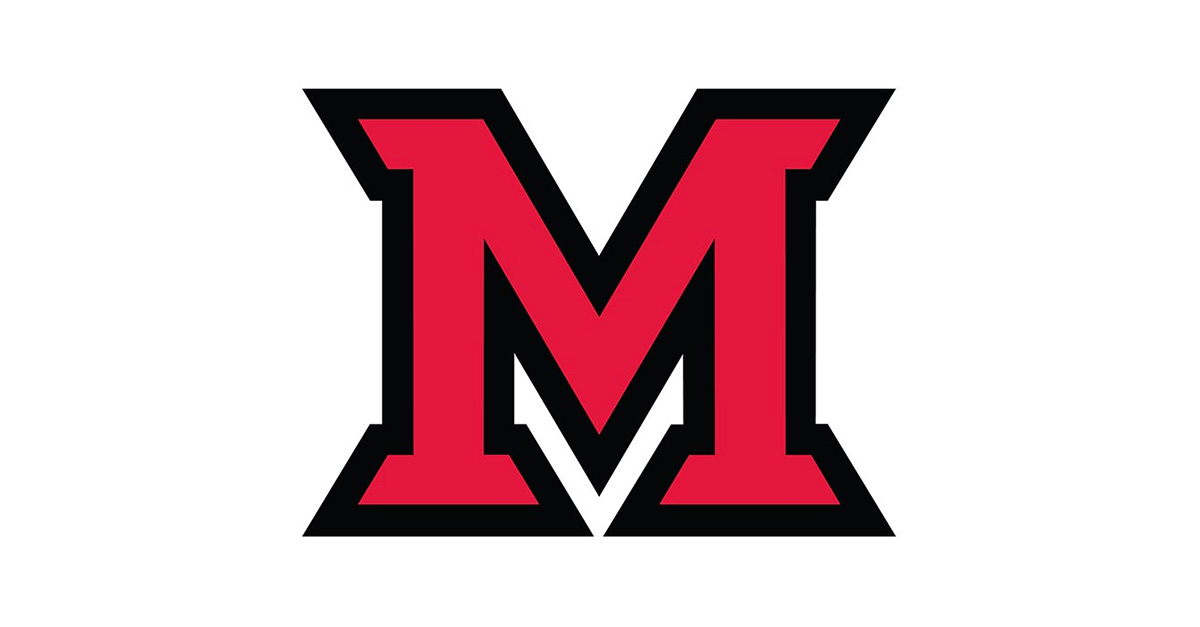 Sep 08, 2016
Ask Greg: President Crawford answers your questions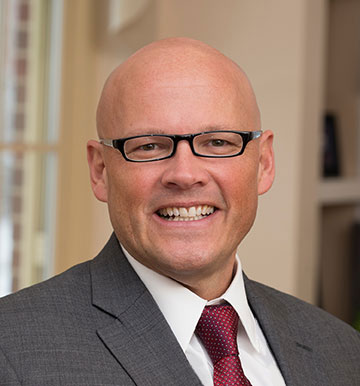 President Gregory Crawford 
I've been meeting with hundreds of Miamians and will keep doing so this first year as part of my "listening tour" as I try to learn everything I can, to be as informed as I can, when we begin working together on long-term planning. I get lots of questions – some in writing submitted from the president's page (the AskGreg link at www.MiamiOH.edu/President) and some from the media or asked during meetings and presentations.
In this column at least once a month I'll select a few of the ones that seem to be of interest to the most people to address publicly. Some questions I'll address in person, some here, some in my blog, and others I may forward to others to help me learn the answer. Thank you for your thoughtful insight so far, taking the time to ask questions and suggest ideas, participating in meetings, and your enthusiasm in wanting to keep Miami getting better and better.
Love and Honor,
Greg 
Ask Greg
Is something on your mind? Dr. Crawford invites faculty and staff to share questions, ideas, or concerns pertaining to the Miami community.
Responses may appear in His monthly column in the Miami Matters faculty/staff newsletter or during his public remarks.
Send your questions to AskGreg@MiamiOh.edu.
Q: Will Miami continue with the 2020 plan?
Greg: It is important as a new president not to "parachute in" with a new strategic plan but to take the time to listen to as many stakeholders internally and externally as possible. There has been excellent progress toward meeting or surpassing goals in the 2020 plan, and we'll use that momentum in the next year to begin more long-term planning, setting priorities in tandem with preparation for a new development campaign.
Q: Is the town-gown relationship between Miami and Oxford a priority?
Greg: Absolutely. The synergies gained with a thriving town-gown relationship are important for the success of the community and the university. Renate and I have been meeting with community leaders and citizens and plan to be visible and active in Oxford. We're so excited to be part of this community! The Division of Student Affairs has already dedicated a person to improving the connection and communications between off-campus students, landlords, businesses and the university, and we'll continue to build on that.
Q: What are Miami's plans for the Regionals?
Greg: We are One Miami. Every degree at Miami, regardless of campus, has the same high quality liberal education core that is the hallmark of a Miami education. Each campus has talented and dedicated faculty. Together, our campuses help meet the needs of our communities and achieve the dreams of the many different types of individuals we serve – traditional and nontraditional students, students who must work full or part time in addition to seeking a degree, veterans, moms and dads, those retraining for a new career, and more. The 30 degrees offered by the Regionals include 17 majors that can be completed entirely at those campuses. This year, the Regionals added six new bachelor's degrees and a new master's degree. All degrees are especially relevant for the Hamilton and Middletown communities. Regionals and Oxford staff and faculty are equally dedicated to supporting students, and together we provide enormous benefit to the state of Ohio. I'm working with Cathy Bishop-Clark, interim dean, to set short- and long-term strategies, and our marketing and communications areas are working together to help spread the word about the exciting new opportunities.
Q: I work in physical facilities, grounds maintenance. I like my job, but what else can I do to contribute to Miami and be more a part of it, beyond my day-to-day job?
Greg: Wow! Every leader loves to hear a question like this, which was asked of me during one of my morning meetings with physical facilities staff. This question reflects exactly the kind of passionate dedication I've seen from staff and faculty across the board.
First, let me say that Miami is not Miami without our staff, who connect every single person who steps on our campuses indelibly to our mission. Together, our staff creates the external beauty of our campuses that is a virtue in and of itself, in providing a place to learn that is like no other. Our staff provides the support and strong fabric of university life that our students and faculty need to be successful. From the classroom setup to the at-home feeling of our residence halls, from the food prepared with such care to the maintenance of every room of every building, the staff is integral to every success story. Our faculty is second to none, and our staff makes possible the environment which has helped them achieve a national reputation for outstanding instruction.
That said, Miami also wins when our staff are immersed, either in leadership positions for organizations such as CPAC, campus and community committees, or in helping other members of their teams earn the praise or recognition they deserve. The LEAN committee is an excellent way to serve and contribute your knowledge to developing new solutions and processes throughout Miami. Participating in professional development offered at Miami can enrich your knowledge and skills for your job or an area of interest to you, and, in turn, that benefits your department and the university as a whole.
Finally, the most important thing you can do to contribute to Miami is to be open and willing to approach your job differently. In a book called Great Work: How to Make a Difference People Love, David Sturt says that if you think of your job as a list of things to do or feel that you are limited by your environment, then you are being unfair to yourself. If you could adjust what you do, what would you do that would make people light up? At Miami, we are a liberal arts university, so we pride ourselves on teaching our students how to embrace change. Sometimes we need to remind ourselves that a liberal arts mindset applies to our work – that we, too, have the capability of adapting and solving problems. So, engage and participate! Share your ideas and suggestions, participate in surveys that help provide the information we need to continually improve, and attend staff/faculty forums to make sure your voice is heard.
Q: How can we make our campus climate better and more inclusive?
Greg: Inclusive excellence is one of the three foundational principles I'm committed to work toward as your new president. We must work toward a model of inclusive excellence, where achieving diversity in all its forms is not viewed as a separate plan or something assigned to a single department but becomes integral to the way we operate and manage across divisions and departments. Inclusive excellence also means we make our campuses a sought-after place to work, where everyone feels they contribute and are a valued part of the team. There is not a quick way to achieve that type of inclusiveness, it happens incrementally, over time. And at Miami, where our liberal education mission is defined by the call to prepare students for diversity, adversity and change, we have the foundation in place to become an exemplary model.
Long- and short-term planning for inclusive excellence requires a great deal of listening – to everyone. That includes students, staff, alumni, faculty, donors, employers, our community members and our peers. We're going to start this semester with a survey of faculty led by the office of the provost, and then early in the spring we'll launch a comprehensive climate survey to make sure we have as much written input as possible to complement what we will learn through conversations, forums and events.
In the interim, we have a powerful slate of events lined up this semester that promote examining ourselves and exploring larger issues surrounding diversity and identity, and you can help by attending these events and learning more. Positive progress can occur only when each of us takes responsibility for trying to understand other viewpoints and being willing to engage in conversations civilly and respectfully.
Q: As a physicist, what interested you in being president of a liberal arts-based university like Miami?
Greg: I'm passionate about the liberal arts. Although my major was physics (science is a liberal art), it is only one area of a full liberal arts education. My education would not have been complete without the broad knowledge, values, and curiosity the humanities and arts inspired in me. Just last week I talked about the value of the liberal arts in my blog, and here's a key point from it: Much attention is rightly given to the ways that science and technology can help solve big challenges in our time, from human health to energy and the environment, but science and technology alone cannot solve the problems of political polarization, economic oppression, or mistrust and misunderstanding among human beings; we need the liberal arts. I hope you'll read the rest and subscribe to my blog!
On the lighter side….
Q: Can we have casual Fridays at Miami?
Greg: Here I was, prepared for the really tough questions, and this one showed me that Miamians care about much more – including what they wear! (Just like my daughters).
What we need more of from everyone is to spread that wonderful Miami spirit! So, let's all wear Miami spirit wear on Fridays (staff, students, and faculty), not only in support of our student athletes, but more importantly to demonstrate our pride in Miami. For our staff who already wear Miami uniforms every day, other items such as Miami hats, pins, badges, wristbands and more are encouraged.
In fact, get your whole department together showing off spirit wear, send me a picture, and I'll regularly pick one to post on social media. If your whole department, organization or area joins in, send a group picture and potentially win a pizza lunch for your team.
Q: Chocolate or coffee? Dogs or cats?
Greg: I eat too much chocolate and drink too much coffee – both together are even better. And our dog, Emma, settled into Lewis Place very quickly. Unfortunately, cats make me sneeze.
Q: How do I run with Renate or bike with you?
Greg: Renate and I will put the word out on social media (we both use twitter – follow me at @PresGreg and Renate at @RenateJCrawford) whenever we see an opportunity for students, staff or faculty to work out with us. I've also enjoyed meeting Miamians during my early morning workouts at the Rec.
Q: Fiction or non-fiction? And what books do you recommend?
Greg: I prefer historical fiction, but leadership is a subject I've always studied, so I recommend two fantastic books by Simon Senek: Start With Why: How Great Leaders Inspire Everyone to Take Action and Leaders Eat Last: Why Some Teams Pull Together and Others Don't. Senek's TED-X video is a great source of inspiration. I also enjoyed Miami's summer reading book, Spare Parts.
Endnote: Connect with me through this column, Ask Greg; my blog, Crawford's Corner; or on Twitter
I have a blog where I will periodically share thoughts and reflections about a variety of topics, some connected to Miami and others about which I am passionate or interested. I hope you'll subscribe to it, and, as always, I welcome ideas or topic suggestions. The blog link and a link to submit questions or ideas is at www.MiamiOH.edu/President. You can also submit questions or ideas for me from that site.
Follow me on Twitter @PresGreg