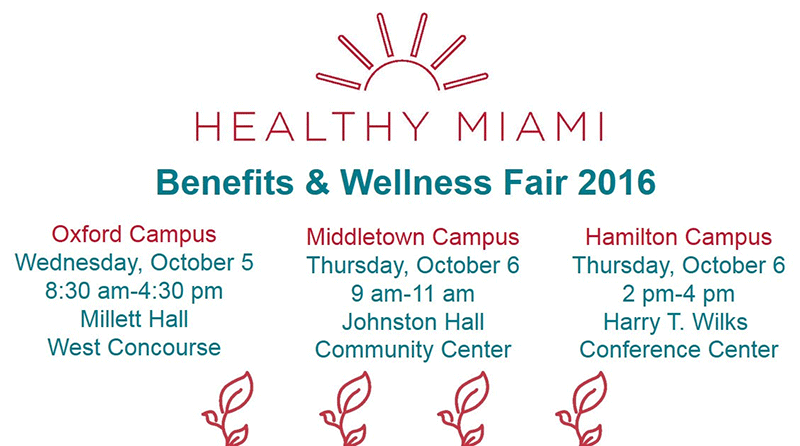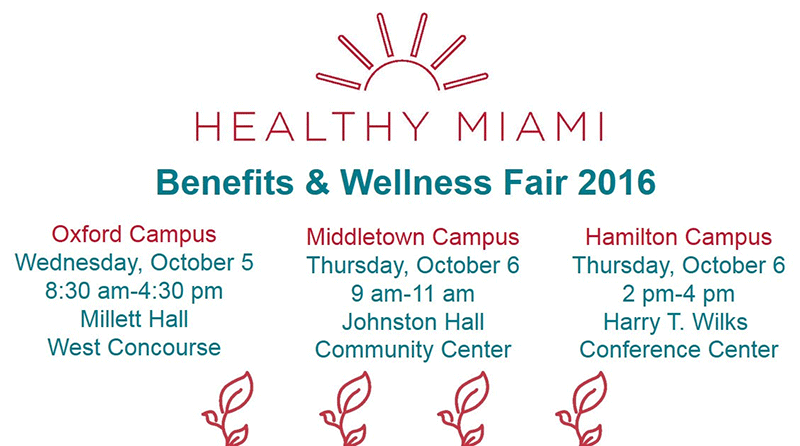 Miami's open enrollment for benefits is Oct. 3-31.
Sep 29, 2016
Come to the 2016 Benefits and Wellness Fairs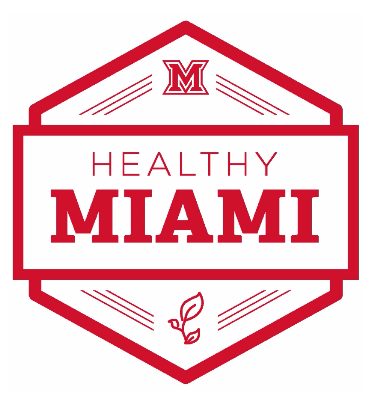 The 2016 Benefits & Wellness fairs will be held Oct. 5 and 6. Miami University's annual benefits open enrollment is Oct. 3-31.
Miami University offers a variety of options designed to help support the changing and diverse needs of you and your family. Open enrollment is the one time each year when you can make a change to your benefit elections (except if experiencing a qualifying event such as birth or marriage).
It is important to review the available plans and any changes for 2017. Your circumstances may change each year, and it is important that your benefit selections support these changes.
Consider the following:
Over the past year, how often and what type of care have you and/or your family received?
Review how your coverage through Miami complements coverage you may have outside of Miami.
Benefits & Wellness is presenting several sessions, each with a different focus topic.  Employees and their family members are encouraged to attend one or more of the sessions for detailed information on the available plans.
Presentations (60 minutes in length) will be in two parts: The first half will include general information regarding open enrollment and a high-level summary of any changes for 2017. The second half will be one of three focus topics.  A complete schedule is found on the open enrollment website.