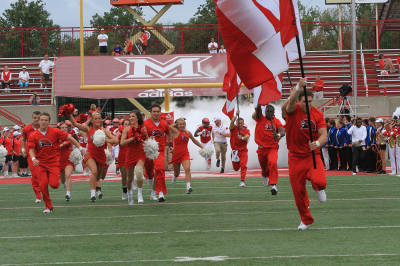 Oct 03, 2018
Faculty and Staff Appreciation Day: Miami vs. Kent State Oct. 13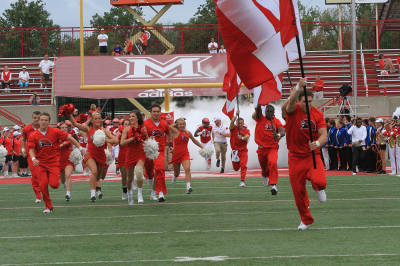 Faculty and Staff Appreciation Day is Saturday, Oct. 13. Miami University football hosts Kent State at Yager Stadium. Kickoff is at 2:30 p.m.
Faculty and staff and their families can purchase discounted tickets starting at $10.
It is also the annual cancer awareness game. Other highlights at the game will be recognition of the 1973, 1974 and 1975 MAC and Tangerine Bowl champion football teams and the 2018 Cradle of Coaches induction.
To purchase tickets, click here and use the promotional code FS2018. Call the Miami athletic ticket office at (513) 529-4295 with any questions.