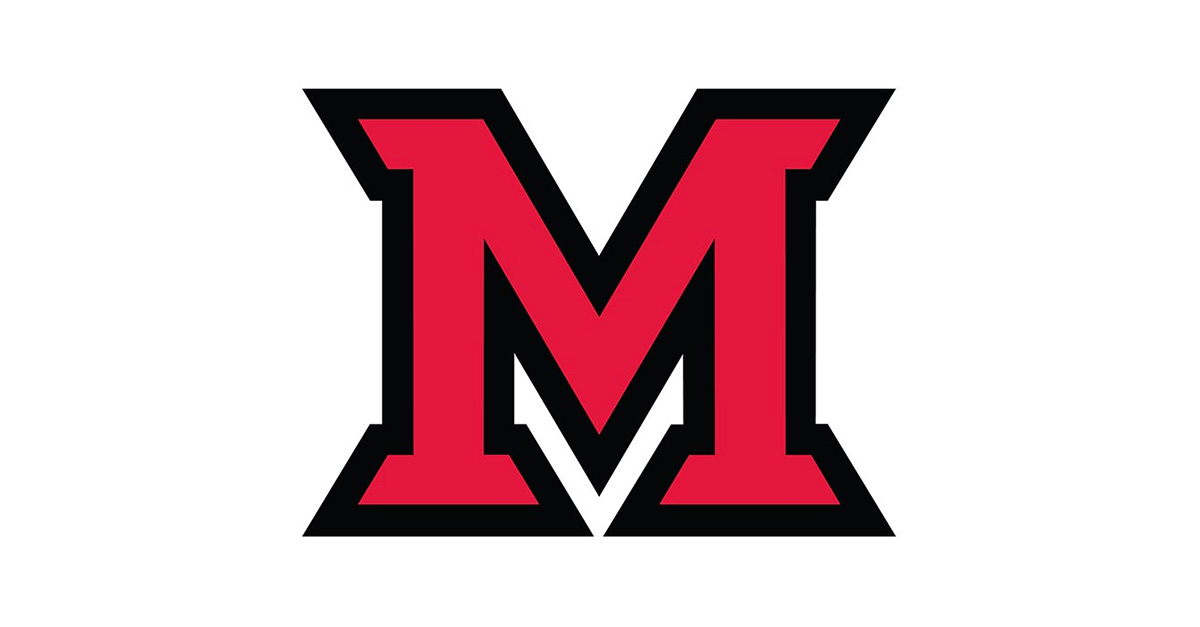 Feb 20, 2019
CPAC to host "Coffee and Connect" workshop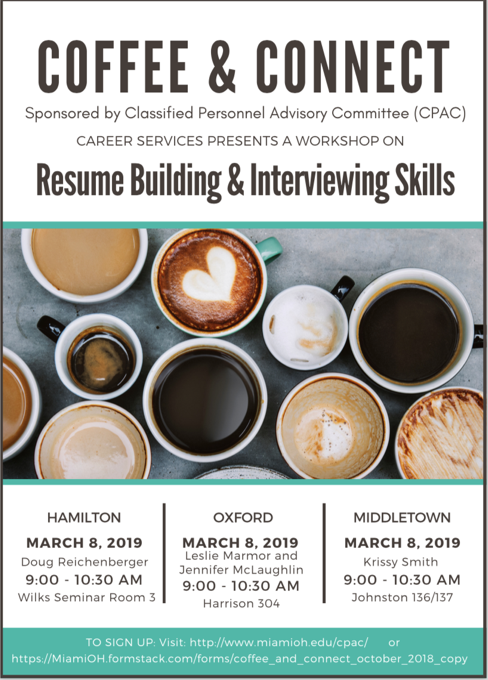 The Classified Personnel Advisory Committee (CPAC) invites classified staff to attend a resume building and interviewing skills workshop Friday, March 8.  
Speakers include: Douglas Reichenberger, regional director of career services and professional development at the Hamilton campus; Krissy Smith, assistant regional director of career co-op and Internship service at the Middletown campus; and Jennifer McLaughlin, associate director for student populations; and Leslie Marmor, assistant director of alumni career education and development at the Oxford campus.
All workshops will be held from 9-10:30 a.m. on March 8 at the locations listed below.
Oxford: 304 Harrison Hall
Hamilton: 3 Wilks Seminar
Middletown: 136/137 Johnston Hall.
Coffee and Connect offers classified staff the opportunity to connect with members of university leadership. Coffee will be provided at each location.
Sign up for the workshop online. For more information regarding CPAC, visit their webpage.