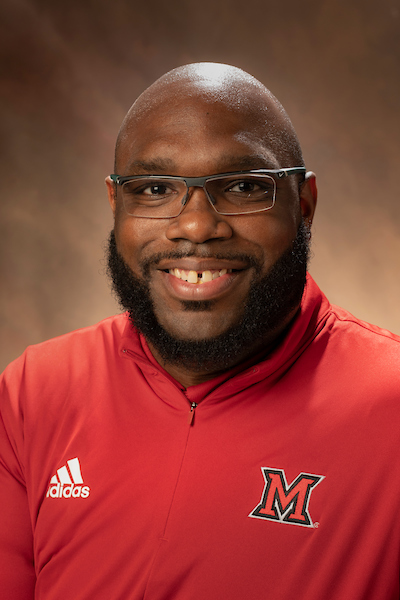 Senior Assistant Director for Regional Enrollment
Admission
Tags:
arizona, new mexico, hawaii, puerto rico, virgin islands, oklahoma, idaho, wyoming, montana, utah, texas, nevada
Eura Miles
Background
Hometown: Missouri City, TX
High School: Elkins High School
College Alma Mater:
Undergraduate: East Texas Baptist University
Contact Info
513-529-4893
Favorite Miami Moment
My favorite moment was visiting campus for the first time! I remember driving up to campus and being in awe of its beauty! Miami provides students with incredible opportunities both inside and outside the classroom, and it is filled with students, faculty, and staff who are passionate, driven, and welcoming.