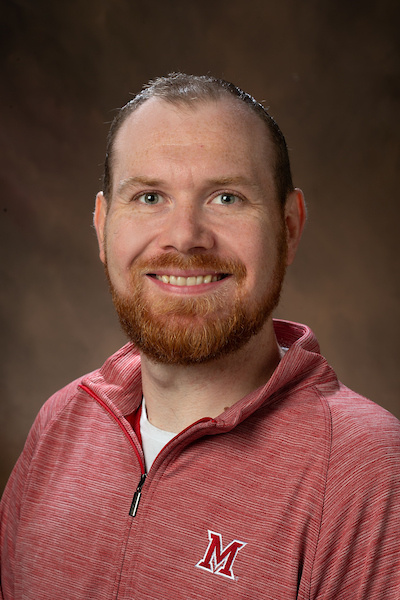 Associate Director
Admission
Tags:
west virginia, ohio
Scott Popham
Background
Hometown: Okeana, OH
High School: Ross High School
College Alma Mater:
Undergraduate: Miami University
Favorite Miami Moment
As a Miami alum, I have many memories that have stayed with me over the years. One that stands out is my study abroad experience. As a senior, I participated in a Tropical Marine Ecology course. We spent one week in the Florida Keys and one week in San Salvador, Bahamas. Even though the trip was only two weeks long, the relationships built on that course have lasted a lifetime.
Contact Info
513-529-1586