You are an international student if you are NOT a U.S. citizen or U.S. permanent resident and wish to enroll at Miami Regionals as an undergraduate student. These instructions are for persons in a nonimmigrant visa status (if already in the U.S.) and for those who are seeking to enter the U.S. as F-1 and J-1 students or in any other nonimmigrant status. Persons who are permanent residents of the U.S., regardless of where they have completed their education, should follow the domestic student application procedures.
For additional information, please contact our team.
Note: Miami University's regional locations are at least 25 miles from the main, residential campus of Miami University in Oxford, Ohio. Regional campus students commute to attend classes—we do NOT have student housing. All Miami locations are in Butler County, Ohio.
If you are an international student who might be interested in attending Miami University's Oxford campus go to International Student Admission.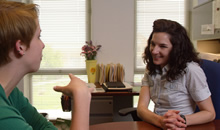 Miami University provides exceptional academic advising services for our Regional Campus students. Through a faculty and staff advising model, you will be able to plan your degree completion accordingly, understand the sequences required for courses, and plan your timeline to completion.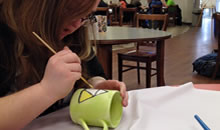 The student life at Miami is inclusive and engaging. Whether it's in community and civic engagement, student organizations, athletics or the arts, there's a place for you!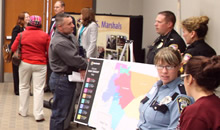 Your future career awaits. Miami University graduates are highly appreciated in their field. Whether you are attending college for the first time to seek education and preparation to start a new career, or you are returning to college to advance your current career, Miami University's regional locations provide outstanding career services and planning support.
Costs, Scholarships, and Aid
Costs, Scholarships, and Aid