Harriers Basketball Coaching Staff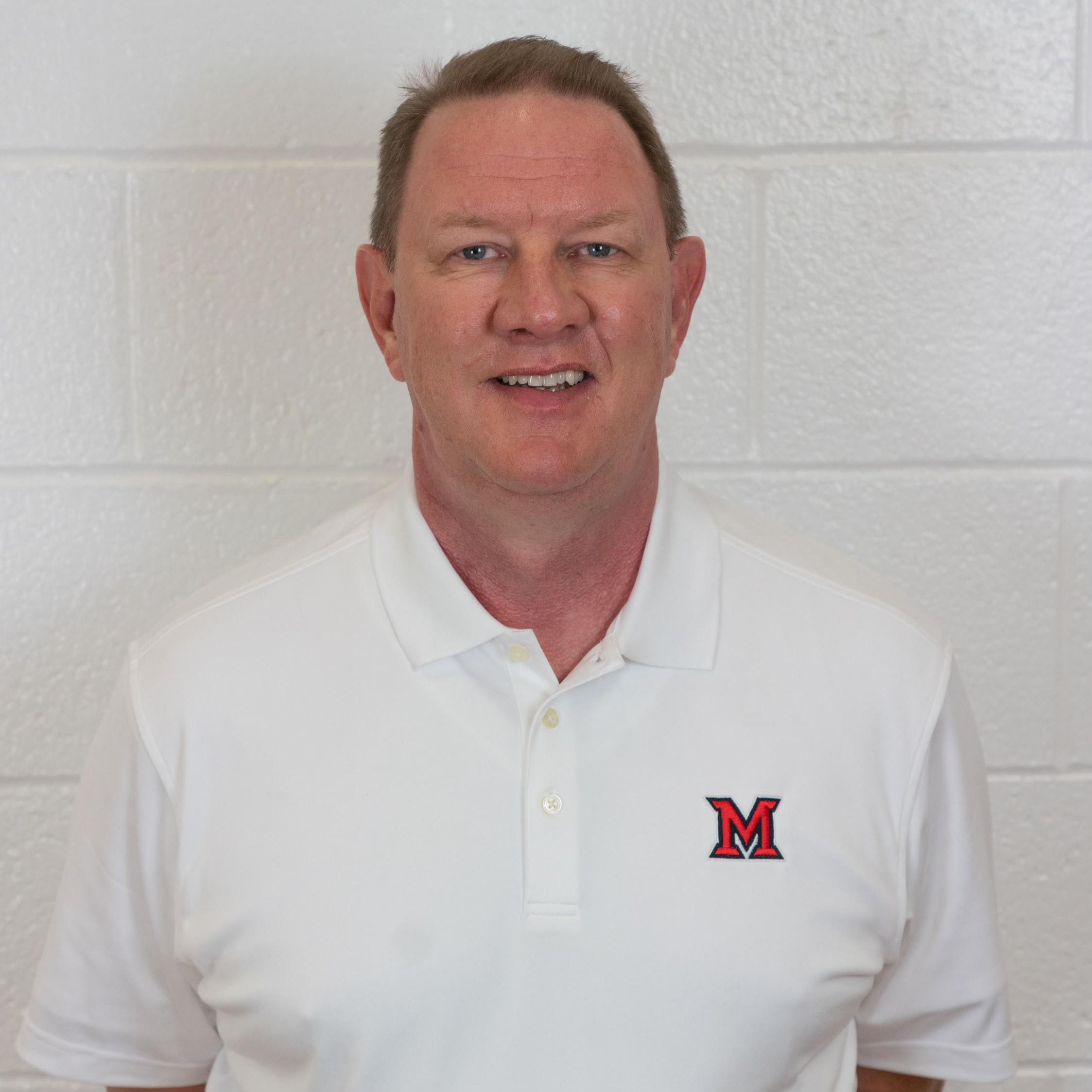 Head Coach 
Coach Piatt enters his fourth season leading the Harriers Men's Basketball Program. Losing his first year to the Pandemic, Piatt made up for the lost season by building the Harriers into one of the top programs in the USCAA (United States Collegiate Athletic Association). In the past two seasons, the Harriers have 43 wins and 17 losses and Elite Eight and National Runner-Up finishes in the USCAA National Tournaments. 
The 2022-23 season saw the Harriers make school history by playing in its first National Championship Game in Men's Basketball. The Harriers finished the season as the USCAA National Runner-Up with 22 wins and 9 losses. The 2022-23 team led the USCAA in three-point percentage (for the second season in a row), was second in free throw percentage, third in points allowed per game, and fourth in field goal percentage. The Harriers also had a second-team All-American in junior Ryan Marchal from Centerville.
Piatt led the Harriers to a record of 20 wins and 8 losses in the 2021-22 season. Finishing in the Elite Eight of the USCAA National Tournament. This season saw the Harriers lead the USCAA in three-point field goal percentage, field goal percentage, and free throw percentage. This team also produced three All-Americans: First Team, Sophmore - Ryan Marchal from Centerville, Second Team, Junior - King Goss from Twinsburg, and Honorable Mention, Junior - Jamison Bradley from Lima Central Catholic.
After playing and graduating from Ohio Wesleyan University, Piatt started his 35-year coaching career as an Assistant Coach at his Alma Mater. In 1987-88 he helped Ohio Wesleyan University to the NCAA Division III National Championship.
In 1989-90, Piatt became the Assistant Men's Basketball Coach/Head Men's Golf Coach at Washington & Lee University in Lexington, Virginia. In 1990, he came back to Ohio as the Athletic Director/Head Men's Basketball Coach at The Ohio State University Lima Campus. In that year he led OSU-Lima to the Ohio Regional Campus Conference Championship.
For the next twenty-nine years, Coach Piatt has been the head coach at Lehman Catholic, Miami Valley, and New Knoxville High Schools. In 2007, he was named Southwest District Coach of the Year. He has also coached as an assistant at Chaminade Julienne and Tippecanoe High Schools.
With his strong connections with the high school basketball coaches in Ohio, he continues to bring strong student-athletes to the Hamilton Campus of Miami University. His teams have a reputation for playing hard, playing together, and being difficult to guard on the offensive end of the floor.
In 2011, he was inducted into the Ohio Basketball Hall of Fame as a member of the 1988 Ohio Wesleyan University's National Championship Team.
Mike and his wife, Sandy, live in Vandalia, Ohio, and have three grown children: Austin, Kaylee, and Megan.
Coach Piatt's Overall Collegiate Record: 60 Wins, 28 Losses, .682 Winning Percentage
Coach Piatt's Overall Coaching Record: 137 Wins, 148 Losses, .481 Winning Percentage
Coach Piatt's Record at Miami University - Hamilton: 42 Wins, 17 Losses, .711 Winning Percentage
2022-23 Season: 22 Wins, 9 Losses, USCAA National Runner-Up
2021-22 Season: 20 Wins, 8 Losses, Elite Eight in USCAA National Tournament
All-Americans Coached by Coach Piatt
2022-23, Ryan Marchal/Centerville, Second Team
2021-22, Ryan Marchal/Centerville - First Team, King Goss/Twinsburg - Second Team, and Jamison Bradley/Lima Central Catholic - Honorable Mention
Contact information: (937) 405-9991 or piattm@miamioh.edu.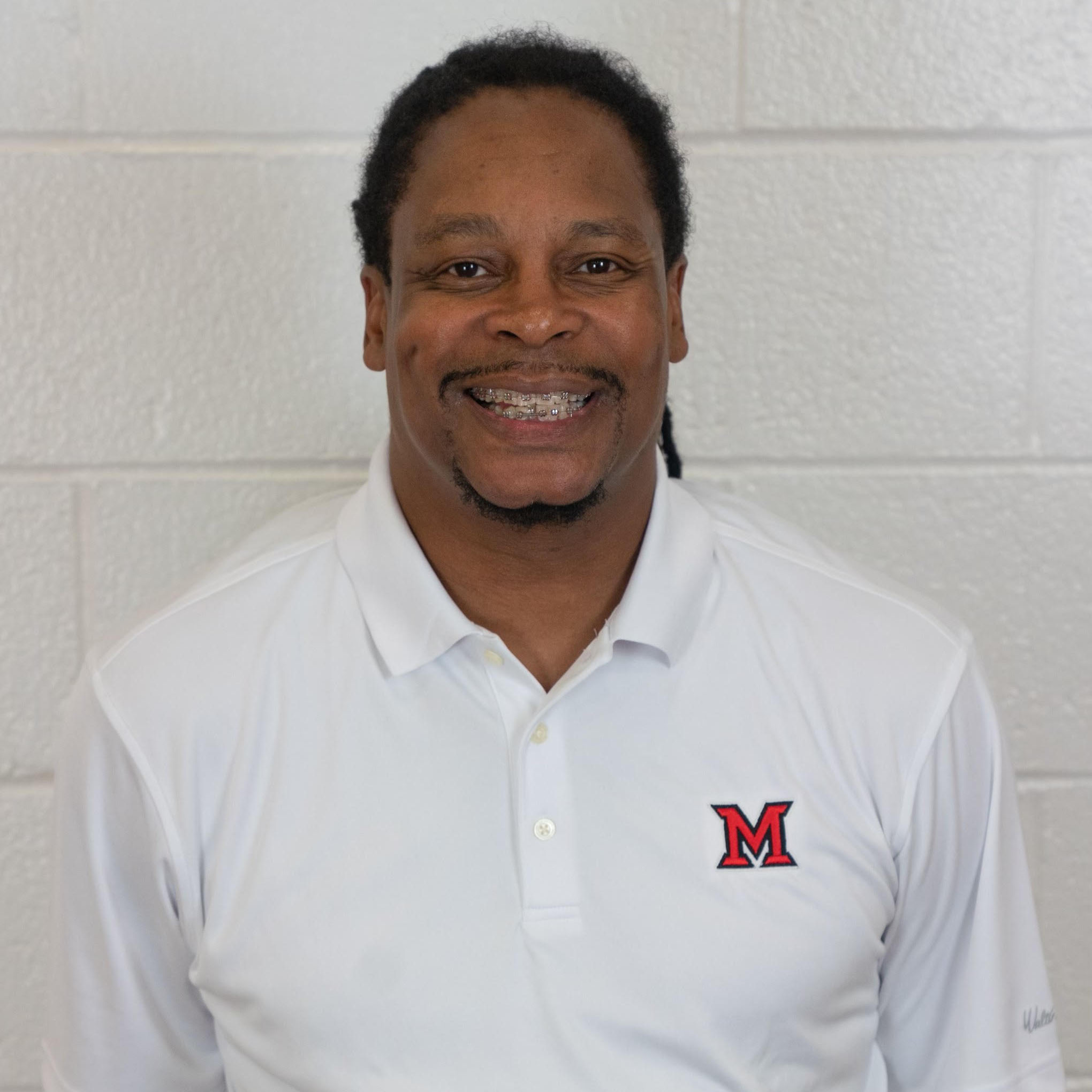 Assistant Coach
Coach Chris Jones coached for four years at Wright State University Lake Campus, and two years as an assistant (2016-2018) under Coach Richard Westerlund.  In 2018 Coach Jones was hired as the Men's Head Basketball Coach to lead the Lakers. Coach Jones completed his 2nd season as Head Coach in 2019-2020.
Prior to coaching, Coach Jones played in several leagues and assisted in community basketball. His passion for basketball began at a young age, he played at John Hay High School in Cleveland, Ohio where he is also a native. After playing high school basketball, Coach Jones continued his basketball journey at Thiel College, majoring in Business Administration for two years. After leaving Thiel College Coach Jones enlisted in the United States Army to serve his country and became a member of the 72nd Brigade 13 Bravo Artillery unit in Wurzburg Germany. During his term in Germany, he also played professionally for the German sports league DJK Sports Association in Wurzburg, Germany for 3 years.
Coach Jones later returned to his native Cleveland where he assisted the Legendary Bob Nance at Bob Nance Basketball Academy (BNBA has been a fixture in Cleveland for over three decades), a local basketball camp for boys and girls, and has helped develop many College and NBA players. Before returning to college and receiving his Culinary Arts degree from Le Cordon Bleu Pennsylvania Institute of Culinary Arts in 2009. Coach Jones currently lives in Englewood Ohio with his wife Roslyn and daughter Amari.
Contact information:  (937) 529-9952 or chrisjchrisjay@gmail.com