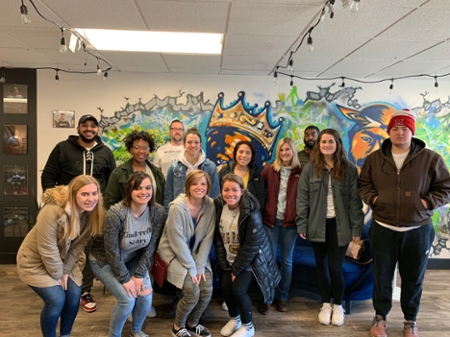 Beyond the Classroom
Learning does not start and stop at the classroom, and the Department of Justice and Community provides you with opportunities to engage with your fellow students, faculty, and criminal justice professionals in a variety of settings beyond the classroom.
Dale Hall Presented with the Beccaria Award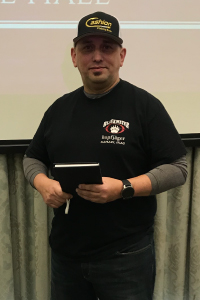 Dale Hall is the recipient of the JCS Departmental Award, the Beccaria Award, for the 2019-2020 academic year.
His leadership, life experience, congeniality, willingness to assist others, and his volunteerism – especially for veterans needing assistance – make him an extraordinary asset to the university community and an inspiration to his peers.
JCS Community-Based Research Project

Students in Dr. Theresa Conover's Capstone in Criminal Justice class presented the findings from their semester-long community-based research project in German Village to Chief Craig Bucheit, City of Hamilton Police Department.
Their research focused on perceptions of safety, police satisfaction, and neighborhood problem solving.
Study Abroad: Justice and Law in Samoa
This summer-term opportunity took place from May 20 - June 8, 2018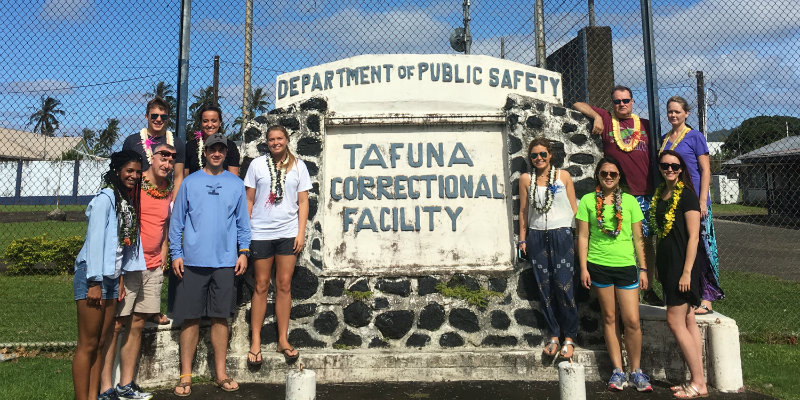 In a beautiful and tropical setting, students had the opportunity to study crime, justice, and law of another society.
They gained intercultural awareness and appreciation, and reflected on law and justice in the U.S. through comparative analyses.
Learn More about Future Study Abroad Opportunities
Email Dr. Daniel E. Hall at hallde@miamioh.edu.
Additional information can be found at Miami University's Global Initiatives page or by visiting the office at:
214 MacMillian Hall
501 E Spring Street
Oxford, OH 45056
Criminal Justice Capstone Poster Session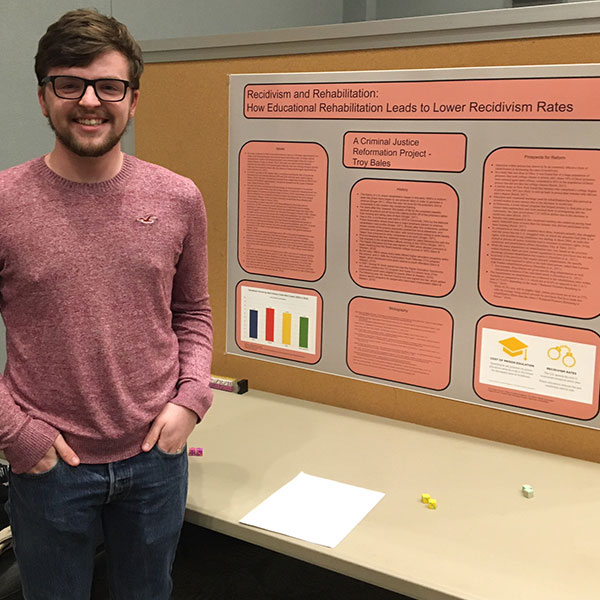 Seniors in the Capstone in Criminal Justice (CJS 485) course presented their research to the campus community in a poster session format on December 3, 2019.
Students showcased their extensive research on criminal justice reform. Their topics included:
Eyewitness testimony
Forensic evidence ballistics
Policing tactics
Mandatory minimum sentencing
Criminal justice responses to the opioid crisis
Juvenile diversion programs
Post release control
Juvenile rehabilitation
Forensic science error rates
Police training academies
Coerced confessions and police interrogation tactics