We are excited to announce the return of annual Hike a Thon in partnership with the City of Oxford-Oxford Area Trails, Miami University Natural Areas and Enjoy Oxford.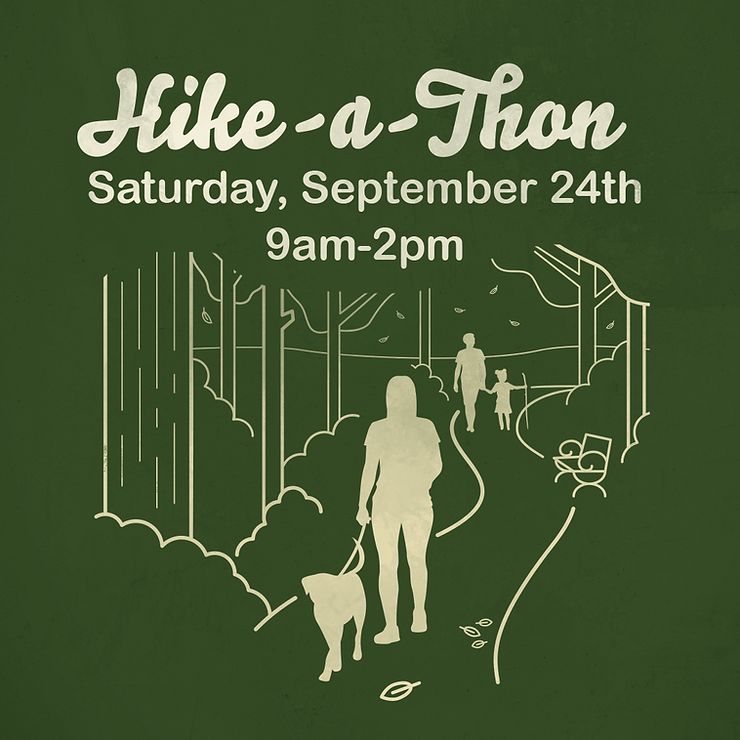 Saturday, September 24th
9 a.m. - 2 p.m. 
DeWitt Cabin Trailhead: 4831 Oxford Trenton Rd., Oxford, OH 45056
After 3 years, we are bringing back the Hike-A-Thon to celebrate the outdoors and the exciting progress of Oxford's and Miami's Trail systems! This event is family-friendly, pet friendly (with a leash), and wheelchair accessible. We will have multiple routes ranging from 1, 3, and 5 miles in length. These routes will be on paved and unpaved surfaces.
There will also be activities or educational tables from the following community partners:
Audubon Society

Orienteering Cincinnati

Coalition for a Healthy Community

Enjoy Oxford

Miami University Equestrian Team

Girl Scouts of Western Ohio

Oxford Museum Association

Three Valley Conservation

Metro Parks
The Hike-A-Thon is organized by the City of Oxford-Oxford Area Trails and Miami University Natural Areas and sponsored by Enjoy Oxford. This event is part of Green Umbrella's Great Outdoor Weekend.
NoShow Below
Take A Hike at the Hike-A-Thon Plus! Discover, Learn, and Explore the Miami University's Natural Areas at the Hike-A-Thon Plus in Oxford, Ohio! This free rain or shine event will be held at DeWitt Cabin on Saturday, Sept. 28 from 9am to 2pm The Hike-a-Thon Plus will offer opportunities to discover our local natural resources, learn from various demonstrations, and explore by hiking on marked trails at the Miami University Natural Areas. With over 1,000 acres and 17 miles of trails that cross beautiful streams, woodlands and wildlife, Miami University's Natural Areas are perfect for beginner, moderate and experienced hikers interested in this 1-, 3- or 5-mile event. No registration is required – just show up!