The College of Arts & Science and University Studies (CAS) Academic Advising Office
We are open and able to assist students with their advising and registration needs Monday thru Friday (while the university is open).
The health and wellbeing of our Miami community is important to us in light of the Coronavirus (COVID-19) and at times our processes may need to change.
Health and safety remains our top priority, and in an effort to support continued social distancing, we will provide students the opportunity to conduct advising appointments virtually via Zoom or in-person.
Students choosing to meet in-person: you must follow the university's Coronavirus (COVID-19) safety measures (wearing a mask, performing a symptom assessment, etc.). If you are feeling unwell or have recently been exposed to the COVID-19 virus, please contact us and we will be happy to change your appointment to virtual to safeguard everyone's health.
We realize you may have many questions. Check out the FAQ section on our website for answers to common questions.
You can also reach us by phone (513-529-3031) or by emailing casadvising@MiamiOH.edu.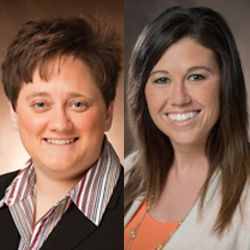 Congrats to CAS advisors Kristan Kanorr and Christa Branson, honored by the Annual Advising Recognition Luncheon sponsored by the Provost's Office and the Miami University Academic Support and Advising Association (MUASAA). Kristan received the Outstanding Advising Program Award for her Miami Discovery Bound program. Christa received the Excellence in Advising (for a Professional Advisor) Award.
Registration Override & Waitlist