Havighurst Fellows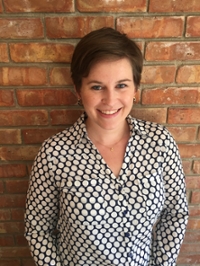 Emily Channell-Justice, GIC/ITS
Emily Channell-Justice received her PhD from The Graduate Center, City University of New York, in 2016, with a dissertation entitled "Left of Maidan: Self-Organization and the Ukrainian State on the Edge of Europe." She completed her research with leftist, student, and feminist activists in Ukraine in 2013-2014 during the Euromaidan mobilizations with the support of a Fulbright-IIE research grant. Prior to coming to Miami, she taught for five years in the Anthropology department at John Jay College of Criminal Justice.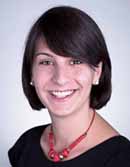 Francesca Silano, HST
Francesca Silano received her PhD in history from the University of Toronto in 2017. She conducts critical history of the Russian Orthodox Church in the late-Imperial/early-Soviet ere. She iis particularly interested in the ways in which Orthodox and Bolshevik actors interacted, borrowed from, and competed with each other to define and imagine the intellectual, cultural, legal, and social landscape of Russia in this period. Dr. Silano's research has been supported by grants from the Social Sciences and Humanities Research Council of Canada, three Ontario Graduate Scholarships, and most recently, by funding from the Russian Studies Workshop at Indiana University, where she served as a Postdoctoral Fellow and Visiting Lecturer in 2017-2018.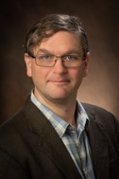 Vincent Artman, GIC/GEO
Vincent Artman received his Ph.D. in Geography from the University of Kanas in 2016 with a dissertation entitled "The State and the Sacred: Memory, Theology, and Identity in Kyrgyzstan." His research focuses broadly on the intersection of religion, identity, and politics. Dr. Artman's work, which has been supported by an IREX research fellowship, explores the relationship between Islam, the state, and national identity in the Kyrgyz Republic. Likewise, his recent publications have explored divergent constructions what it means "to be Muslim" in Kyrgyzstan (2018) and examined controversies surrounding veiling and its implications for debates about Kyrgyz national identity (forthcoming). Dr. Artman's current research analyzes the geographies of Islamophobia and the "counter-jihad" movement in the United States and Europe.
Information about how to apply