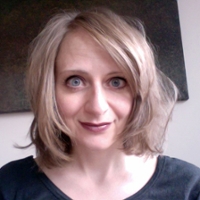 Associate Professor
Director, Literary London Program
Oxford Campus
372 Bachelor Hall 
petersk7@MiamiOH.edu
Education
PhD, Early Modern British Literature, Boston University, 2001
MA, British Literature, Boston University
BA, English, Boston University
Teaching Interests
16th and 17th century literature
Shakespeare and film
Intersections between literature, medicine, the arts, and drama
Research Interests
Early Modern British literature, culture, and medicine, especially drama
Medical history
Editorial practices
Art and other interdisciplinary approaches
Selected Publications
Forthcoming
Forthcoming (2021),

 

Humorality in Early Modern Art, Material Culture, and Performance. Ed. Kaara L. Peterson and Amy Kenny. Palgrave/Macmillan.
Forthcoming (2021),

 

"

Elizabeth I's Mettle: Metallic/Medallic Portraits." 

Humorality in Early Modern Art, Material Culture, and Performance.

 Ed. Peterson and Kenny.

Forthcoming (2021),

 

"Hamlet's

 

Touch of Picture."

 

Hamlet: The State of Play. The Arden Shakespeare. Ed. Sonia Massai and Lucy Munro. London: Bloomsbury.
Published Works
"Picturing Elizabeth I's Triumph of Melancholy." English Literary Renaissance. 48.1 (Winter 2018): 1-40.
"Medical Discourses of Virginity and the Bed-Trick in Shakespearean Drama." The Palgrave Handbook of Early Modern Literature and Science. Ed. Howard J. Marchitello and Evelyn Tribble. London: Macmillan, 2017. 377-99.
"The Ring's the Thing: Elizabeth's Virgin Knot Eternal and All's Well That Ends Well." Studies in Philology 113.1 (Winter 2016): 101-31.
"Elizabeth I's Virginity and the Body of Evidence: Jonson's Notorious Crux." Renaissance Quarterly 68.3 (Fall 2015): 840-71.
The Afterlife of Ophelia. Ed. Kaara L. Peterson and Deanne Williams. Palgrave (March 2012).
Popular Medicine, Hysterical Disease, and Social Controversy in Shakespeare's England. Burlington, VT: Ashgate, 2010.
"Historica Passio: King Lear, Early Modern Medicine, and Editorial Practice." Shakespeare Quarterly 57.1 (Spring 2006): 1-22.
"Re-Anatomizing Melancholy: Burton and the Logic of Humoralism." Textual Healing: Essays on Medieval and Early Modern Medicine. Ed. Elizabeth Lane Furdell. Leiden: Brill, 2005. 139-67.
"Shakespeare Revivifications: Early Modern Undead." Shakespeare Studies XXXII (Fall 2004): 40-66.
Disease, Diagnosis, and Cure on the Early Modern Stage. Ed. Stephanie Moss and Kaara L. Peterson. Burlington, VT: Ashgate, 2004.
"Performing Arts: Hysterical Disease, Exorcism, and Shakespeare's Theater." Disease, Diagnosis, and Cure on the Early Modern Stage. 3-30.
"Framing Ophelia: Representation and the Pictorial Tradition." Mosaic: A Journal for the Interdisciplinary Study of Literature 31.3 (September 1998): 1-24. Reprinted in Shakespearean Criticism Yearbook 1998. A Selection of the Year's Most Noteworthy Studies of William Shakespeare's Plays and Poetry 48. Detroit: Gale Group, 2000.
Theater reviews, Boston-area productions, Cahiers Élisabéthains: A Biannual Journal of English Renaissance Studies
Grants and Awards
Oxford University, Plumer Visiting Research Fellow and Visiting Fellow, Centre for Early Modern Studies, Spring 2019.

Research Grant, The Paul Mellon Centre for Studies in British Art, London, UK (2016)
Fellow, Countway Library of Medicine, Center for the History of Medicine, Harvard University (Spring 2013)
Visiting Fellow, Joan Nordell Visiting Fellowship, Houghton Library, Harvard University (Fall 2006)
Summer Seminar Fellowship, National Endowment for the Humanities, "Literature and the Visual Arts," Richard Wendorf, director, Summer Seminar (2004)
Work in Progress
Professor Peterson is currently working on a new project about the construction of virginity in the age of Elizabethan art, medicine, and culture, in addition to compiling the comprehensive volume Ophelia: A Visual-Cultural History.