Low-Res MFA Winter Residency
*Applications open for Winter 2018 Residency*
Eight days of workshops, readings, craft lectures and one-on-one time with mentors. Think of this as a literary immersion, designed to fill imaginations and notebooks for the months of writing to come.
January 13-20, 2017 on Miami University's Oxford, Ohio campus.

Contact Denise Roell, Administrative Assistant to the Low-Res MFA Graduate Program, with any questions.
---
Distinguished Guests – John Florio and Gina Flangello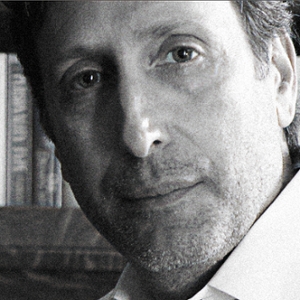 JOHN FLORIO is a freelance writer in Brooklyn, NY. His work often examines the intersection of race, politics, and sports, and appears regularly in the New Yorker and the Atlantic, as well as the New York Times, VICE, and Sports Illustrated. He is the author of One Nation Under Baseball: How the Sixties Collided with the National Pastime, and One Punch from the Promised Land: Leon Spinks, Michael Spinks, and the Myth of the Heavyweight Title. John is also a crime novelist; his most recent title is Blind Moon Alley. His next book, a young adult, nonfiction work for Macmillan's Roaring Brook Press, is due out in 2018. He holds an MFA in creative writing from the University of Southern Maine, as well as an MBA from St. John's University, and an MA from New York University. John has taught writing at SUNY/Fashion Institute of Technology, Ramapo College of New Jersey, and St. John's University.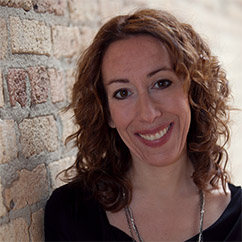 GINA FLANGELLO's fourth book of fiction, Every Kind of Wanting, was released on Counterpoint in September. Her last novel, A Life in Men (Algonquin 2014), was selected for the Target Emerging Authors series, has been optioned by Universal Cable Productions/Denver & Delilah, and was a book club selection for NYLON magazine, The Rumpus and The Nervous Breakdown. She is also the author of two other books of fiction: Slut Lullabies (Emergency Press 2010), which was a Foreword Magazine Best Book of the Year finalist, and My Sister's Continent (Chiasmus 2006).  She has nearly 20 years of experience as an editor, having founded both the independent press Other Voices Books, and the fiction section of the popular online literary community The Nervous Breakdown. She has also served as the Sunday editor for The Rumpus, the Executive Editor for Other Voices magazine, and the faculty editor for TriQuarterly Online. Her short fiction, essays, book reviews and journalism have been published in such venues as Salon, Dame, Ploughshares, the Boston Globe, BuzzFeed, the Chicago Tribune, the Huffington Post, Fence, FiveChapters, Prairie Schooner, the Chicago Reader, and in many other magazines and anthologies.