Student Support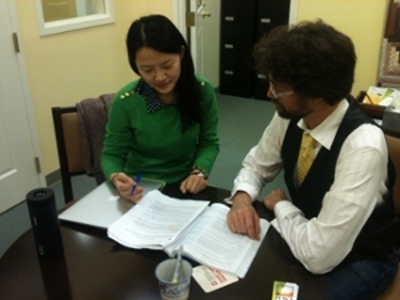 The Miami University campus and ACE program have many support services to help you get settled into your new life as a Miami student. If you have questions, or if anything is troubling you or if you are having academic or personal difficulties, check the resources listed below—or ask your ACE instructors for help or advice.
Academic Support and Advising
Talk to your ACE instructors if you are having difficulties with your academic work—they will be glad to help you! If you are having personal difficulties, then you can certainly ask them for advice, too, and they can direct you to the appropriate support services on campus.
Academic Advisors
All ACE students will be assigned an Academic Advisor.  Academic Advisors will lead discussions about registration needs, and assist students with their registration plan.
ACE Administrative Staff
Come to the Bachelor Hall 162 office—the ACE administrative office—and someone there can help you.
International Student Advisor for ACE
Counseling is available to assist you from 8am–12pm and 1–5pm, Monday through Friday (7:30–4:30 during the summer). Please make an appointment to meet with an International Student Advisor by contacting Amy Cockrell  (acockrell@MiamiOH.edu, 513-529-5628) or Tabetha Maly (malytl@MiamiOH.edu, 513-529-8600)
ACE Writing Lab
For current and former ACE students.  4 days a week, BAC 151 6–8pm (Last appointment must begin by 7:30)
ACE Conversation Café
Join ACE student employees for conversation, snacks, and fun every Monday, Tuesday and Wednesday in BAC 108 & 112, 6:30–7:15pm.
---
Living and Wellness Support
Here you will find information about housing, dining, medical requirements, technology, Miami ID and email, as well as advice about what to bring to Miami.
421 S. Campus Avenue, Oxford | 513-529-3000
The Miami University Student Health Service provides outpatient care to all eligible students. Eligible students include anyone from the Oxford or regional campuses who are enrolled in at least one class. Our staff includes full-time physicians, certified nurse practitioners and a nursing staff to provide quality outpatient care to the students of Miami University. Our services include general medicine and injury care, gynecology, immunizations, laboratory and pharmacy.
It is a requirement at Miami University that all full time students provide proof of health insurance at the start of each school year. You can read Miami's health insurance requirements on the ISSS website at http://miamioh.edu/global-initiatives/isss/orientation/preparation/medical-requirements/index.html In summary, each student must have health/accident coverage for the entire period of study at Miami until he/she graduates from Miami, including all vacation periods, and must purchase that insurance for the period of one year (not one semester) unless the student is departing from the university after one semester.
International Student Organization (ISO)
[web site being revised]
ISSS offers many programs, workshops, and excursions—such as NationaliTea and bus trips to local malls—to help you get settled and comfortable at Miami University.
For appointments, go to http://miamioh.edu/student-life/student-counseling-service/index.html or call 513-529-4634 during our business hours (8am to 5am). Up to five individual counseling sessions are provided for free (paid for out of general student fees).