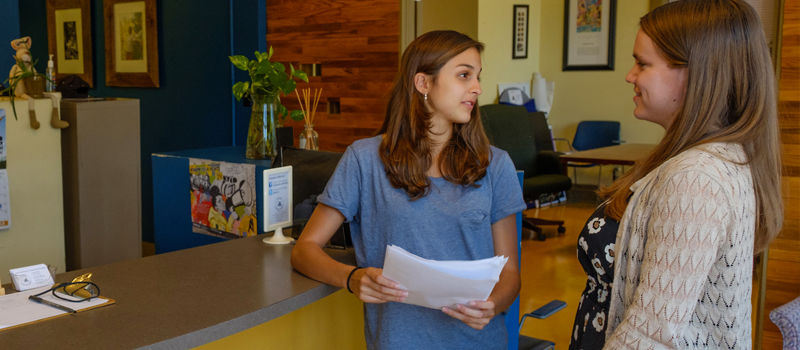 Our program provides a stimulating and exciting learning environment geared to prepare graduate-level social workers with the skills and knowledge to work in a variety of fields, including mental health, school social work, child and family services, aging, and policy practice. Our graduates go on to provide clinical services, direct practice, administration, and policy as well as a variety of fields focusing on societal change.
Our program is small so we are able to offer a welcoming and supportive environment to all of our students. We offer classes primarily in Middletown, OH, although students also take a single class at Miami's Oxford campus. Each campus provides a relaxed and idyllic setting. Classes are offered in the late afternoons or evenings, Monday through Thursday, to accommodate students' busy lives.
All students complete field education where they develop knowledge and skills in a local agency. We have partnerships with over 100 non-profit agencies, schools, hospitals, and local Veterans Affairs.
Courses are all offered in a
hybrid format
so students don't come to campus weekly.


There are two graduate-level social work programs available: