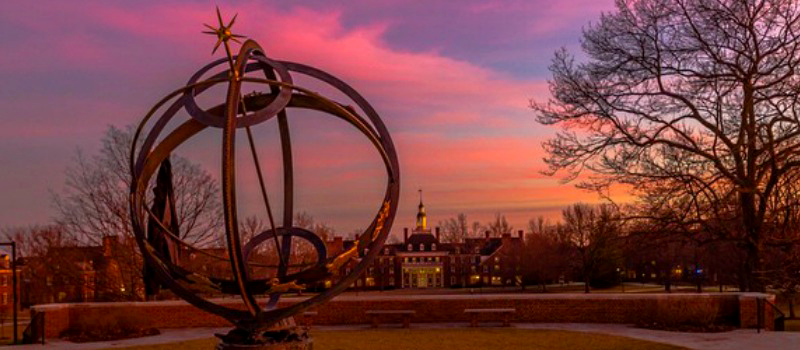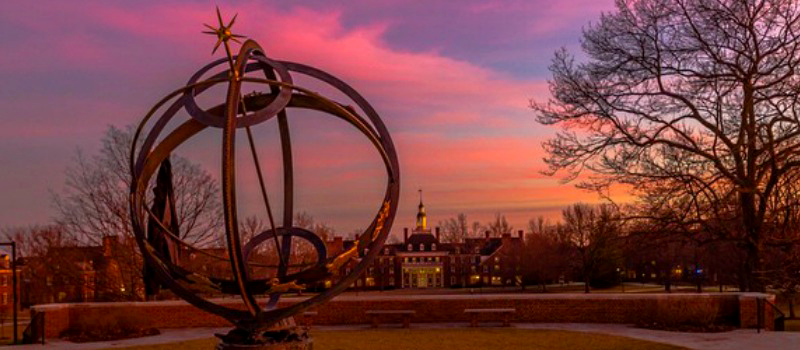 M.S. Assistantship Information
Full-time master's students are awarded an assistantship for two years of graduate study. While assistantships are not a requirement of the SAHE program, they are an excellent opportunity for students to apply what they are learning in their coursework to their practice as emerging student affairs professionals.
Assistantships are 20-hour-per-week positions that include a tuition waiver and a monthly living stipend during the academic year. These positions enable students to focus on their academics while also continuing to grow professionally. Each year, a variety of positions are available in offices, programs, and departments across campus.
Between December 1-9, 2019, all M.S. applicants with completed applications will receive an email (to the email address listed in your online application) with a link to the online SAHE M.S. Assistantship Rank Order Form. Sending the form at this time ensures that it reflects all available assistantships, as assistantships are confirmed on a rolling basis.
Below is a list of M.S. Assistantships that have been available in previous years. We cannot guarantee all these positions will be offered for the incoming cohort but we are in the process of gathering which GAs will be available for fall 2020.
Bernard B. Rinella, Jr. Learning Center Graduate Assistant (3 positions)
The mission of the Bernard B. Rinella, Jr. Learning Center is to help students reach their individual academic goals by empowering them with the skills needed to be independent and successful learners and to provide academic support through various programs and services. The Rinella Learning Center (RLC) is comprised of 4 functional areas: Academic Support Services, Scholastic Enhancement Program, Collaborative Learning Initiatives and RLC Testing Center. The office and work are enhanced by the wide-range of experience, expertise and perspectives that our graduate assistants (GAs) bring with them to the RLC.
The center is committed to supporting GAs' academic endeavors and professional development through:
A comprehensive GA training session the week before classes begin
Weekly one-on-one planning and supervision meetings with supervisors 
Promoting GA autonomy by giving them primary responsibility for teaching, supervision, academic coaching, training and assessment 
Understanding that the number one priority for our GAs must be their own academic work
Goals for Rinella Learning Center Graduate Assistants:
Develop better teaching, training and facilitation skills.
Develop supervisory and administrative skills.
Gain a better understanding of student development in the arena of academics.
Develop basic intervention and academic counseling skills.
Develop working relationships with Learning Specialists and other Student Affairs professionals.
Basic Position Qualifications: RLC GA applicants must meet all University requirements for the graduate school; strong organizational skills, computer skills and the ability to work effectively with a diverse undergraduate student population. 
Preferred Position Qualifications: Post-college work experience; academic discipline expertise (i.e., Math, Economics, Accounting, etc.); tutoring, peer advising or academic counseling experience; teaching and facilitation experience.
To learn more about the RLC please visit our website at: 
http://www.MiamiOH.edu/learning
.
Graduate School Graduate Assistant
This GA position supports the Graduate School in programming for current and prospective graduate students. The graduate school sponsors a number of events including the graduate research forum, 3 Minute Thesis (3MT) competition, campus visits and new student orientation. This student will provide programming support and coordination to these and other graduate school efforts. This student will attend local and regional recruitment events and target prospective students through the graduate school CRM. This student will also assist in maintaining the graduate school web page and social media presence. Special projects as necessary.
Office of Residence Life Graduate Assistant

Office of Residence Life Graduate Assistant (7 Positions)
The Graduate Assistant, under supervision by a full time Resident director, is charged with shaping a residential community by providing services and programs that focus on the Office of Residence Life's goals of which are academic success, effective community engagement, intrapersonal development and cultural competency. Graduate Assistants, in Residence Life, will gain experience in residence hall administration, Resident Assistant supervision and student advising and development.
Student Activities and Cliff Alexander Office of Fraternity and Sorority Life
The Graduate Assistant for Student Activities and the Cliff Alexander Office of Fraternity and Sorority Life is a member of the Office of Student Activities and the Cliff Alexander Office of Fraternity and Sorority Life team within the Division of Student Affairs. The Graduate Assistant Director and works with colleagues and stakeholders in meeting the departmental mission and in contributing to the holistic development of Miami University students. The Graduate Assistant is responsible for serving as a resource for students in the process of advising the Miami Activities and Programming (MAP) student organization and planning major campus events and initiatives.
Harry T. Wilks Leadership Institute Graduate Assistant Position Description (1 Position)
The Graduate Assistant (GA) plays a critical role within the Harry T. Wilks Leadership Institute and is part of a staff team comprised of the Director, Assistant Director, 1-4 graduate practicum students, and 6-8 undergraduate student employees.
The GA's work helps meet the departmental mission and contributes to the leadership and professional development of Miami University students. The GA works 18-20 hours per week during the academic semesters.
Basic Qualifications
Effective verbal and written communication skills with various constituents (i.e. students, faculty, staff)
Ability to relate and work well with others within a team or group setting
Strong organizational, problem solving, critical thinking, and interpersonal skills
Excellent time management skills, including the ability to work with and manage multiple projects
Demonstrated commitment to principles of diversity and inclusion
Ability to work independently and exhibit initiative
Prior experience with small or large group facilitation
Bachelor's degree conferred by August 2019 and full-time enrollment in a Miami University's master's program as of August 2019 (Student Affairs in Higher Education program preferred)
Responsibilities
Program Development and Implementation
A primary focus of the Wilks Leadership Institute is to create and provide meaningful leadership development programs for Miami University. The GA works most closely with:
1. The U-Lead program
U-Lead 2019: August 19-22, 2019
U-Lead 2020: August 17-20, 2020
Co-facilitate and support the August 2019 U-Lead program for 50 first-year students
Collaborate with various offices and staff to plan, implement, and assess 2019 U-Lead Program
Recruit, train, supervise, and evaluate team of 8-10 U-Lead undergraduate student facilitators for the 2018 U-Lead program
With support from Assistant Director, manage $12,000-$15,000 U-Lead program budget
With support from Assistant Director, create and implement U-Lead assessment; analyze and distribute assessment results
Collaborate with various offices and staff to plan the 2020 U-Lead Program (though will not be in attendance)
2. One additional major leadership program within Wilks
This secondary program varies from year to year based on the needs of the office and the GA's interests. As an example, the secondary project area of past GAs included the Miami Strengths Project. Regardless of the secondary project area, it includes the following:
Coordinate and lead the program's planning team (GA and 2-3 Wilks student employees)
Communicate with various constituencies as appropriate based on the program needs (i.e. students, faculty, staff, administration, alumni, external audiences, etc.)
Manage the program budget and spending plans
Advertise opportunities to be involved with the program (i.e. may include recruitment of participants, facilitators, speakers, etc.)
Collaborative Opportunities
All of the Wilks projects are team-based and collaborative efforts. As such, the GA is involved in a variety of collaborative opportunities within the office in addition to their own pursuits through the Division of Student Affairs (i.e. committee participation) and/or the Student Affairs in Higher Education program. In particular, the GA serves as a planning team member for the annual Perlmutter Leadership Conference (fall 2019 and fall 2020 semesters).
Assist in planning and preparation for the fall 2019 and 2020 Perlmutter Leadership Conferences
Market, recruit participants, recruit facilitators, and aid in the day-of implementation of the 2019 and 2020 Perlmutter Leadership Conferences
Co-create and implement the Perlmutter Leadership Conference assessment; analyze and distribute assessment results
Student Employee Supervision
A critical skill to hone during graduate school is undergraduate student supervision. The Wilks GA directly supervises 1-2 Wilks undergraduate student employees.
Meet one-on-one regularly with supervisees to provide guidance, support, and professional development
Provide consistent positive and constructive feedback to supervisees, including completing formalized evaluations each semester
Student Advising
A valuable experience to gain as a graduate student is advising undergraduate students. As such, the GA serves as the primary adviser for the Sigma Alpha Pi: The National Society of Leadership and Success student organization.
Meet regularly with executive board members to provide developmental advising and support
Oversee executive board members' application, interview, selection, and transition processes
Communicate regularly with Sigma Alpha Pi national headquarters staff member
Facilitate workshops, trainings, and meetings with Sigma Alpha Pi executive board and general members
Assist executive board members with the planning and execution of the Spring induction ceremony
General Office Responsibilities
In addition to specific project areas of responsibility, the GA plays an active role in the day-to-day operation and function of the Wilks Leadership Institute. This includes and is not limited to:
Assist in managing the Wilks Leadership Institute budget accounts
Facilitate professional development activities and discussions during Wilks staff meetings
Attend weekly one-on-one meetings with supervisor (Assistant Director)
Meet regularly with Director and Assistant Director to provide strategic planning and direction for the Wilks Leadership Institute
Support Wilks' marketing efforts (graphic design, video development, social media, etc.)
Establish and maintain effective working relationships with students, staff, faculty, alumni, etc.
Aide in responding to general office questions, concerns, and requests for information
Facilitate Clifton Strengths workshops as requested and available (Clifton Strengths training will be provided)
Fulfill other duties as assigned by the Wilks Leadership Institute, Division of Student Life, and/or Miami University
In addition to assistance with and oversight of the above areas, the Wilks Leadership Institute Graduate Assistant has the opportunity to provide support to additional programming areas within the Wilks Leadership Institute based on office needs and the GA's interest. This GA position include a tuition waiver and a monthly living stipend during the academic year. Additionally, the GA will be allocated professional development funding to support attendance at one conference event per year and may also include professional association memberships (i.e. NASPA, ACPA, etc.).
Training and orientation for this assistantship begins on Monday, August 5, 2019.