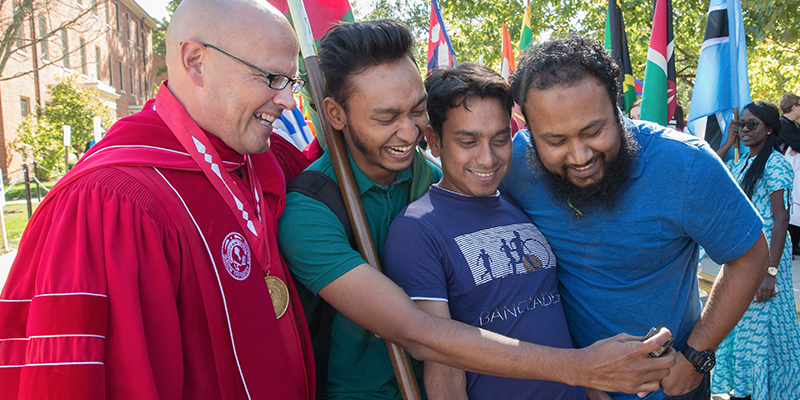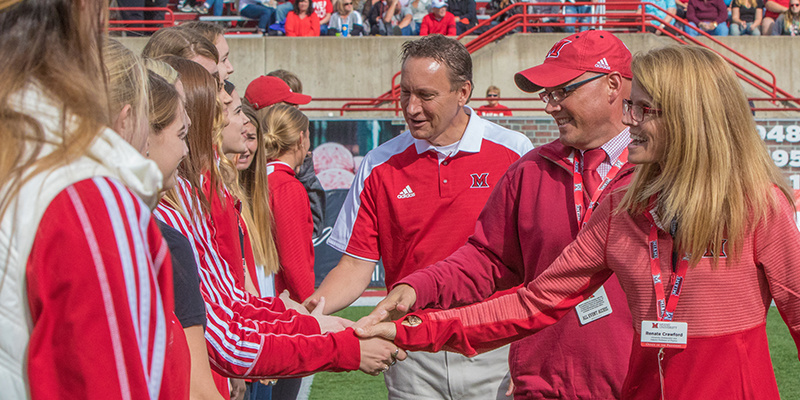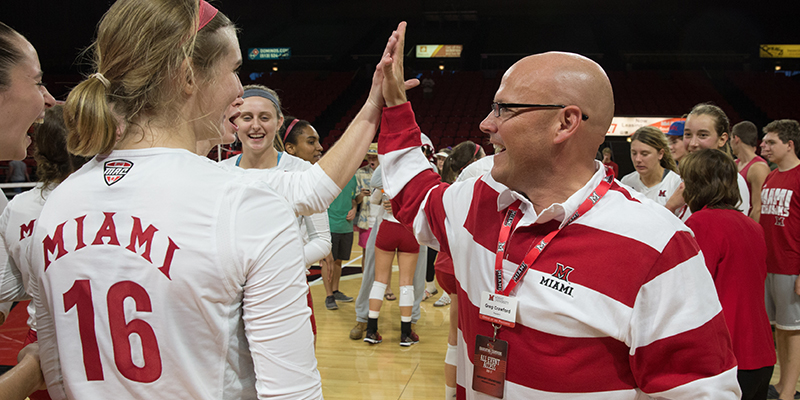 2018
In his latest Miami Stories newsletter, President Crawford calls for a "new era of innovation and creativity." He provides updates on our exciting Spring Commencement speaker, expanded Career Services to students, and the new Alumni Connect community. He tells the stories of a student who doubles as a race-car driver on weekends, a faculty member who gains spiritual peace from playing the piano, and a staff member helping to lead Miami's data and analytics expertise.
Read about an exciting $50 million investment into academic excellence, annual fundraising, and the Climate Survey that will be released later this year. Learn more about the work and research of engineering professor Amit Shukla, Hamilton campus student Kristin Mallory, and physical facilities staff member Brian Nixon.
---
Suggestions? Comments?
We want to hear from you! Send your feedback to president@MiamiOH.edu.