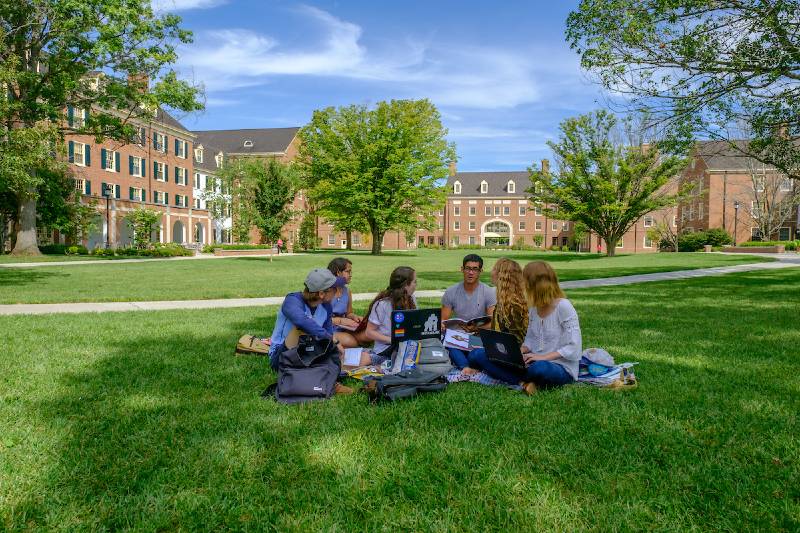 Waitlist
Thank you for your continued interest in Miami University. Keeping your name on our waitlist will give you the opportunity to keep your application active until the admission selection committee can determine whether sufficient numbers of currently accepted applicants enroll. If space still remains after the May 1 confirmation deadline for admitted students, we may be able to extend an offer of admission to you.
To complete the online form, visit your Applicant Status Page. You must view your online decision using the "View Update" link before the response form will display. Please complete and submit the form by April 1 to let us know if you are interested in remaining on the waitlist or if you would like to withdraw your application for fall admission. If you have any questions about the waitlist, please visit the FAQs below or contact your admission representative.
Frequently Asked Questions
Due to the size and competitive nature of our applicant pool, many talented students are offered a place on the waitlist each year. We are eager to have these students join our community if space becomes available.
Keeping your name on our waitlist will keep your application active so that we may be able to offer you admission if space remains available after the May 1 national confirmation deadline.
Submit the online response form no later than April 1 to secure a place on our waitlist for admission to the fall semester. To complete the online response form, visit your Applicant Status Page. Once all updates on this page are viewed, there will be an option on the main Applicant Status Page to complete the response form.
Yes, you should confirm your enrollment at another institution by the national confirmation deadline of May 1. There is no guarantee any students from the waitlist will be offered admission.
In the weeks following the May 1 national confirmation deadline, we should be able to determine if any offers of admission can be extended to those on the waitlist. While we always notify waitlisted students as soon as possible, you will hear from Miami regarding your final waitlist status no later than Aug. 1.
Unfortunately, we are unable to provide an estimate of your chances for admission. Each year, the number of students offered admission from the waitlist varies and is dependent on the number of students who confirm their enrollment by the May 1 deadline.
Since our waitlist is not ranked, any applicable additional information will be taken into consideration as we review applicants for available spaces in the first-year class. We are particularly interested in receiving new grade reports, information about new honors or awards, and updates on your activities. This information can be uploaded via your Applicant Status Page. Please note that we do not offer interviews for prospective students, including those on our waitlist.
Students admitted from the waitlist who have submitted the Free Application for Federal Student Aid (FAFSA) will receive information about any need-based aid shortly after being admitted.
Students admitted students from the waitlist who confirm their enrollment and request to live on campus will be placed in university housing.