The following graphics represent postcards produced as part of an anti-hazing marketing campaign launched by Miami's Cliff Alexandar Office of Fraternity and Sorority Life and Leadership. The effort was undertaken to educate members of the Miami community as well as the public about hazing and how to report it. In addition to postcards, posters were distributed on campus in residence halls and classroom buildings.
The first two graphics below, representing "Brotherhood" and "Big Sister" postcards, were distributed to current fraternity members and sorority members, respectively.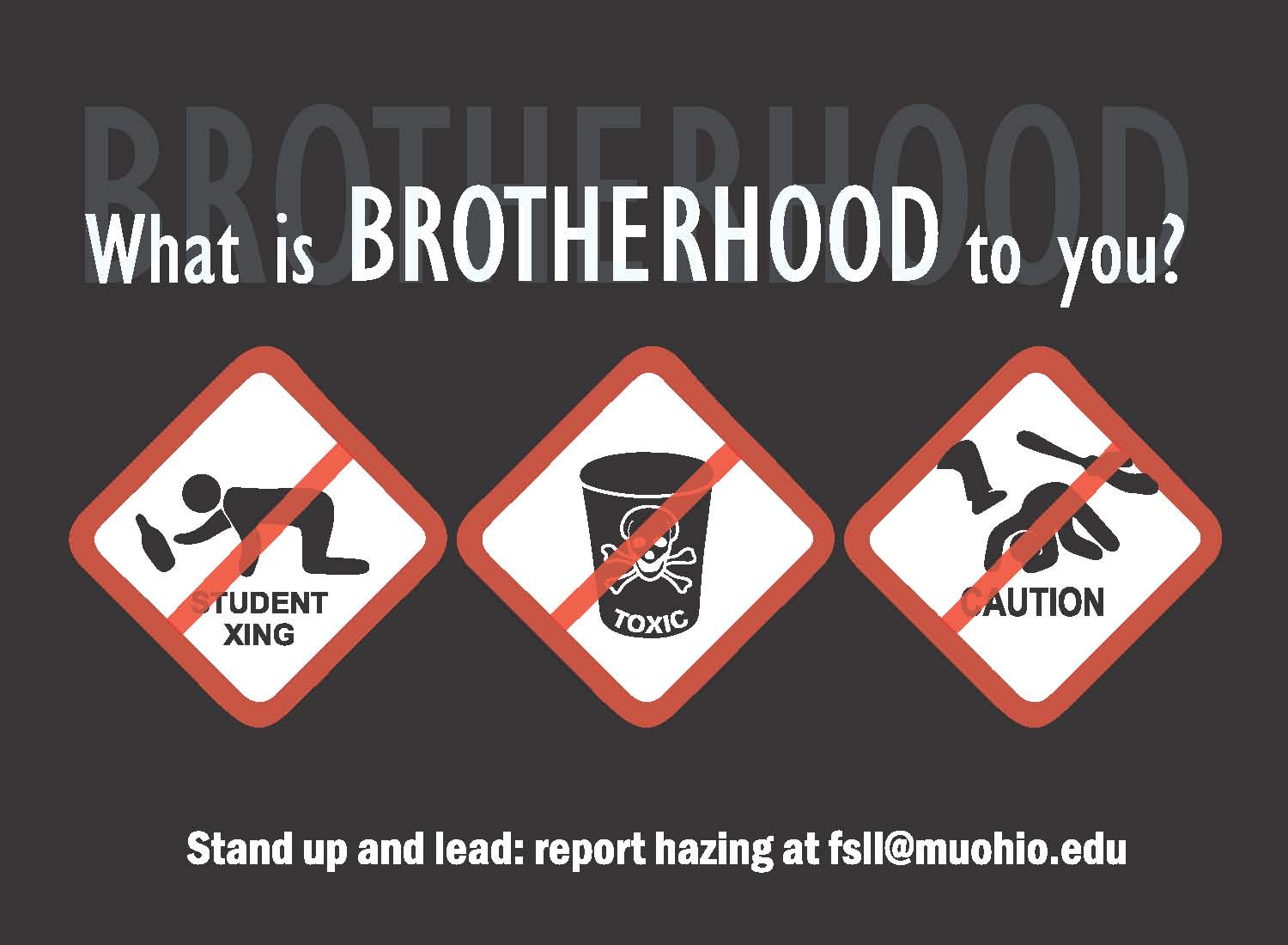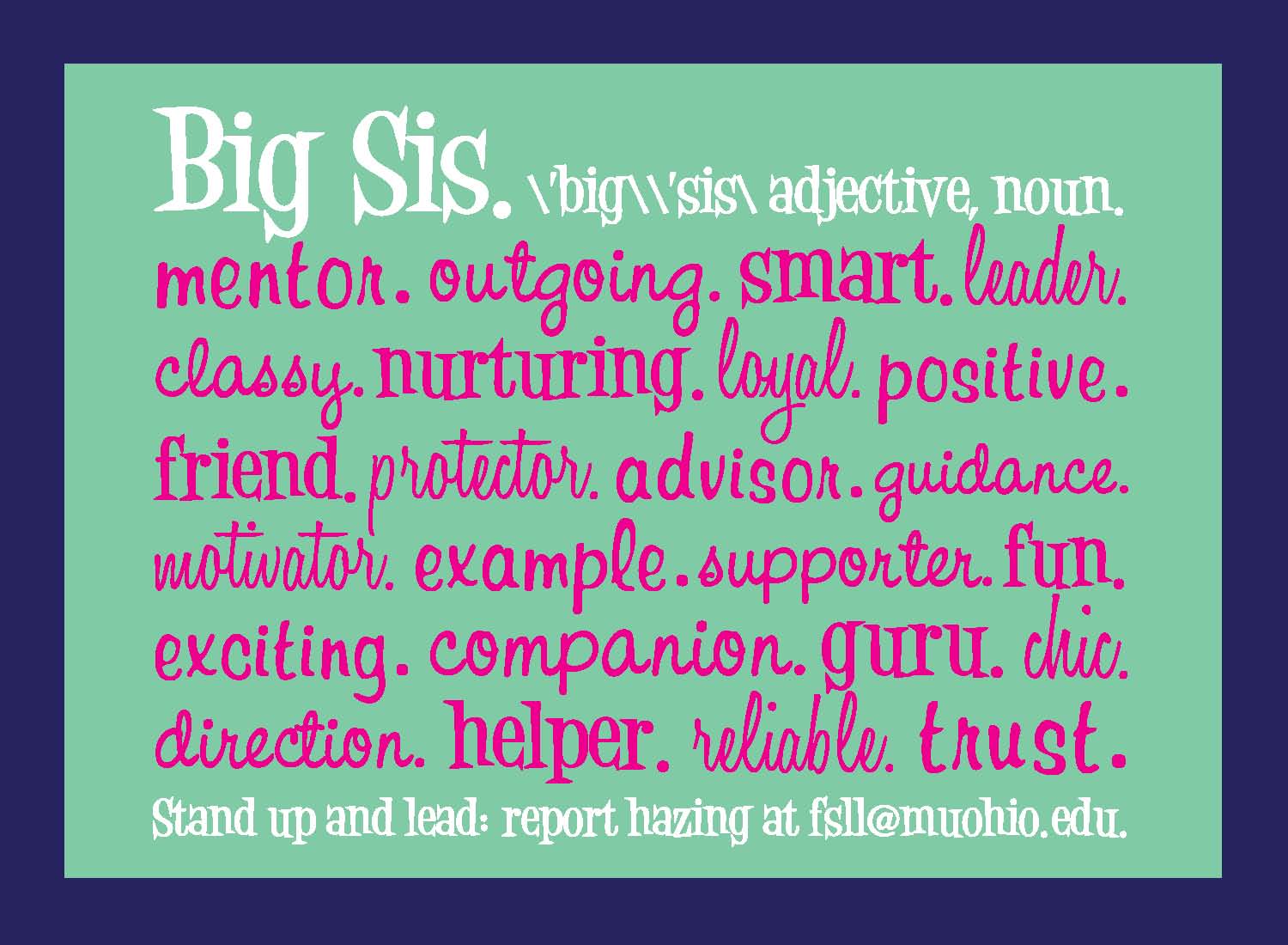 The following two graphics providing a definition of hazing were distributed as postcards to more than 1600 new fraternity and sorority members.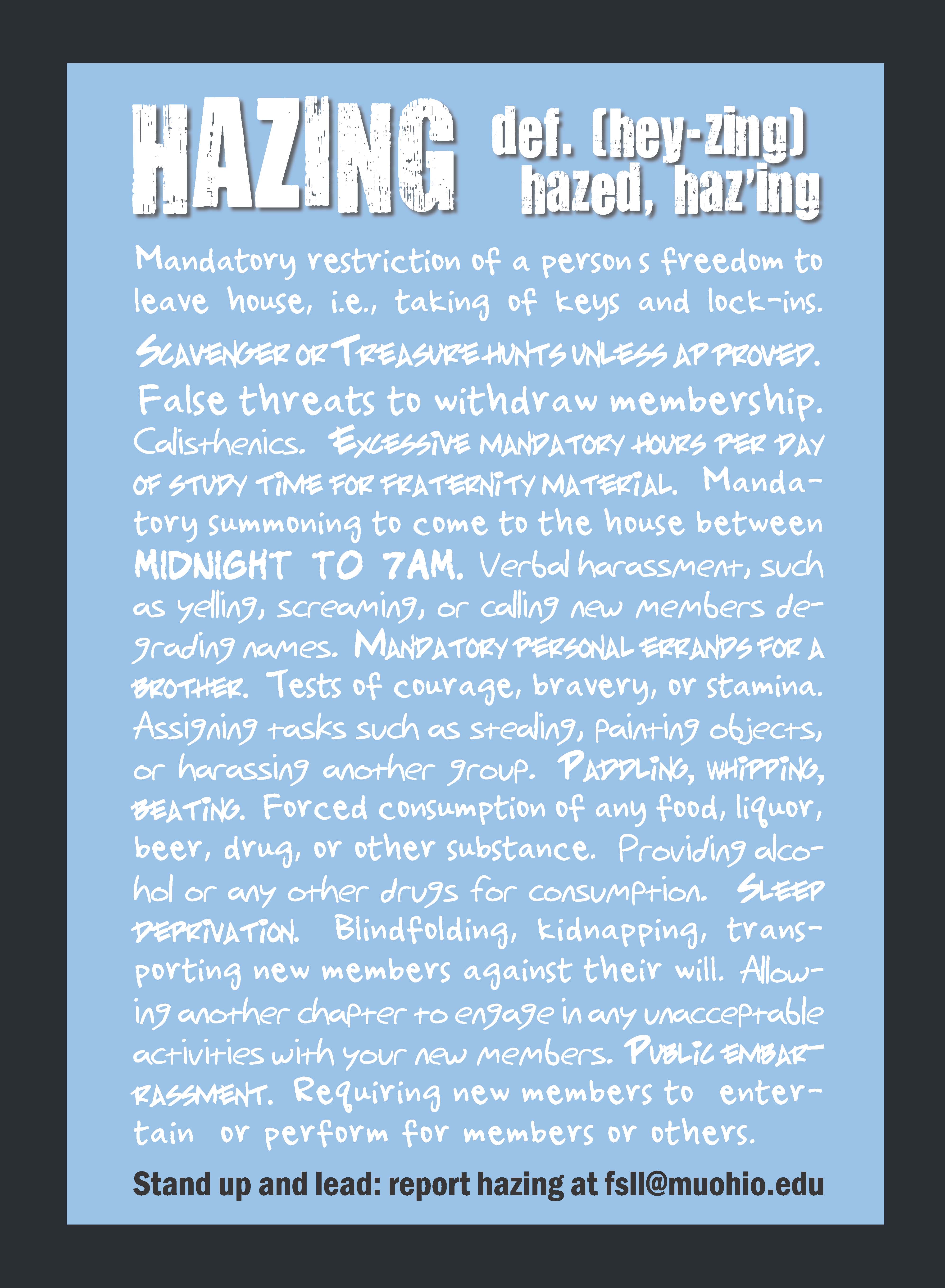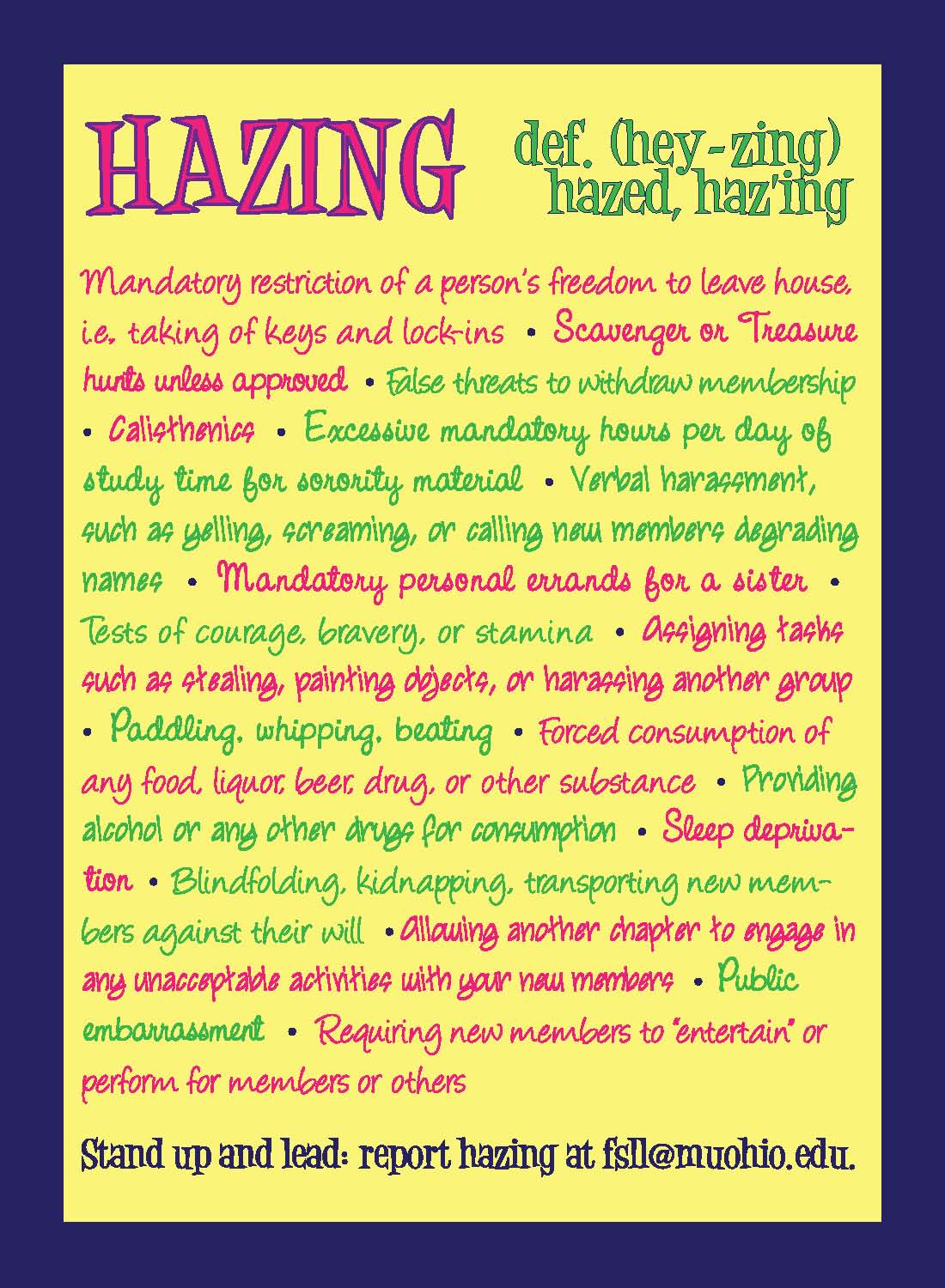 The following message was also distributed in postcard form to parents of new fraternity and sorority members.