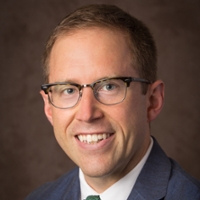 Assistant Professor of English
324 Bachelor Hall
513-529-5221
jenninc@MiamiOH.edu
Education
PhD, English and American Literature, New York University, 2015 
BA, English, University of Texas at Austin, 2007
Research Interests
Textual and paratextual forms of ordering 
Fictionality
Media history
Teaching Interests
Eighteenth-century British literature
Digital humanities and text analysis
Selected Publications
"Of Calendars and Graphs: Transformations of the Succession Concept in British Moral Philosophy," The Eighteenth Century: Theory and Interpretation (forthcoming).
"Mindful Matter," review of Metaphors of Mind: An Eighteenth-Century Dictionary by Brad Pasanek and The Mind is a Collection: Case Studies in Eighteenth-Century Thought by Sean Silver, Eighteenth-Century Life, 42.1 (forthcoming).
"'A Scientifical View of the Whole': Adam Smith, Indexing, and Technologies of Abstraction," English Literary History, co-authored with Jeffrey M. Binder, Vol. 83.1 (Spring 2016). 
"Visibility and Meaning in Topic Models and Eighteenth-Century Subject Indexes," Literary and Linguistic Computing, co-authored with Jeffrey M. Binder, (May 2014).
Web Publications
Grants and Awards
Folger Early Modern Digital Agendas Program Grant, Folger Shakespeare Library, June 2015
Mellon Dissertation Completion Fellowship, New York University, 2014-2015
Work in Progress
Jennings is working on a book manuscript entitled Necessary Connections: An Enlightenment History of the Link, which traces the long media history of the "link" as it was represented in innovative eighteenth-century print devices and paratexts, ranging from the cross-references of Ephraim Chambers's Cyclopædia (1728) to the poetic epigraphs of Ann Radcliffe's gothic novels. He demonstrates how linguistic and medial features observed in eighteenth-century writing can be read in relation to digital forms of organizing cultural knowledge.