Cathy Wagner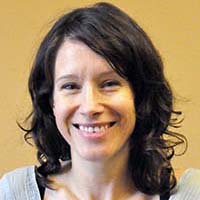 Professor of Creative Writing
314 Bachelor Hall 
Oxford Campus
cwagner@MiamiOH.edu
Education
PhD, University of Utah, 2000
MFA, University of Iowa, 1994
BA, University of Tennessee at Chattanooga, 1991
Research and Teaching Interests
Creative writing
Poetry writing
Contemporary and modern American poetry and poetics
Contemporary and modern British poetry and poetics
Poetry and politics
Selected Publications
Books
Chapbooks
Bornt. Miniature handmade chapbook. Schaffhausen, Switzerland: Dusie Press, 2009.
Articulate How. Washington, DC: Big Game Books, 2008.
Hole in the Ground. Oxford, OH: Slack Buddha Press, 2008.
Everyone in the Room is a Representive of the World at Large. Letterpress. Fort Collins, CO: Bonfire Press, 2007.
Imitating. London: Leafe Press, 2004.
Exercises. New York: 811 Books, 2004.
Hotel Faust. Sheffield/Cheltenham, England: West House Books/Gratton Street Irregulars, 2001.
Boxes. Los Angeles: Seeing Eye Books (now Mindmade Books, 2001.
Fraction Anthems. New York: 811 Books, 1999.
Edited Book
Other
Verse Magazine, 25-page selection from Mercury Vectors, Summer 2009.
Selection of and afterword for previously unpublished poems by Barbara Guest,Chicago Review special triple issue on Guest.
Individual poems have appeared in Abraham Lincoln, Aufgabe, Brooklyn Rail, Cambridge Literary Review, Chicago Review, Claudius App, Colorado Review, Denver Quarterly, Fence, How2, Lana Turner, New American Writing, Puerto del Sol, Rampike, Verse and elsewhere.
Poems and essays appear in the following anthologies:
Norton Anthology of Postmodern American Poetry, second edition, ed. Paul Hoover (Norton, 2013)
Out of Everywhere: Linguistically Innovative Poetry by Women in North America and the UK, second edition, ed. Emily Critchley (Reality Street Editions, UK, 2013),
The Arcadia Project, ed. Joshua Corey and G. C. Waldrep (Ahsahta Press, 2012)
The Sonnets: Rewriting Shakespeare, ed. Sharmila Cohen and Paul Legault (Nightboat Books, 2012)
Poets on Teaching (Iowa University Press, 2010)
Starting Today: Poems for Obama's First 100 Days (Iowa University Press, 2009)
Gurlesque (Saturnalia 2009)
State of the Union: 50 Political Poems (Wave 2008)
A Best of Fence: The First Nine Years (Fence 2008)
Isn't It Romantic: 100 Love Poems by Younger American Poets (Verse 2004)
The Best American Erotic Poems, 1800 to the Present (Scribner 2008).
Selected Web Publications
Poems
Essays/Reviews
Archived Performances
Interviews
Work in Progress
Wagner is writing a series of columns for the Los Angeles Review of Books, working on a new book of poems, and continuing A Day, a 20-year line-a-day book project.