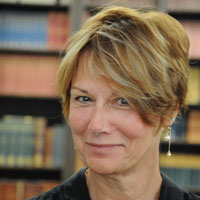 Associate Professor
Director, Bachelor of Arts in Technical and Scientific Communication (BATSC)
Director, Master of Technical and Scientific Communication (MTSC)
Education
PhD, Communication and Rhetoric, Rensselaer Polytechnic Institute
MA, English, Old Dominion University
BA, English, Old Dominion University
Teaching Interests
Writing, Editing, and Design for Technical and Scientific Communicators
Usability
Rhetoric
Gender, texts, and organizations
Research Interests
Theory and practice of technical and scientific communication, digital technologies, usability studies, rhetorical theory and analysis (especially medical rhetoric), qualitative methodologies, and gender studies.
Selected Publications
"Exploring Authority in a Composition and Professional Writing Classroom" with Mary Fuller. Accepted for publication in Technical Communication Quarterly, August, 2006, copyrighted by Lawrence Erlbaum Associates, Inc., Publishers.
The Practice of Technical and Scientific Communication: Writing in Professional Contexts. Stamford, CT: Ablex Publishing, 1998.
With Mary Fuller. "Constructing Authority: Student Responses and Classroom Discourse". Discourse Studies in Composition. Ed. Ellen Barton and Gail Stygall. Cresskill, NJ: Hampton Press, 2002. 353-377.
With Jennie Dautermann and Michele Simmons. "Rumors of Change: Managing Change in Established Technical and Scientific Communication Programs."Proceedings. Council for Technical and Scientific Communication, 2001.
"The Transfer of Consulting Experience and Information to the Business Communication Classroom." Business Communication Quarterly 62.3 (1999).
With C. Gilbert Storms. "Test Early; Test Often." NCR Information Products Journal11.4 (1996).
"Understanding Organizational Socialization: The Role of Internships in Helping Students Acquire Strategies for Writing Effectively in Organizations." Establishing and Supervising Internships. Ed. William O. Coggin. The Association of Teachers of Technical Writing 9 (1989). 78-89.
"Writers in Organizations and How They Learn the Image: Theory, Research, and Implications." Worlds of Writing: Teaching and Learning in Discourse Communities of Work. Ed. Carolyn B. Matalene. New York: Random House, 1989. 113-136.
With Susan Jarratt, Patricia Harkin, and Mary Beth Debs. "Practical Rhetoric & The Art of Composing: A Bibliographic Essay on Rhetoric, Composition, and Technical Communications." The Technical Writing Teacher. 14 (1987). 300-319.
"Attitude Toward the Editing Process: Theory , Research, and Pedagogy." The Journal of Technical Writing and Communication. 16.1/2 (1986). 157-165.
"A Comment on Shared Responsibility & Teaching Technical Writing in the University." College English. 44 (Nov 1982). 389-401.
Work in Progress
Dr. Lutz is currently continuing her work on the study of students' perceptions of authority in the classroom and on the rhetoric of traditional and alternative medicines.