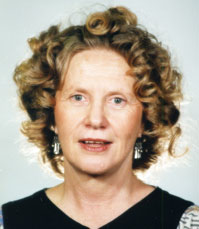 Distinguished Professor of English
Faculty Affiliate in Women's, Gender, and Sexuality Studies
283 Bachelor Hall
Oxford Campus
(513) 529 7540
morgansj@miamioh.edu
Education
Ph.D., University of Chicago, 1973
M.A., University of Chicago
B.A., Philosophy, Northwestern University
Teaching Interests
Nineteenth-century British literature
Colonial/postcolonial/neocolonial theory
Feminist/gender theory
Literature of travel
Cultural studies
Research Interests
The Novel and Narrative Theory
Narratives of Travel in English
Nineteenth-Century British Literature
Gender Studies, Feminist Criticism and Theory
Colonial/Post-Colonial/Neo-Colonial Theory
Cultural Studies
British Imperial Cultural History
Selected Publications
Bombay Anna: The Real Story and Remarkable Adventures of the King and IGoverness. University of California Press, 2008. Paperback, 2009. Second, Revised edition, Silkworm Books, Chiang Mai, Thailand 2010. Thai edition, 2011.
"The 'Sphere of Interest': Framing late Nineteenth-Century China in Words and Pictures with Isabella Bird." A Century of Travels in China: Critical Essays on Travel Writing from the 1840s to the 1940s. Eds. Douglas Kerr and Julia Kuehn. Hong Kong University Press, 2007.
"Jane Austen, Travel, and International Relations." Re-Drawing Austen: Picturesque Travels in Austenland. Ed. Beatric Battaglia. Bologna: Universita di Bologna Press, 2004.
"Designing Woman, Designing North Borneo." Trans-Status Subjects: Gender in the Globalization of South and Southeast Asia. Eds. Sonita Sarker and Esha Niyogi De. Durham, N.C.: Duke University Press, 2002.
"Chinese Coolies, Hidden Perfume and Harriet Beecher Stowe in Anna Leonowens'sThe Romance of the Harem." White Women in Racialized Spaces. Eds. Samina Najmi and Rajini Srikanth. Albany, NY.: SUNY Press, 2002.
A critical edition of Ada Pryer's 1894 A Decade in Borneo. Leicester University Press, 2001, For the Travel Series, Australian National University.
"Recent Studies in the Nineteenth Century." Year in Review article on 200 books in nineteenth-century British studies. Studies in English Literature, 40, 4 (Autumn 2000).
Place Matters: Gendered Geography in Victorian Women's Travel Writings about Southeast Asia. Rutgers University Press, February 1996.
A reading edition of Marianne North's 1892 Recollections of a Happy Life, Vol I. The University Press of Virginia, 1993, for their Victorian Studies Series (cloth and paperback).
A reading edition of Anna Leonowens's 1873 The Romance of the Harem. The University Press of Virginia, 1991, for their Victorian Studies Series (cloth and paperback).
Sisters in Time: Imagining Gender in Nineteenth-Century British Fiction. Oxford University Press, 1989.
In The Meantime: Character and Perception in Jane Austen's Fiction. The University of Chicago Press, 1980.
Grants and Awards
2011-12. Cloud Lecturer, College of William and Mary
2009. Bombay Anna named one of "Best of The Best from the University Presses," American Library Association
2007, 2004: Philip and Elaine Hampton Fund Award
2005: Distinguished Scholar of the Graduate Faculty, Miami University
2011, 2004, 1997: Assigned Research Appointment, Miami University
2003, 1995: Nominee, Outstanding Professor Award
2003. Fulbright Grant, Pune, India (regretfully declined)
2000-. Miami University Distinguished Professor Award
2000. Miami University Outstanding Professor Award
2000. Miami University Distinguished Scholar Award
1999. Jane Austen Society, North American Scholar Award
1998-99: JASNA Traveling Scholar
1997-98. Guggenheim Fellowship, "Anna Leonowens Biography."
1994: Delta Delta Delta Outstanding Professor
1993-94. NEH Fellowship, "Place Matters."
1989: Mellon Faculty Development Grant
1987: Huntington Library Research Fellow
1985. Mellon Grant (gender theory in Australia)
1983. ACLS Summer Research Grant, "Sisters in Time."
Work in Progress
Professor Morgan is currently working on a book-length study of "traveling discourses" of colonial education in a range of forms, including the "Madras System" of monitorial education, colonial Mechanics Institutes, governesses and their emigration, and missionary schools in the Pacific.