Graduate Program in Teaching
MAT Contact
The Master of Arts in Teaching (MAT) program is an innovative degree designed for working K-12 teachers. The 32-hour degree can be completed in as few as three summers and does not require a thesis.
We offer workshops on campus, off campus, and online during the summer. Teachers enrolled in the MAT program fulfill these requirements by selecting from a combination of one-, three-, and six-hour workshops and classes, including such topics as writing and responding to texts, assigning and assessing writing, handling the paper load, multicultural literature, multigenre studies, and fiction. A final teacher research project will be conducted under the direction of faculty advisors and OWP teacher mentors.
Master of Arts in Teaching is for you if: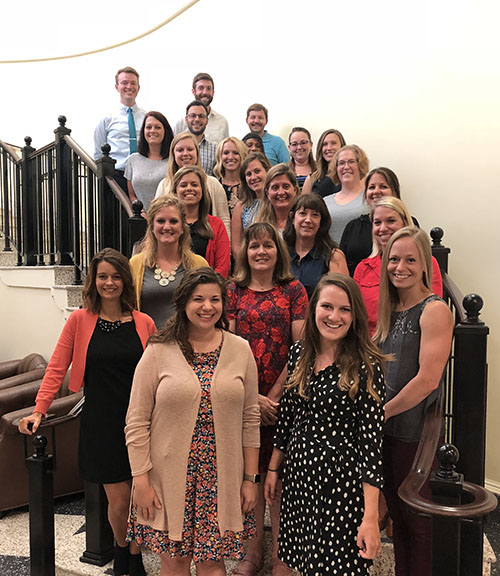 You have one year of teaching experience
You have a Bachelors Degree from an accredited school
You have a teaching certificate
Testimonials
"The OWP was nothing short of life-changing...Many thanks"
– Nick Donner, K-5 Art Teacher at Amanda ES


"Every teacher needs to experience at least one OWP workshop. It changes the way you think and how you approach literacy,"
– Ashley Groeber, Cline ES


"The experiences at OWP gave me a renewed appreciation for my peers, my profession, and my students. The MAT process tested me and gave me confidence in my teaching that I wouldn't have found any other way."
– Andrea Jackson, Salem Township ES


"The Ohio Writing Project's MAT gave me the platform and support to be the teacher I've always wanted to be."
– Megan Ferriell, Troy HS


"The MAT drastically improved my teaching. My teaching is more purposeful, research-based, and effective, and I made lasting connections with other smart teachers who continue to inpsire and educate me."
– Cathy Bella, Oak Hills HS