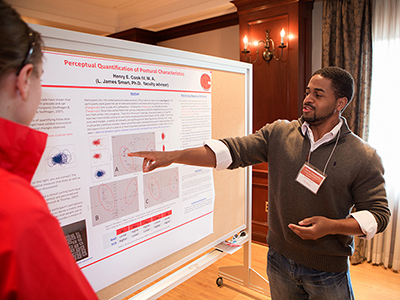 Psychology graduate student Henry Cook IV explains his research at the Graduate Research Forum.
Over 20 departments in the CAS offer graduate study, including about 30 masters and 10 doctoral programs, all of which are administered by the Graduate School. Graduate students work closely with faculty mentors on research, teaching, and scholarship projects.
In addition, Miami University's Combined Bachelors-Masters Program includes 18 CAS programs that allow highly qualified students to simultaneously pursue a bachelors and masters degree in a combined format.