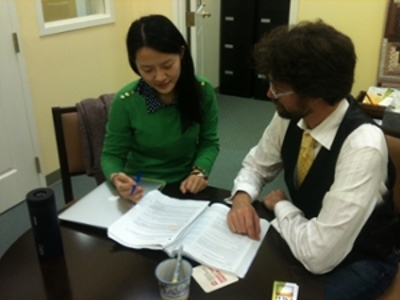 The Miami University campus and ACE program have many support services to help you get settled into your new life as a Miami student. If you have questions, or if anything is troubling you or if you are having academic or personal difficulties, check the resources listed below—or ask your ACE instructors for help or advice.
Academic Support and Advising
Instructors
Talk to your ACE instructors if you are having difficulties with your academic work—they will be glad to help you! If you are having personal difficulties, then you can certainly ask them for advice, too, and they can direct you to the appropriate support services on campus.
Academic Advisors
All ACE students will be assigned an Academic Advisor. Academic Advisors will lead discussions about registration needs, and assist students with their registration plan.
Administrative Staff
Questions about ACE?  Email, call, or come on over to the ACE administrative office, Bachelor Hall 160—and someone there can help you.
International Student Advisor for ACE
Counseling is available to assist you from 8 am–12 pm and 1–5 pm, Monday through Friday (7:30 am–4:30 pm during the summer). Please make an appointment to meet with an International Student Advisor by contacting Amy Cockrell  (acockrell@MiamiOH.edu, 513-529-5628) or Tabetha Maly (malytl@MiamiOH.edu, 513-529-8600).
Writing Lab
The ACE Writing Lab is held weekly for ACE students. Times and locations published in the ACE syllabi.
Peer Mentoring
InterfACE is an interactive program where peer mentors work with international students in the ACE Program as a component of their ACE 112 class. Sessions happen weekly on Tuesdays from 6-8 pm, and the times and locations will be included on student schedules. Each InterfACE partner will mentor approximately 6 ACE students over the course of the semester. Their role is to facilitate weekly discussions centered around cultural topics and themes relevant to life in the United States and at Miami University. Additionally, partners will engage with ACE students outside of the Tuesday meetings in a mentorship capacity, by checking in with them outside of meetings, as well as taking their group into the Miami and Oxford Community to engage more broadly in their first semester.
Orientation & Transition
ACE Orientation extends across a student's experience in ACE. On campus, students will attend workshops and ACE-specific programming related to campus life, academic life, and health and wellness. These workshops will support student engagement at Miami. Some key parts of this orientation are an off-campus fall retreat in October as well as a divisional advising fair in late October where ACE students can talk with all Miami divisions about potential majors and courses for the future.
International Student Support Courses
Other international students may enroll in support classes through ACE, even if they are not in the full program. International students in need of additional support in English language proficiency may elect to enroll in the following courses, which are taught by ACE faculty, yet which are not a part of the ACE Program:
CAS 116 - American Academic Culture & Communication (3 cr) *
CAS 131 - Practical English Grammar (3 cr)
CAS 133 - Advanced Communication Strategies II (3 cr)
CAS 134 - Critical Reading & Discussion (2 cr)
ENG 107 - Reading & Writing in Academic Contexts (4 cr) **
*   enrollment limited to international students in their first semester at Miami
** enrollment based on English writing placement