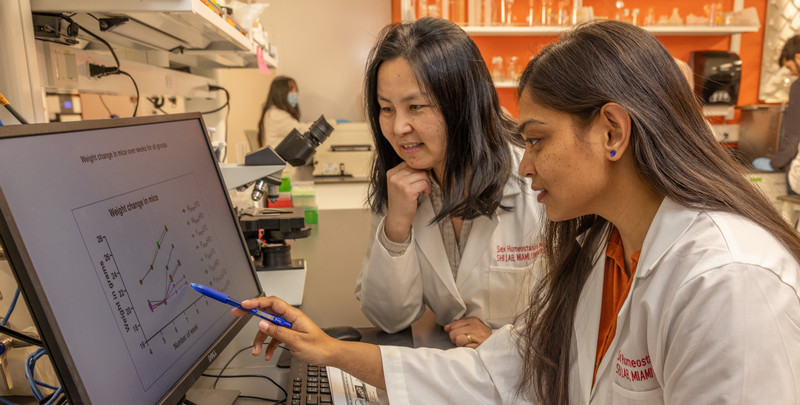 Neuroscience Graduate Programs
The Center for Neuroscience and Behavior serves as a hub for neuroscience research at Miami University. Graduate students affiliated with the center conduct research in a variety of graduate training programs, most commonly through programs offered by the Department of Biology or the Department of Psychology.
Biology, M.S. and Ph.D.
Students applying to the Department of Biology work with faculty conducting studies primarily at the cellular and molecular levels. Neuroscience research in the Department of Biology includes:
neural oscillations and circuits
neuroendocrine signaling and energy balance
plasticity following neural injury
developmental neurobiology
properties of neural membranes
Graduate students have opportunities to gain experience in behavioral, molecular, electrophysiological, and anatomical approaches to the study of the nervous system.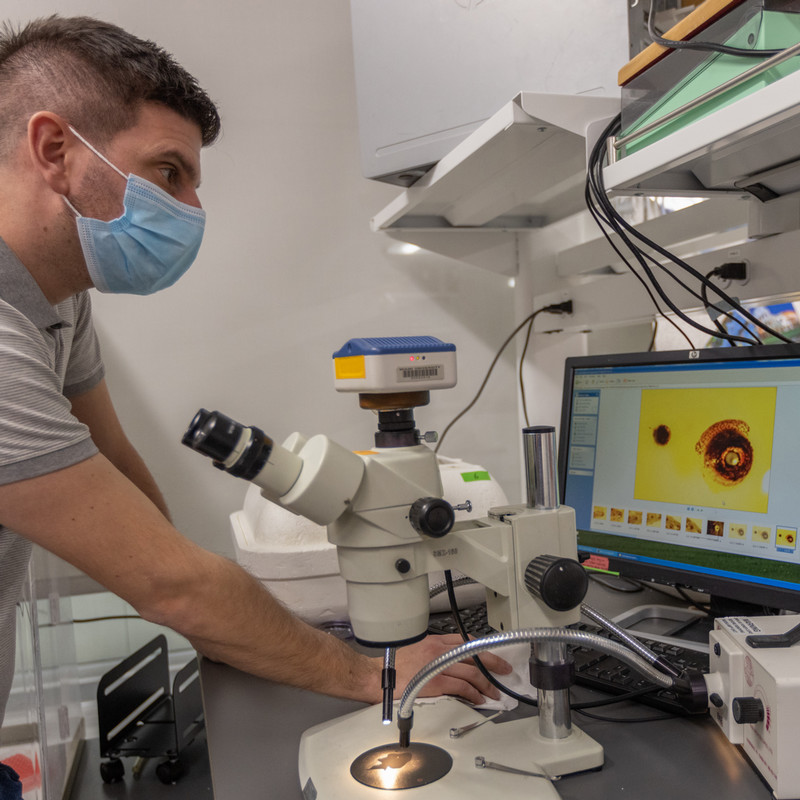 Psychology, Ph.D.
Students interested in behavioral and cognitive neuroscience apply to the Ph.D. program in the Department of Psychology. Neuroscience research in the Department of Psychology includes:
rodent models of psychiatric disorders
genetic and pharmacological studies of brain function
model-based cognitive neuroscience
studies of executive function, emotion, and motivation
Faculty in the program utilize a diverse set of methodological approaches including a number of cutting-edge technologies to monitor neural activity in humans (EEG and fNIRS) and to monitor and manipulate brain circuitry in vivo using animal models.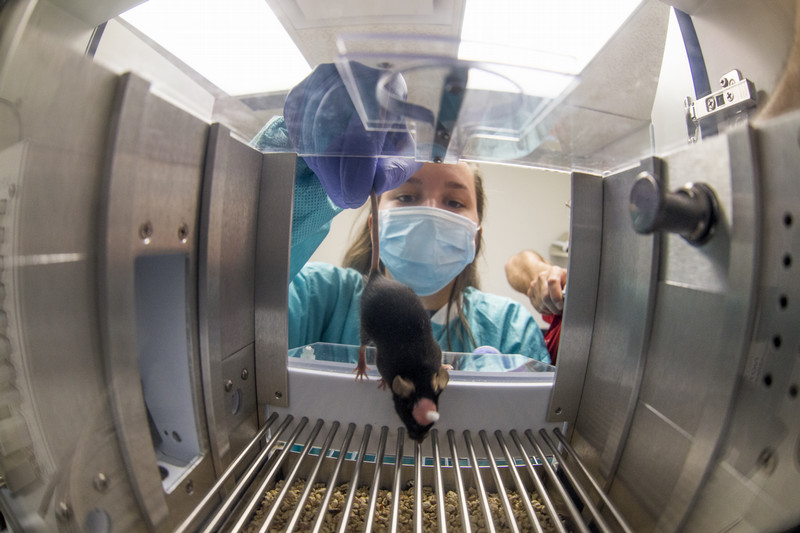 Undergraduate Advising
Psychology majors
Other majors