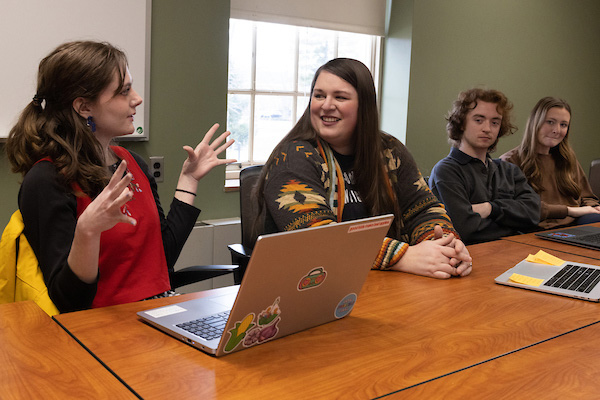 Admission and Visit
A degree in English not only serves as an exceptional foundation for a liberal arts education, but it also affords a variety of opportunities for immediate employment and further studies.
Transferring and Obtaining Credit
Advanced Placement Exam
Students who score 3 or 4 on one or both of the AP English exams may earn 3 credits toward fulfilling the English 111 composition requirement of the Miami Plan. Students who earn a 5 on one or both of the AP English exams receive credit for both 111 and 122 ("Popular Literature").
First-Year Portfolio Credit
For incoming first-year students only, you can submit a portfolio of work you have done.
Course Equivalency Transfer
For transfer students, you can transfer a course you have taken at another university that is deemed equivalent to English
(a) If the course is already recognized as equivalent, then it is listed in the transfer database at http://www.transfer.org. Sometime after you have officially transferred to Miami, check your transcript to make sure that the Registrar has processed this course transfer and assigned it to your Foundation composition requirement.
(b) If the course is not already recognized as equivalent, you can apply to the Director of Composition, Sara Webb-Sunderhaus to review the course. Please email webbsusa@MiamiOH.edu a syllabus for the course you took as well as your Banner ID and he will review it within a week. The director may ask for additional information or writing samples if the syllabus is not sufficiently clear about the nature of the course.
Department of English
301 S. Patterson Avenue
356 Bachelor Hall
Oxford, OH 45056