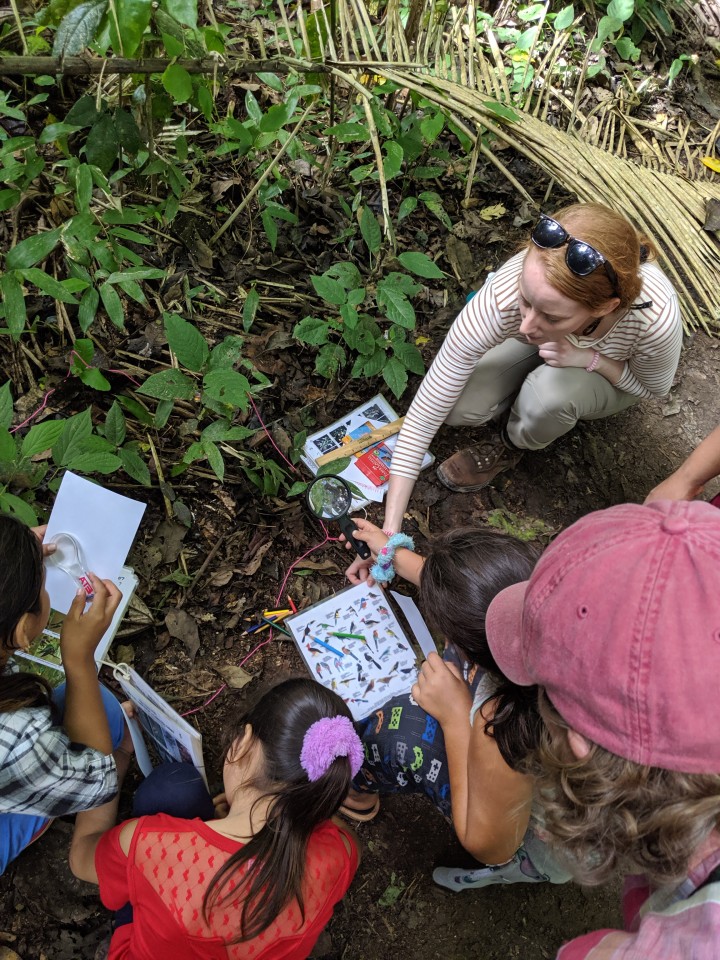 Master of Arts in Teaching (M.A.T.) in the Biological Sciences
M.A.T. in the Biological Sciences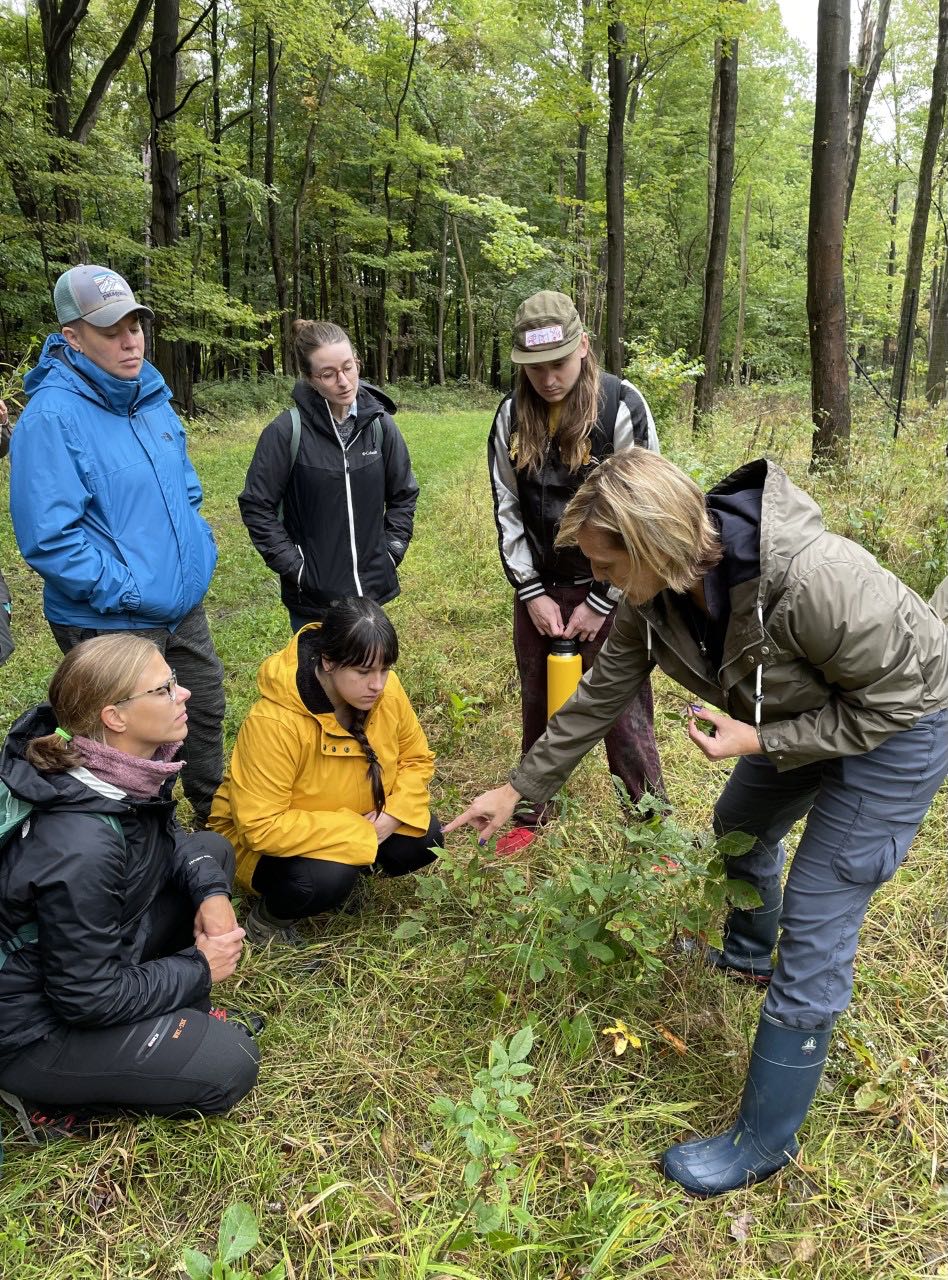 For Teachers:
All students in the Advanced Inquiry Program (AIP) and the Global Field Program (GFP) choose to earn either the M.A.T. in the Biological Sciences or the M.A. in Biology.  The M.A.T. is for teachers across all career stages who are already certified (or those who soon will be). Project Dragonfly's M.A.T. is not a licensure program and does not confer a teaching license.  Like the M.A., the M.A.T. is offered part-time, enabling teachers to continue teaching while earning their master's degree.
Teachers can complete the degree while residing anywhere in the U.S. (for the GFP) or residing near an AIP Institution (for the AIP).  Teachers working abroad are also encouraged to apply, with enrollment contingent on the admission policies of Miami University's Graduate School for international students. The Master of Arts in Teaching in the Biological Sciences is a fully accredited graduate degree from Miami University. 
Purpose: Project Dragonfly celebrates teachers and supports their unique ability to engage students and communities. Whether enrolled in the more locally focused AIP or the more globally focused GFP, the M.A.T. degree provides teachers with the knowledge, skills, professional networks, and inspiration to open new frontiers of learning for a better planet. To expand education beyond the classroom, M.A.T. teachers take courses alongside a wide range of professionals earning their M.A. degree. This cross-cutting feature of Project Dragonfly's graduate programs enables teachers to share ideas and co-create change with diverse leaders across nonprofit, business, informal science, government, and other sectors. Teachers in the M.A.T. gain invaluable learning partnerships and create exciting new approaches to inquiry-driven learning and shared action for their students, schools, and communities. 
Details: The M.A.T. requires 35 credit hours that can be completed in two-and-a-half years while working full-time. M.A.T. students typically take three to six credit hours per semester in the summer, fall, and spring terms. The degree does not require a master's thesis. Instead, all M.A.T. students, with faculty and professional guidance, develop an individualized Master Plan to advance their personal, academic, and professional goals. In a final capstone course dedicated to teachers, M.A.T. students also complete a degree Portfolio that showcases their individualized degree and achievements. The Portfolio can be adapted to National Board Standards or serve other professional purposes. The M.A.T. degree itself additionally benefits many teachers through promotions and salary increases from their schools or districts. 
Whether writing a new lesson plan that involves students in saving a local species, co-designing a project with science and art students to support pollinator diversity, forming a partnership with one of Project Dragonfly's global conservation partners, or leading a state-wide curricular proposal focused on environmental justice, teachers in the M.A.T. lead collaborative change and blaze new paths to a better future. All M.A.T. students complete an authorship challenge as part of their degree, with many publishing research in professional journals and presenting at professional conferences.
We asked our alumni what they share most about the program. Here is what they said...
The thing I share most about my time with Project Dragonfly is meditating in Thailand and swimming with whale sharks.

Darcy Higgins of Hoonah, Alaska, is a secondary science teacher and GFP graduate.

The trips, they were life changing! The community that was established and working together was amazing.

Rebecca Mollberg of Warrenton, Virginia, pictured here on her Earth Expeditions Costa Rica course, is a high school science teacher and AIP graduate affiliated with Cincinnati Zoo & Botanical Garden.

As someone who was a bit older and having little travel experience before starting the program, it was eye opening and challenging. It pushed you to think and get out of your comfort zone. .... I appreciated being challenged with the work as well as the field experiences.

Scott Lenhart of Youngstown, Ohio, is an eighth grade science teacher and GFP graduate.

Of course I start with my travel experiences and pictures, but I always end up focusing most on the people. ... I always tell people that I enrolled in the program for the destinations, but inevitably came home talking more about the people than the places.

Michael Rosenblum of Fair Lawn, New Jersey, pictured here on his Earth Expeditions Namibia course, is a fourth grade teacher and GFP graduate.

What could be better than going to the Zoo for class. I loved every minute of my experience and it has definitely shaped my life (both personal and professional) since then."

Annette Schmidt of San Tan Valley, Arizona, is a research assistant and doctoral student and AIP graduate affiliated with Denver Zoo.

"The thing I share most about my time with Project Dragonfly is being at the Cincinnati Zoo. Being at the Zoo to work on my Masters meant the world to me. If I could do it again, I would in a heart beat!"

Matthew Kollstedt of Fairfield, Ohio, is a sixth grade science teacher and AIP graduate affiliated with Cincinnati Zoo & Botanical Garden.

I loved the opportunity to combine my love for travel with my love for teaching others about science and the environment!

Nickele Morgan of Perry, Ohio, is a teacher and GFP graduate.

The thing I share most about my time with Project Dragonfly is international field work and the ability to grow as a scientist proved to be invaluable in my life. Seeing conservation science in action in the world was both inspiring and incredibly motivating.

Helen Corveleyn of Hopewell, New Jersey, is a STEM elementary teacher and GFP graduate.

Oh there are so many, I share the stories about the Belize zoo and the animals there when we are learning about the tropical rainforest. I also share about trekking through the forest in Thailand and practicing mindfulness. I tell my kiddos how we were being so quiet and reflective and I felt a nagging feeling in my arm, so I looked down. When I looked there was a land leech hanging from my arm. I screamed, broke the silence, and made for a great laugh. Swimming with whale sharks and trying to keep up. So many amazing memories.

Emily Moreno of Fletcher, North Carolina, is a fifth and sixth grade science teacher and GFP graduate.
M.A. in Biology. While the M.A.T. is the preferred choice for most teachers, some may opt to enroll in the Master of Arts (M.A.) in Biology instead. This decision depends on each individuals' goals. Typically, teachers who enroll in the M.A. are considering career changes outside of formal education, or they have a particular focus not directly related to their classroom or school setting. Before deciding, we encourage teachers to check with others in their district for advice.  More information on Project Dragonfly's M.A. in Biology can be found here.
M.S. degree.  While Project Dragonfly does not offer an M.S. degree, we recommend that students interested in a research-intensive career explore M.S. programs, at Miami University or elsewhere. M.S. programs in Biology are typically offered as full-time degrees that require the completion of master's thesis. 
Ph.D. degree.  Some Dragonfly M.A. and M.A.T. graduates decide to pursue a Ph.D. While Project Dragonfly does not currently offer a Ph.D., Dragonfly graduates have successfully enrolled in Ph.D. programs, including at Kansas State University, University of KwaZulu-Natal (South Africa), University of Washington, Texas Tech, University of Rhode Island, and others. These students have cited their Dragonfly graduate work as critical in preparing them for a doctoral program, preparing them to work across diverse social and ecological settings, co-develop community relevant issues, and lead social and ecological change, all skills relevant to many Ph.D. programs (as well as to many professions). Keep in mind, however, that Ph.D. programs in the sciences, particularly those without interdisciplinary tracts, may prefer or require a research-intensive M.S. degree and completion of a master's thesis.
Please see our "Helping Fund Your Degree" page scholarships, information on Federal TEACH Grants, and other sources. In a recent survey of Dragonfly graduates, most students indicated that reduced tuition and the part-time basis of their coursework enabled them to self-finance their degree. Many teachers cited school and district reimbursement programs and scholarships as additional support.
Contact Project Dragonfly
111 Upham Hall
Oxford, Ohio
Est. 1994