Undergraduate senior researches the perspectives of psychology and philosophy to analyze the concept of self-governance
Sofia Rakic '23 combines perspectives of multiple disciplines to explore ideas regarding personal identity and self-agency.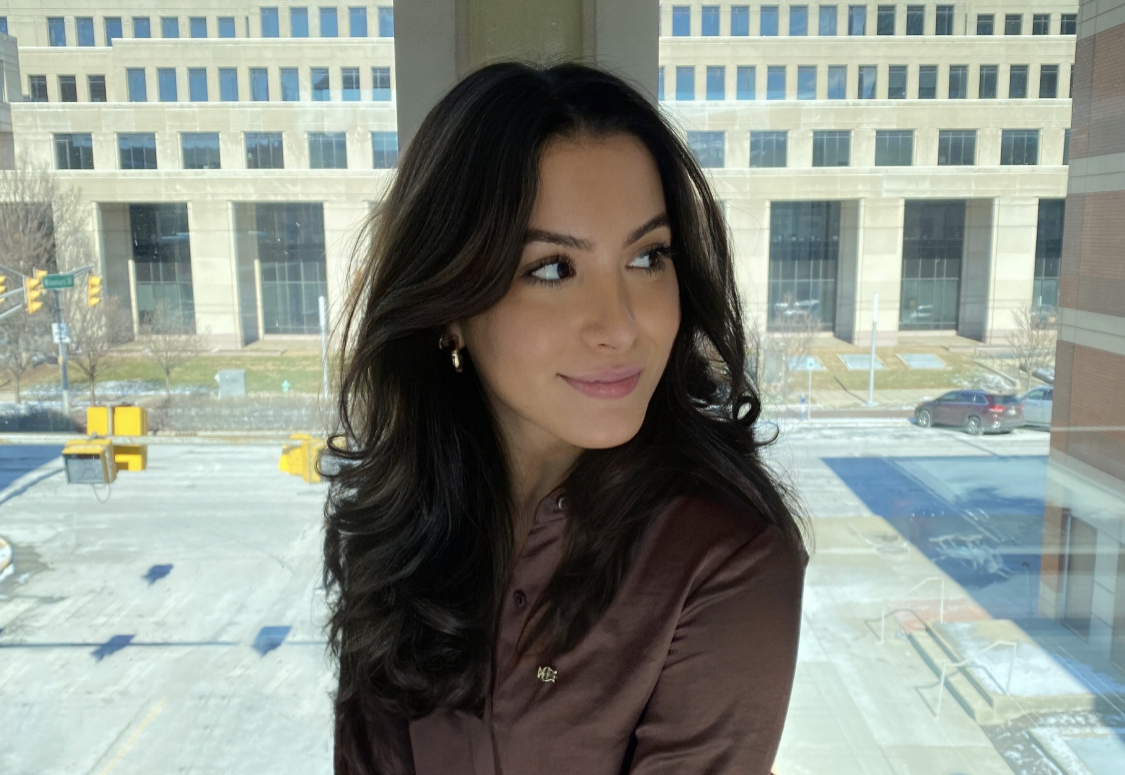 Sofia Rakic '23
Undergraduate senior researches the perspectives of psychology and philosophy to analyze the concept of self-governance
Sofia Rakic '23
Although Sofia Rakic started at Miami studying Psychology, she took a Philosophy class on the recommendation of a friend and found an additional passion. With the combination of these two subjects, she gained a deeper understanding of how people perceive reality.
She found that she could speak openly in her psychology courses, but she struggled to do the same in her philosophy class because she was afraid of saying the wrong thing. She had become accustomed to the diverse perspectives of psychology, while finding the ideas expressed in classical philosophy to be male-dominated.
"I just don't want to come off as sounding wrong or not being able to explain an argument as articulately, especially when I'm talking," Rakic said. "I feel like I think faster than I speak, so that is why I loved the route of independent study, because I had time to write down and really elaborate all the thoughts I had. In writing, I came across clearly."
Despite these experiences, Rakic was fully committed to her Philosophy major.  She was fascinated by the dominant thoughts about personhood and self-governing agency, which are traditionally classified as either wholly subjective or objective. This determines how someone acts based on what they believe is moral as well as what influences their behavior.
"There's a lot of flexibility and differences in personhood across time that are personal or socially reciprocated," Rakic said.
She felt that her psychology courses contradicted this dichotomy, leading her to find a deeper understanding.  
"For me, psychology presents a more intuitive argument," Rakic said. "I knew it wasn't subjective or objective."
Facundo Alonso, assistant professor of philosophy and Rakic's faculty mentor for her 2022 Undergraduate Summer Scholar (USS) research project, reached out to his class about the USS program, so Rakic decided to take the leap. As she began her project, titled "Theories of Self-Governance: Segmented Agency and Extended Personal Identity," her opinions continuously shifted as she delved deeper into the subject.  
Rakic geared her research towards an account of segmented agency, describing how "life moves in stages but they are sewn together in one thread."  
Her research is significant as it takes traditional aspects and ties them into other disciplines. She also felt particularly empowered because there is a lack of female writers in philosophy. Therefore, her unique perspective provides new insight into the field.  
At the end of her summer research project, she opened up new questions about the nature of personal identity throughout time in relation to self-governing agency. 
"I will continue with my research this year to find what is yet to be answered," Rakic said. "I can work on this forever; it's always in the back of my brain." 
After she graduates, she hopes to go to law school and ultimately pursue her dream of becoming an author. 
"I see law school as a
stepping stone to do further research, teach, and get involved in the community," Rakic said.