Miami junior investigates economic truths behind popular consumer platforms
Mary Le '24 helped develop and refine a model to understand economic effects of popular consumer platforms including Airbnb, Amazon, and Uber.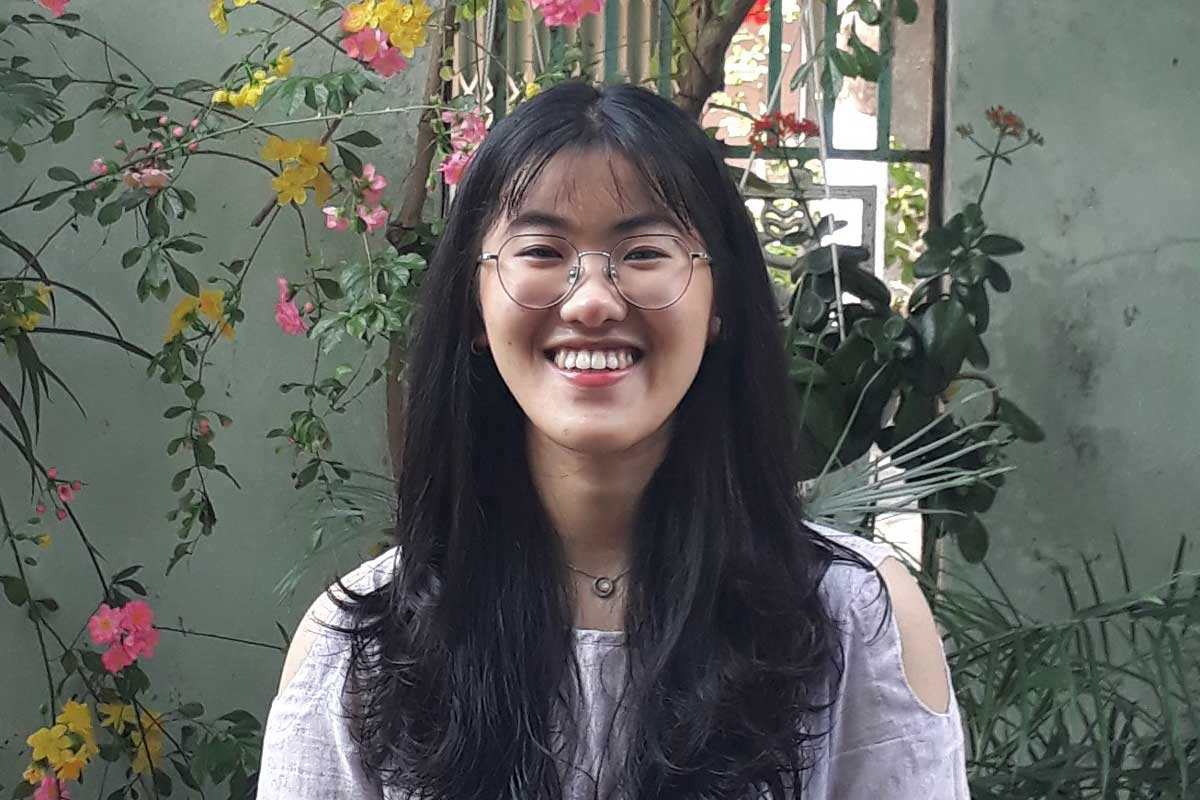 Mary Le '24
Miami junior investigates economic truths behind popular consumer platforms
Mary Le '24
Mary Le, a junior double majoring in Mathematics and Statistics and Quantitative Economics, began her studies at Miami after moving to the U.S. from her hometown of Danang, Vietnam. She was fascinated by economics ever since her junior year of high school and quickly became interested in economic research. 
Le soon joined the on-campus Economics Club, which inspired her to start her undergraduate research in the Undergraduate Summer Scholars Program. 
"I had a few ideas with a friend I made through the Economics Club in terms of statistical models, but we ended up hitting a roadblock in our research," Le said. 
Mark Tremblay, Miami's G. Richard and Jane S. Thomas Endowed Assistant Professor of Economics, suggested that Le help him finalize his findings for popular consumer platforms such as Airbnb, Amazon, and Uber as part of her undergraduate research project.
"He had the models and data laid out but needed someone to optimize and crunch the numbers out in R," Mary said, referring to the software program used for statistical analyses. "So we got to work this summer!" 
The focus of the project, "Implementing Marketplace Fee Discrimination: An Example with Airbnb Data," is to understand the relationship between various consumer platforms, producers, consumers, and policymakers. 
For example, a producer could include a private seller on Amazon or a renter on Airbnb. 
"These types of platforms have the power to charge different fees depending on who you are," Le explained. "We have to look at them through the lens of a policymaker to ensure producers and consumers are not being discriminated against and taken advantage of." 
As these platforms are used almost daily by the average person, Le's research goal is to learn how to place a fee seal on these products to ensure that consumers are not being extracted too much. 
"The platforms are placed under scrutinized attention, because in headlines, we see that they may be stealing data and money from consumers," Le said. "These are big claims and only one aspect of what they have the power to do." 
Economics is no easy subject to study, but Le shares her appreciation for Tremblay for his ongoing support throughout her research. 
"I have run into a lot of coding problems, which is normal in any empirical research like this. Dr. Tremblay breaks the work up into small steps for me to make it easier," said Le. 
During her time as an Undergraduate Summer Scholar, Mary has found a love for microeconomics and would like to someday combine her previous knowledge from this project to design a research model that combines her theoretical and empirical knowledge of the economy. 
Before her graduation in May 2024, Le wants to participate in Miami's Combined Bachelors-Masters Program and eventually get her PhD in Economics. 
"I still have a lot that I want to get my hands on before I move back to Vietnam," she said. "So there is still much more to learn during my time here!"