This month's Janus Forum to explore "Life after Roe: What Happens Next?"
Stephanie Grisham and Johanna Maska will present opposing perspectives on the Supreme Court's seismic Dobbs decision.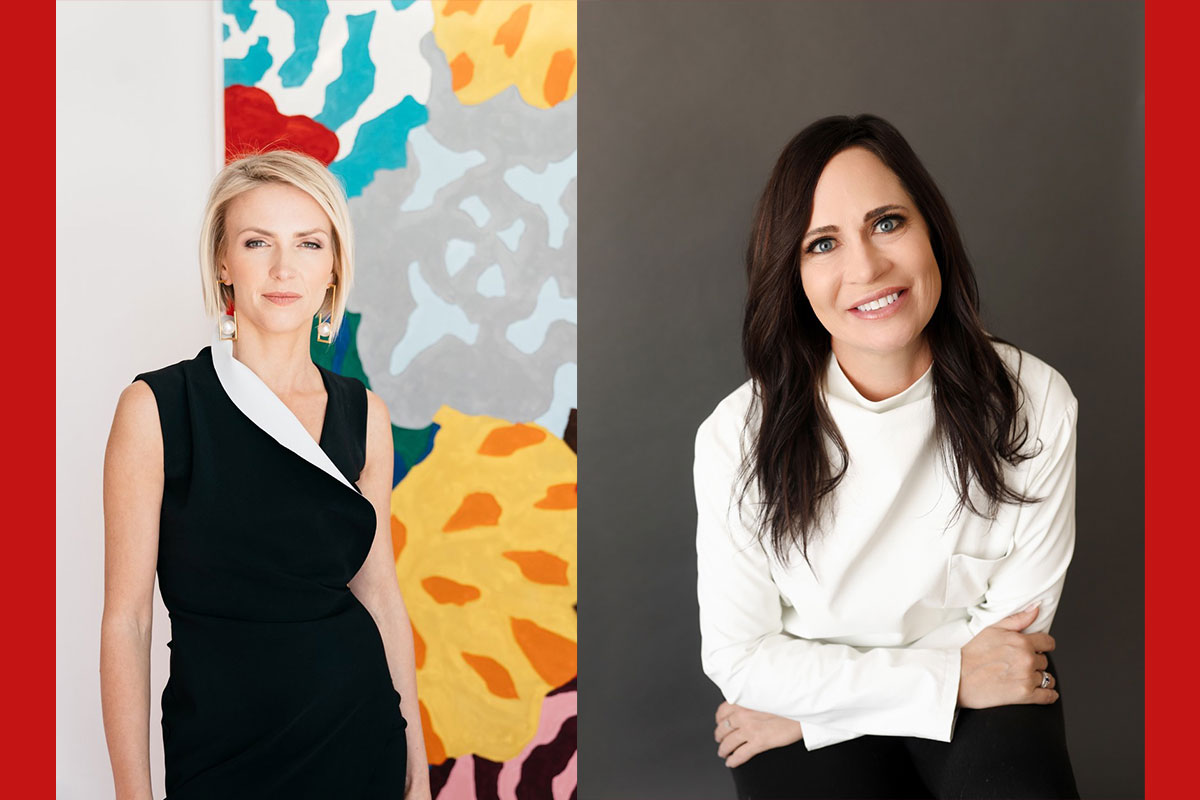 Johanna Maska and Stephanie Grisham, Janus Forum 2022
This month's Janus Forum to explore "Life after Roe: What Happens Next?"
Johanna Maska and Stephanie Grisham, Janus Forum 2022
One week after Americans cast their votes in this year's midterm elections, the Miami University Janus Forum will delve into the red-hot debate on abortion. The U.S. Supreme Court on June 24 overturned Roe v. Wade, eliminating the constitutional right to a legal abortion. 
Taking up the discussion, titled "Life After Roe: What Happens Next?", will be Stephanie Grisham, former White House press secretary and communications director for the Trump administration, and Johanna Maska, former director of press advance for the Obama administration. 
The Janus Forum will be held at 6 p.m. Tuesday, Nov. 15, in Taylor Auditorium at the Farmer School of Business. It will be followed by a reception open to the public in the auditorium lobby. Free tickets are available online at the Miami University box office.
The student moderator will be Cameron Tiefenthaler, Janus Forum president and a junior majoring in Political Science and Business Analytics. Reena Murphy, a master's student in Environmental Science and Geographic Information Science who has moderated previous Janus Forums, will help other members of the Janus leadership team funnel audience questions to the guest speakers during the event.
"Abortion is one of those topics you aren't supposed to discuss at the dinner table and yet, I think we must," Tiefenthaler said. "Civil discourse is vital to the success of our democracy, and I'm grateful to be coordinating thought-provoking questions on this topic. This semester's Janus Forum brings abortion front and center for us to consider the ramifications of the Supreme Court's Dobbs decision and leave us with new perspectives."
The majority ruled in the Dobbs v. Jackson Women's Health Organization case that abortion is not a constitutional right, since the Constitution does not mention it, and that individual states have the authority to regulate abortion access.
"We are thrilled to have these two speakers come to Oxford to discuss this polarizing and timely topic," Patrick Haney, professor of Political Science, said. "As always, the Janus Forum does not purport to offer easy answers or solutions, but we do promise an engaging and civil conversation about abortion rights and about what the Dobbs ruling might portend for privacy rights more broadly, no matter which position our audience members may have taken in the ongoing debate."
"Both Stephanie Grisham and Johanna Maska have played important roles at the highest level of our government, and I am looking forward to their discussion about the status of reproductive rights in our country," said John Forren, director of the Menard Family Center for Democracy. "Especially in this era of polarized politics, it is more essential than ever that Americans in our pluralistic and diverse society engage respectfully with one another across ideological and political lines. I encourage everyone to take advantage of this opportunity to gather and think together about an issue of central importance in American law and politics today."
The audience is encouraged to submit questions during the event using #janusmiamioh on Twitter. 
Stephanie Grisham
Grisham served as the Trump administration's press secretary, the only person in history to hold the title while also serving as communications director for both the West and East Wings of the White House. She is a public relations specialist and television pundit with over 15 years of experience at the highest levels of government and media relations. 
She is also the New York Times bestselling author of "I'll Take Your Questions Now: What I Saw in the Trump White House" and makes regular appearances on CNN. Grisham was also a regular guest host on ABC's The View. 
During her time in the White House, Grisham handled many duties, which included briefing the president throughout the day, coordinating the administration's communications for domestic and foreign affairs, and negotiating media interviews for the president, First Lady, Cabinet members, and senior staff. 
Johanna Maska
As President Obama's director of press advance, Maska arranged presidential events in more than 40 countries and almost every state. She got her start in politics working for former Kansas Gov. Kathleen Sebelius and became one of the earliest hires of the Obama campaign in Iowa. She is now CEO of the crisis communications firm Global Situation Room and co-host of the podcast, Pod Is a Woman.
Maska served as press lead for 2008's Election Night, transitioned to overseeing press logistics for President Obama's inauguration, and remained as part of his advance team throughout her time with his administration. She also orchestrated President Obama's live address to the nation on the anniversary of Osama bin Laden's death. 
Throughout her career, Maska has spoken fiercely for the rights of women and for the rights of mothers. She believes America's problems can only be solved when we work together finding common cause, and in solving problems not just for America, but for the world.
The Janus Forum, which is made possible by the generous support of Thomas W. Smith '50, is cosponsored by the Department of Political Science and the Menard Family Center for Democracy.
For more information, visit the Janus Forum website or contact Patrick Haney at haneypj@MiamiOH.edu.