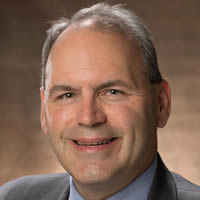 Thank you for visiting Miami University's Menard Family Center for Democracy. Established in 2019, the Center -- housed jointly in Miami's College of Arts & Science and its College of Liberal Arts and Applied Science -- supports a broad range of teaching, research and service activities at Miami that enhance civic dialogue and engagement, active citizenship, community problem solving and public understanding of democracy, politics and civic affairs.
We invite you to join us in our work! Please contact us at MenardFamilyCenter@MiamiOH.edu for more information and to learn how you can get involved.
Rooted in the belief that a healthy democracy requires an informed and engaged citizenry committed to democratic values and practices, the Menard Family Center for Democracy creates and supports direct community-focused programming, engaged teaching and applied research that promotes democratic theory and practice, enhances our understanding of America's civic health and builds the capacity of citizens and communities to collaborate in solving problems across ideological, political and social lines.
Throughout the year, the Menard Family Center sponsors and supports a variety of on-campus and community-based lectures, workshops, hands-on experiences, and interactive dialogues that promote civic education and engagement while connecting Miamians with local, state, and national thought leaders.
High School Civic Scholars Program
Our High School Civic Scholars Program brings together emerging student leaders from high schools around the region to network, learn about civic affairs and develop their own 'toolboxes' of civic skills for use in their home communities.
Menard Civic Fellows Program
Our Civic Fellows Program provides Miami undergraduates with high-impact, faculty-mentored civic experiences in partnership with local news outlets, governmental agencies, educational institutions and other community-based organizations.
Faculty Support
The Menard Center provides financial and logistical support to Miami faculty interested in developing new civics-focused curriculum, co-curricular programming and civics-oriented research.