Shake Shack CMO Jay Livingston '94 returns to Miami as this spring's CAS recognition ceremony speaker
Through exploring a variety of liberal arts and business classes at Miami University, Livingston discovered his career passion.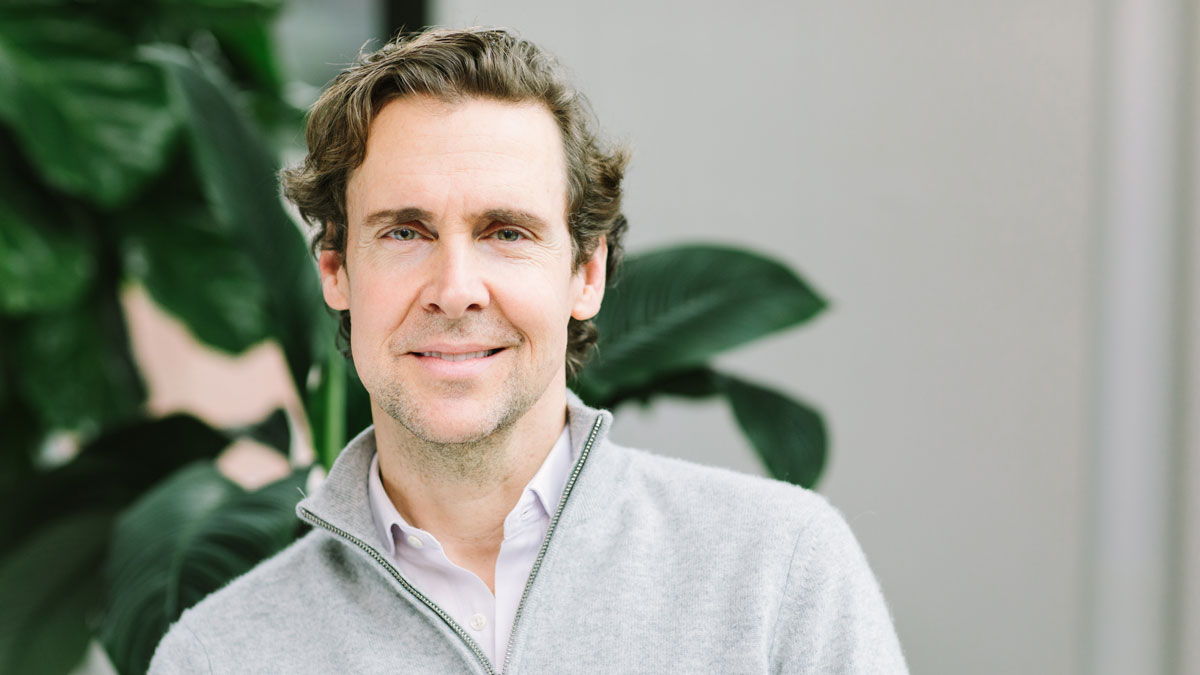 Jay Livingston '94, 2023 CAS Recognition Ceremony speaker
Shake Shack CMO Jay Livingston '94 returns to Miami as this spring's CAS recognition ceremony speaker
Jay Livingston '94, 2023 CAS Recognition Ceremony speaker
College students all walk a tightrope of tension and disruption. On one side may be their parents asking them to move back to their hometown, and on the other may be the urge to move across the country, take a job they'd never expect, and grow into a new person. 
Jay Livingston '94, Chief Marketing Officer of the Shake Shack restaurant chain and alumni speaker for the 2023 CAS Recognition Ceremony, explains that we must learn to balance and navigate the two pressures. Take the advice, but don't give in to the pressure if you don't want to. The best self-understanding comes from learning what is the best fit for you.
Finding his path
Livingston attended Miami in 1990-1994 with a major in Communications and a minor in Political Science. Through a combination of his liberal arts and business classes, he came upon a passion for marketing. 
"The magic is trying to find something you both like and are good at. It's a good way to constantly be searching for where that intersection is," he said. "I loved storytelling, and I was good at getting groups of people to do things, sometimes before they knew they wanted to do it."
Livingston navigated along courses in communications, psychology, sociology, and political science to determine that marketing was the career choice for him. He credits his Miami professors for changing his experiences.
"Marketing feels like people understand the psychology of human behavior and what people respond to," he said. "I took some psychology classes freshman year and really liked the root of it, and I took some business classes and said, okay, this is something I like and am good at. Now I can build more skills around that." 
In addition to his classes, Livingston was co-chair of the concert board on the Campus Activities Council, now known as Miami Activities and Programming. 
"At the time it was the only student-run concert board in the country," he said. "We had acts like The Indigo Girls, James Taylor, Barry Manilow, Toad the Wet Sprocket, and Jay Leno."
Selling tickets for shows and working on promotions helped Livingston understand the basics of marketing, so by the time he graduated he had set his course in that direction. 
Professional life
As Livingston advanced through his marketing career at NationsBank (which later became Bank of America), Unite America, and BarkBox before joining the Shake Shack team as the CMO, he maintained his focus on specific criteria: "a consumer-facing business that makes a physical product that brings people joy."
"Shake Shack has met that criteria," Livingston said. "We've experienced a tremendous amount of growth, which has been really fun."
Shake Shack is currently in twenty-one countries, with a new restaurant opening somewhere in the world every three days. Livingston oversees marketing, menu innovation, and digital channels like the Shake Shack app, website, and kiosks. His day varies – it could include meeting in the kitchen to taste upcoming products or working with the PR team to create a concise brand image. 
"Shake Shack really prides itself in elevated ingredients and products and leveraging our roots in fine dining," he said. "We're always tasting modern, elevated versions of classic food out there." 
Livingston also played a significant role in putting together one of Shake Shack's most recent partnerships, with Universal Studios for its new worldwide hit "The Super Mario Bros. Movie." 
"I love the growth story of people being passionate about our brand," he said. "For me, the journey is the goal. I'm a big believer in trying to live in the present and enjoy the journey. If you do the process, the goals take care of themselves."
Advice for Miami students 
Livingston urges all Miami students to take advantage of their academic opportunities and to get to know their faculty. 
"The professors here are sophisticated in their fields of study," he said. "Go deep into the topics you are interested in. Nurture that and the friendships while you're there. The relationships you make on campus will stay with you for years."
After graduation, Livingston explained that earning leadership roles in jobs is an apprentice game.
"It's just like public speaking: the number one way to get better at public speaking is to do it," he said. "The more you do it, the more comfortable you get, and the more you realize what people respond to. Leadership is very much the same thing. Put yourself in positions where you can take ownership. It will give you opportunities to get to know which parts of those things you are good at and which parts need work."
Finally, Livingston recommended that graduates stay close and connected to their Miami ties.
"I really, really loved Miami, both the campus and the town beyond," he said. "That's why you hear alumni talk about it. Miami leans into that because it does stay with you. Milk it for every drop that you can. This is a rare part of our lives."
The CAS Recognition Ceremony will be held on May 13, 2023 at 4 p.m. in Millett Assembly Hall. In addition to Livingston,
senior Bunsi Chapadia
will take the stage as the ceremony's student speaker.