Miami junior tackles current issues of anti-transgender legislation through her summer research project
Combining both her Political Science and Women's, Gender, and Sexuality Studies majors, Venus Harvey analyzed anti-trans legislation through the Narrative Policy Framework.
Miami junior tackles current issues of anti-transgender legislation through her summer research project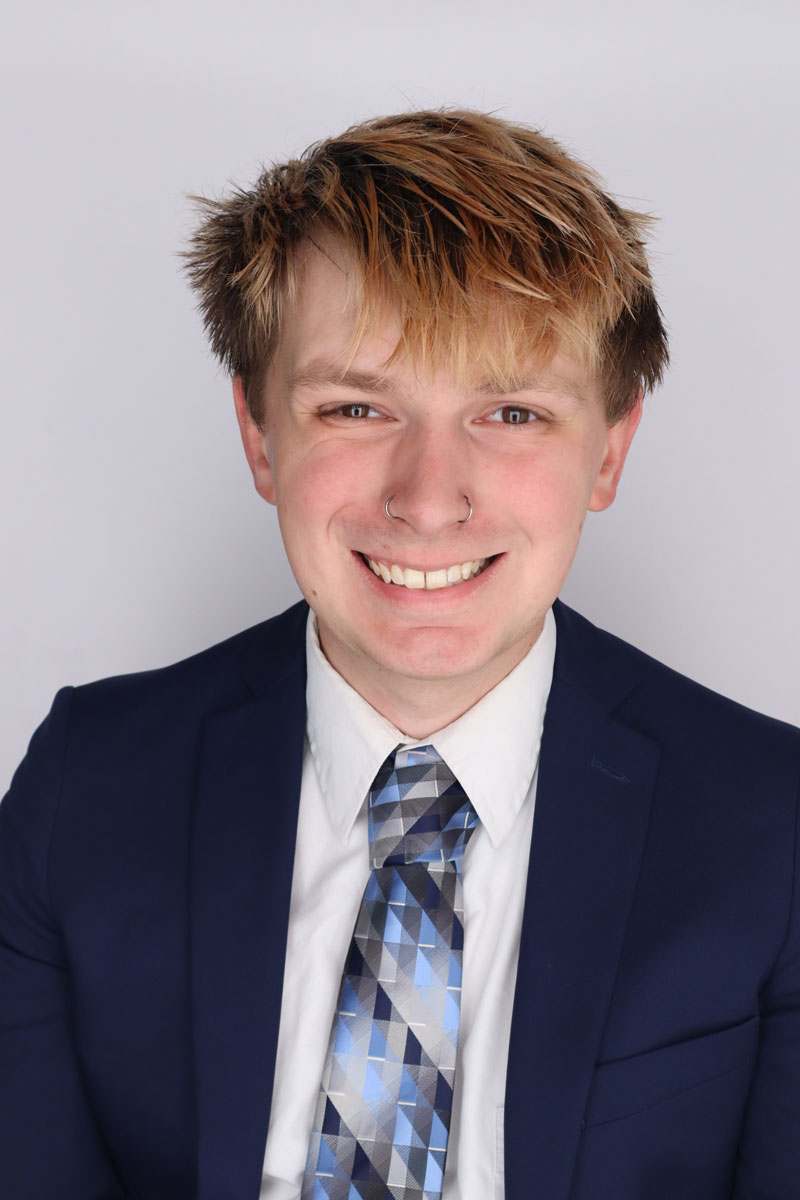 Growing up, junior Venus Harvey was always drawn to the world of politics and assumed she would simply major in Political Science when she got to college. However, after taking a women's studies college-credit-plus class in high school, she found herself interested in Women's, Gender, and Sexuality Studies as well and decided to major in both at Miami. 
This unique combination of majors allowed Harvey to explore issues that were important to her, such as recent anti-transgender legislation that has been introduced throughout the country. 
"As a transgender person and a queer person, it's just very exciting to me to get to engage in a ton of queer theory and with other students who are interested in that stuff," said Harvey.
This idea for her research project, "Identifying the Causes of Anti-Transgender Bills and Laws through the Narrative Framework Model," came during a policy evaluation course with Anne Whitesell, assistant professor of Political Science. Harvey encountered the Narrative Policy Framework Model, a tool used in public policy to analyze how issues are discussed through the lens of narratives. 
When Harvey heard of Miami's Undergraduate Summer Scholars (USS) Program, she reached out to Whitesell with her idea. 
"I was like, I have no clue what I'm going to research, but I'm trans, and I care about trans issues," said Harvey. "This Narrative Policy Framework thing is cool. I'm going to do that."
The Narrative Policy Framework essentially identifies the narratives and strategies used by policy actors to convince a person or group to support or oppose a policy or issue. Harvey began her research by studying how it has been applied to other hot-button political issues, such as gun violence. Harvey also read up on the history of anti-LGBTQ+ legislation in the United States and the recent trend of anti-trans legislation. 
From there, she began to read public testimony related to North Dakota's House Bill 1473, a controversial bathroom bill that restricts restroom access based on sex assigned at birth. Harvey analyzed around 72 pieces of testimony, categorizing them based on their stance and coding their themes, identities, and portrayal of heroes, villains, and victims. 
"I wanted to see if people were talking about the mental health of who was being impacted by this bill and similar bills," said Harvey. "I also was looking  to see if there were parents who were writing this testimony, other trans people, and stuff like that."
Harvey's findings from these testimonies challenged the conventional Narrative Policy Framework, where issues typically fall into an "angel shift" (focusing on heroes) or a "devil shift" (focusing on villains). Instead, her research revealed a focus on the people directly impacted by the legislation – the victims. 
As a member of the Honors College, Harvey hopes to develop her research beyond the USS program, including for her departmental honors thesis. 
With over 400 anti-transgender bills introduced or passed in the United States in 2023 alone, Harvey would like to see her findings spark conversations and bridge the gap between different perspectives on transgender issues. 
"I feel like a lot of the time, it's just being ignorant on issues that can cause things like this," said Harvey. "I hope that this research can result in the finding of a place to start a conversation."