Senior History major conducts an in-depth research project on the origins of the birth control pill
Eavan Guirl '24, majoring in History with a thematic sequence in Anthropology, is contextualizing the past and present of contraceptive history in Puerto Rico and the continental U.S.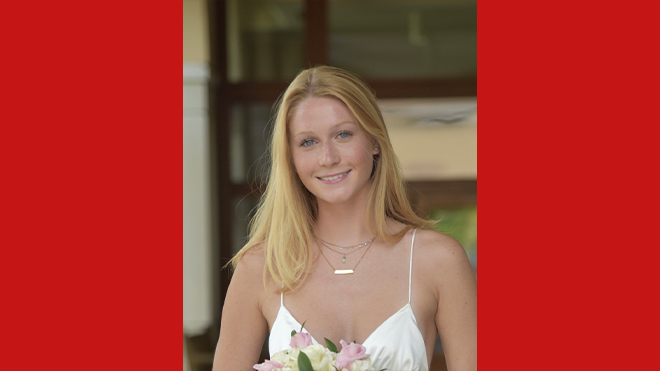 Eavan Guirl
Senior History major conducts an in-depth research project on the origins of the birth control pill
Eavan Guirl
In a world with heightened tensions around women's rights and contraception, senior Eavan Guirl is turning to the past to help analyze the present. Her research focuses on the origin story of the birth control pill in the continental U.S. and its untold roots in Puerto Rico. 
Guirl's Undergraduate Summer Scholars (USS) project, "Persuasion of the Pill: An Analysis of Early Birth Control Users in the United States and Puerto Rico," is a thesis with three chapters. She is focusing on the experiences of early birth control users in Puerto Rico and the continental U.S. from 1955 to 1970. Diving into the origins of the birth control pill, she examines the legalization of the pill, along with how it is used in Puerto Rico as opposed to the rest of the U.S. 
"There are two or three books written about the birth control story in Puerto Rico, where the initial trials were conducted, so I knew that there was a hole in the historiography," Guirl said. "I wanted to do a direct comparison, figuring that there would be differences based off of race and class."
Guirl's research was inspired by recent events regarding women's rights and contraceptive laws, when the Supreme Court overturned Roe v. Wade. 
"I'm ending in 1970 when there was a Supreme Court hearing where it's all men deciding whether there were potential health risks to taking the pill," she said. "A bunch of feminists show up and say, 'why aren't we in the conversation?' I think that even though that was 50 years ago, it is so applicable now."
Guirl is filling in the blanks of oral contraceptive history, helping to retell the narrative as she works closely with her faculty mentor, Kimberly Hamlin. Hamlin has helped to challenge and guide Guirl through starting the project during the USS program and continuing the project throughout this semester. This endeavor will not only help inform others, but provide an expansion on our understanding of women's rights during the latter 20th century. 
She found an inherent difference between physician-patient relationships, also noting there was an imbalance between the level of autonomy that female patients had in Puerto Rico and the continental U.S.
"In the U.S, it's a tool of liberation," Guirl said. "In Puerto Rico, it'a a tool of outside actors implementing eugenic and population control principles."
Guirl hopes that those who read her research will grasp the importance of birth control historiography. Additionally, she reflects that all things have a history, even if it's one not widely recognized. 
"Anything that is of monumental use in people's lives has a history, and I don't think you usually think about it," Guirl said. "Especially the underrepresented people that made the creation happen. The birth control pill has completely changed society, and people have no idea that so many Puerto Rican women were instrumental in making it happen."
Guirl is currently applying to law school. Her law interests encompass a wide range, but her ultimate goal would be to become a legal professor.