Championing Change
Bailee Brekke's Gerontological Journey.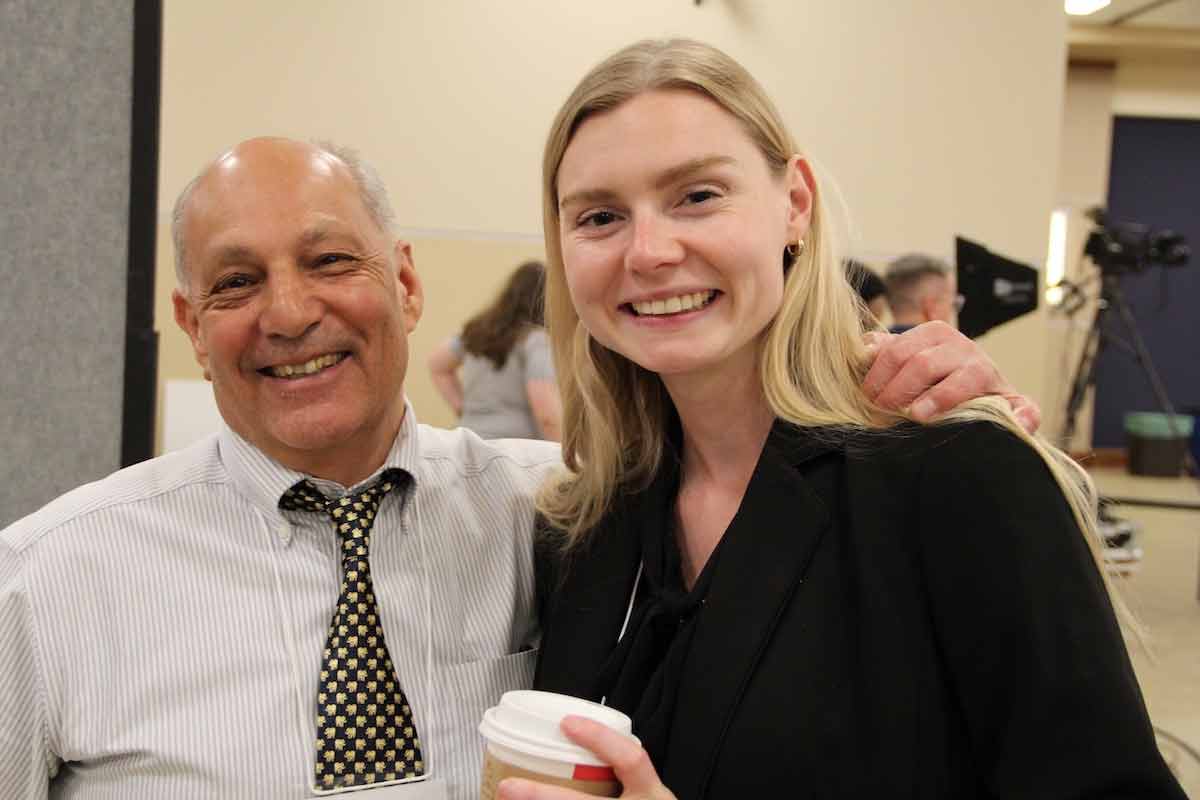 Professor Applebaum with Bailee Brekke at Ohio Association of Gerontology and Education Conference
Championing Change
Professor Applebaum with Bailee Brekke at Ohio Association of Gerontology and Education Conference
Meet second-year master in gerontological studies student, Bailee Brekke, passionately committed to reshaping the future for older adults through her efforts and active involvement in impactful projects, including the Positive Choices program in collaboration with the Council on Aging. Brekke's collaboration with Scripps' researchers aims to address the needs of older adults who grapple with substance use disorders through the use of managed care. Brekke's ability to work alongside Scripps researchers has provided immense value to her experience at Miami University, noting her close collaboration with influential mentors, Leah Jassen, Ph.D. and Robert Applebaum, Ph.D. (pictured above) who have inspired her to engage in qualitative research and policy-related work.
Within the Sociology and Gerontology Department, opportunities abound for publication. Brekke considers her co-authorship of a manuscript, published in the Journal of Gerontological Nursing, a major achievement. She underscores the importance of qualitative methods while expressing an interest in further developing her skills in this area of research. Brekke comments on the importance of the close-knit culture within the department, along with the Scripps Gerontology Center, which extends to the local community of Oxford, Ohio.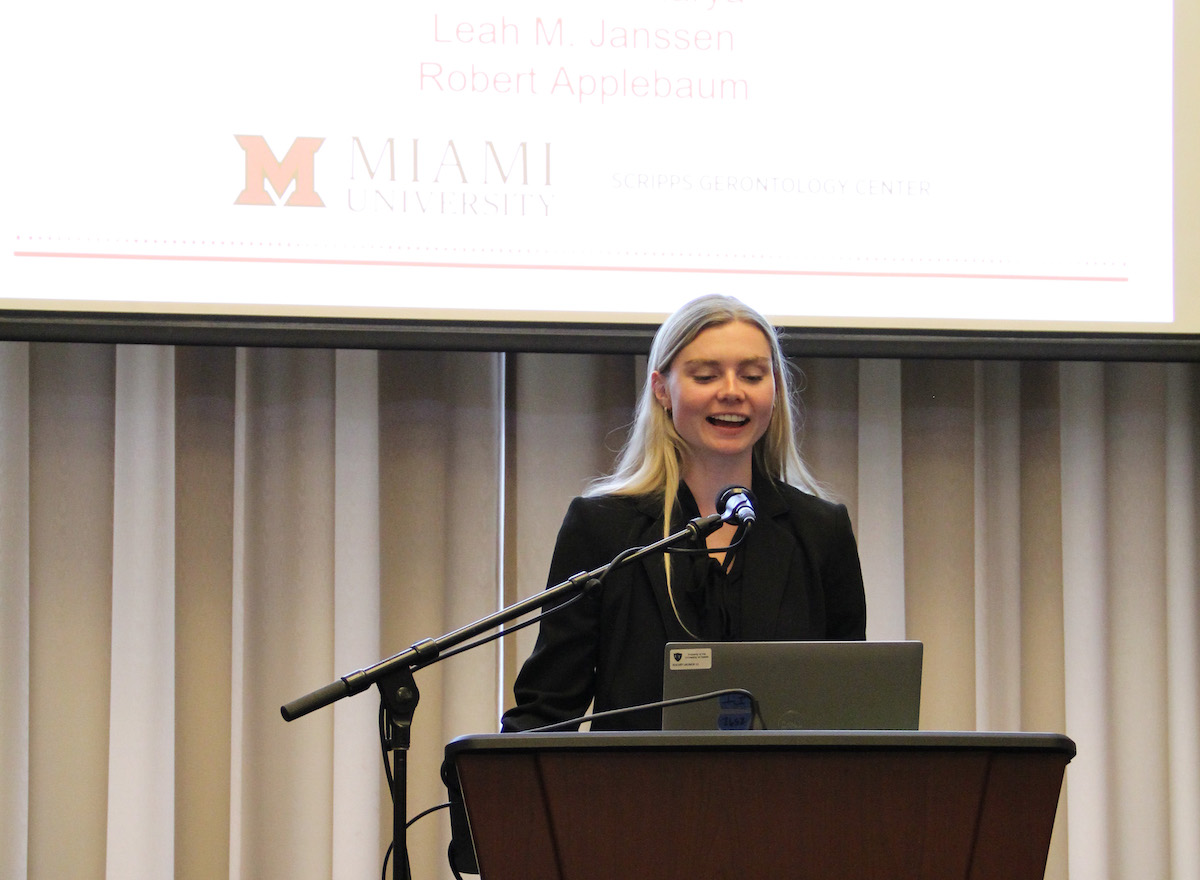 When asked about being a part of the next generation of gerontologists, Brekke notes her supportive peers possess diverse interests which makes room for various perspectives. Brekke provides insight on the mission and values throughout the department, "I appreciate that everyone I work with has the same goal; to better the lives of all older adults. Being able to walk into Upham Hall and know that I am a part of something that is making a difference means the world to me." She is excited about what is to come and believes that monumental strides will be made in the field of gerontology in the near future. 
Follow the next generation of gerontology stories with the hashtag #GTYStudentStories.