Gerontology with a Global Perspective
Making meaningful impact in gerontology worldwide.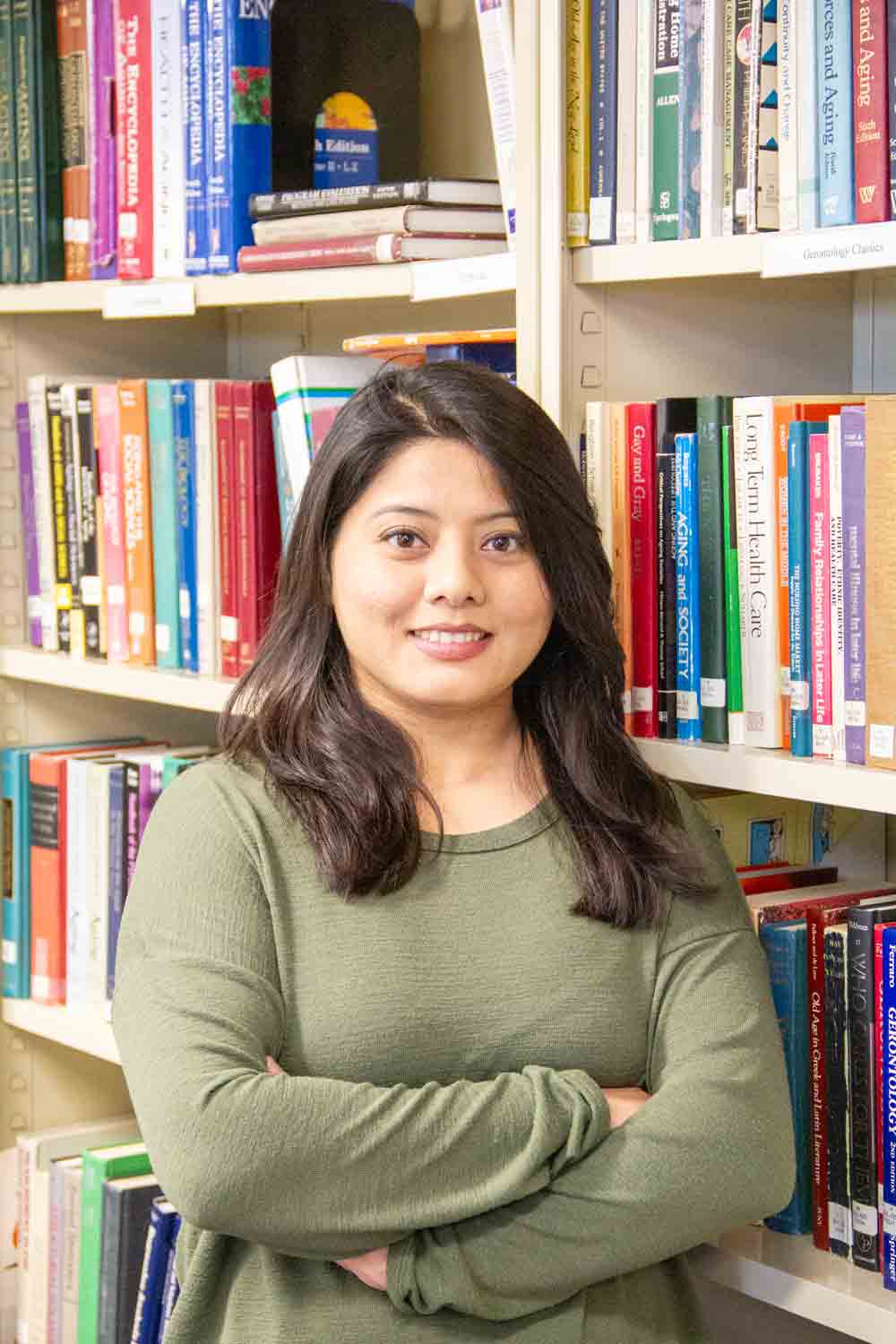 Isha Karmacharya, Ph.D. student
Gerontology with a Global Perspective
Isha Karmacharya, Ph.D. student
At Scripps, the next generation of gerontologists collaboratively work across cultures and disciplines to advance the field and improve the quality of care for older adults worldwide.
Growing up, Isha Karmacharya shared a special bond with her grandfather, whose passing ignited a passion for health and aging. Driving her to pursue a master's degree in Public Health Service Management, with a thesis centered around health perspectives for the aging population. Guided by a desire to make an impact in the field and serve older adults on a larger scale, Karmacharya applied for a Ph.D. in Social Gerontology at Miami University under the mentorship of Dr. Saruna Ghirmie. 
Karmacharya highlights that due to the focus on child care and communicable diseases, there is room for growth and study on social sciences in her home country. With a global perspective, Karmacharya seeks to establish gerontology as a core discipline in her home country and has gained an appreciation for the diversity within the field through various projects and discussions with faculty and peers.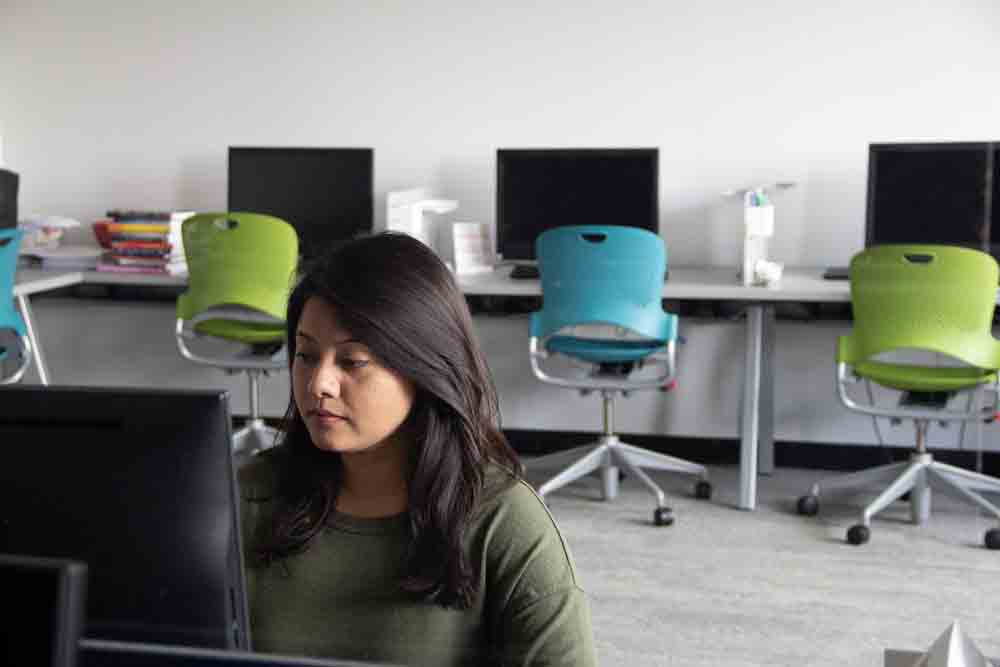 Isha Karmacharya working in the graduate study rooms in Upham Hall. 
---
During her studies at Miami University, she has been introduced to qualitative research methods. Karmacharya has discovered ways to explore complex topics such as cultural values, attitudes towards aging, and health beliefs, providing valuable insights often missed by quantitative approaches. As a Ph.D. student, Karmacharya is eager to utilize her newly acquired skills and knowledge to make a meaningful contribution to gerontology research and promote the health and well-being of aging populations in her home country and worldwide. Her involvement with the Nepali-Bhutanese study explores the social, physical, and mental health profiles of refugee, racial minority, and migrant populations who have resettled in the USA and obtained citizenship. This research represents an important step towards promoting the health and well-being of marginalized communities and improving their access to care.
​​Karmacharya's involvement with the AgingNetwork project, in affiliation with Scripps Gerontology Center and USA Aging, has been a valuable opportunity to immerse herself in the wide range of services, partnerships, and networks available to older adults. Through this experience, she sees opportunities for improved services for the well-being of older adults in Nepal. Furthermore, Karmacharya has honed her practical skills in utilizing tools such as Qualtrics, data management, and analytical techniques, providing her with a more comprehensive and enriching learning experience.
After reflection, Karmacharya considers herself fortunate to be part of a program that has transitioned seamlessly across international borders. She refers to her fellow students as a "global family" where they actively share insights and offer mutual support for group learning. This enriching experience has broadened her horizons and fostered a deeper understanding of the complexities of gerontology.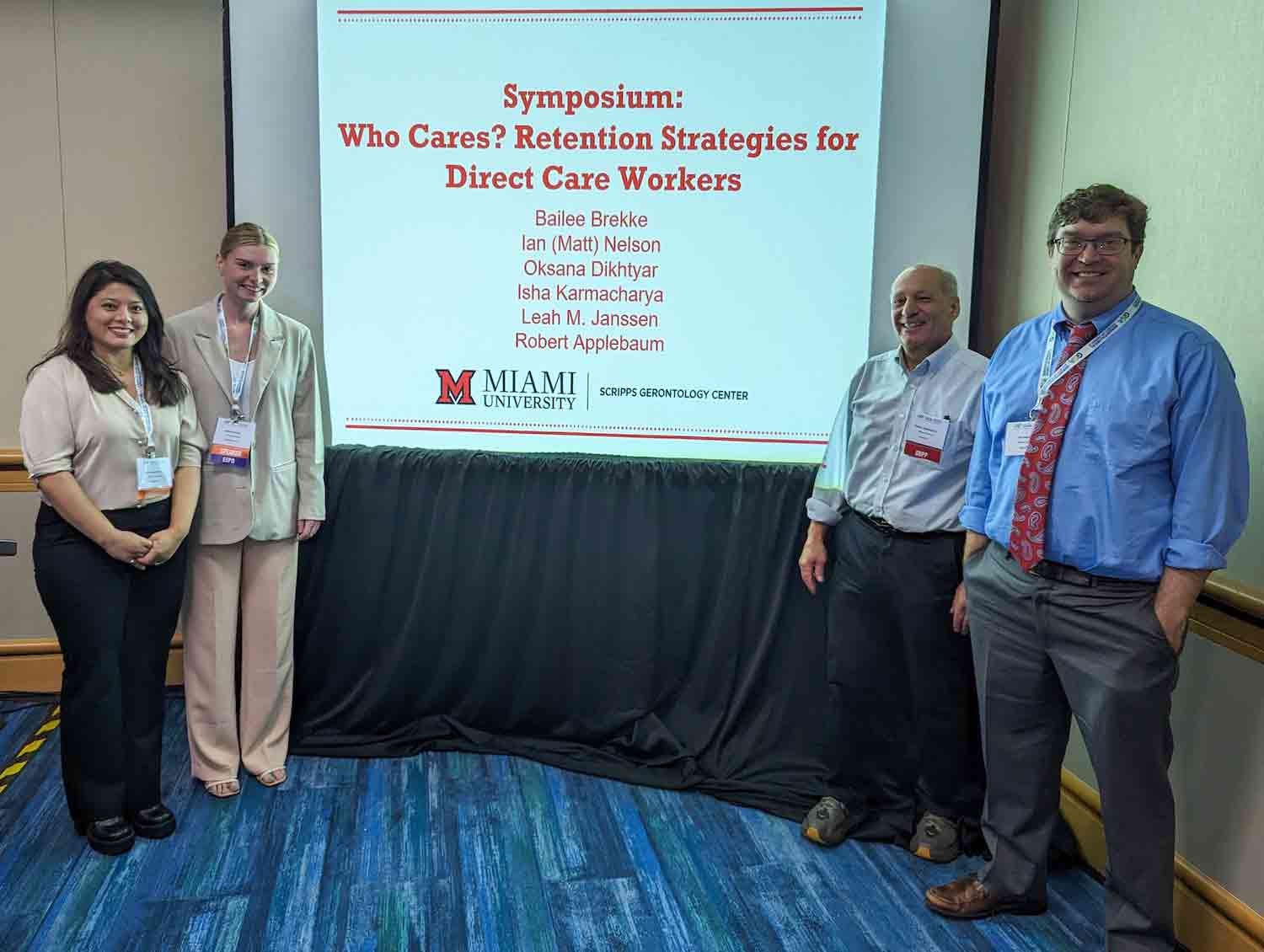 (Left to Right) Isha Karmacharya, Bailee Brekke, Robert Applebaum, and Matt Nelson at the 2023 Annual Scientific Meeting in Tampa, FL. 
As she looks to the future, Karmacharya is eager to build upon this foundation of knowledge and experience, leveraging her skills and expertise to make a meaningful impact in gerontology worldwide.