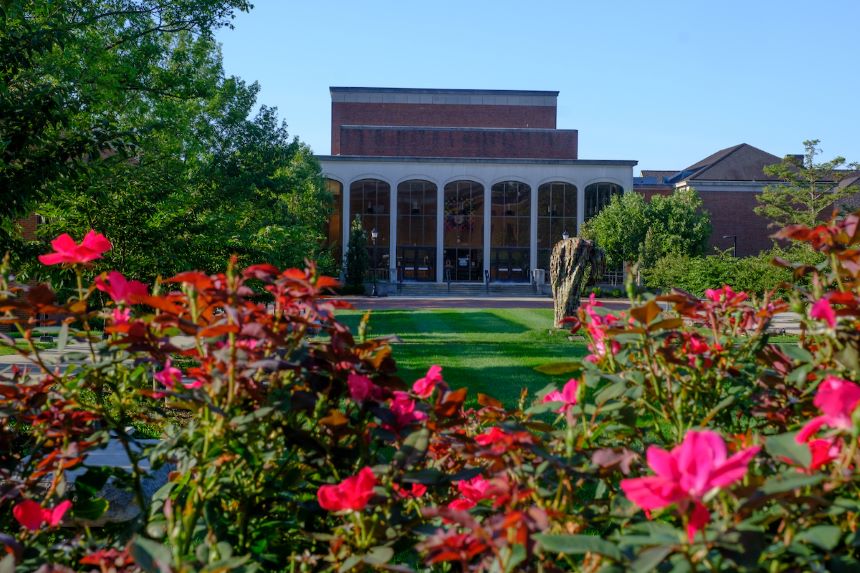 College of Creative Arts Advisory Board
Advisory Board Members
Colleen Ward Atwood, a 1977 graduate of Miami, is now serving as Principal of C4ward Architecture. She earned her Bachelors in Environmental Design from the School of Architecture and now holds licensures in forty-six (46) states and the District of Columbia. Colleen is certified by the National Council of Architectural Registration Boards (NCARB) and is a longstanding member of the International Code Council (ICC) and the National Fire Protection Association (NFPA).
While attending Miami, she was an active member of the Delta Zeta Sorority and continues to support the sisterhood through the Delta Zeta Foundation and Guy Potter Benton Society which awards scholarships to young women in recognition of their academic excellence and financial need.
Upon graduation, Colleen moved to Nashville, Tennessee to embark on a life-long career in commercial architecture. Following an internship and professional employment with Edwards + Hotchkiss, Architects, she joined Design and Engineering, Inc. in 1992. Her professional experiences have been focused primarily around the hospitality, retail, and commercial building designs which include a resort project in the Cayman Islands, and various office buildings, banks, restaurants, and retail projects, both custom and multi-unit based. Today, she is most acknowledged for her outstanding commercial restaurant design and superior leadership with corporate development programs. Colleen's fusion of creativity and efficient solutions has afforded her the opportunity to work with over 30+ nationally acclaimed brands, some of which she has served for nearly four decades.
Colleen's engagement in her local community provides a pillar of support for organizations which include Safe Haven, Gilda's Club, Friends of Radnor Lake, Gary Sinise Foundation, Middle Tennessee Girl Scouts, and the Nashville Zoo. Colleen finds great pleasure by fulfilling her passion for the arts through her attendance and fellowship as a member of the Tennessee Performing Arts Center Applause Society, The Director's Circle for the Frist Center for the Visual Arts, and The Cheekwood Botanical Garden and Museum of Art Society. Finally, Colleen supports the Nashville Symphony through the Golden Baton Society and is an active participant of the Founding Class of Governing Members.
Jason C. Brown lives in Hollywood, California, and has been a member of the Directors Guild of America for 10 years. He primarily works as a 1st Assistant Director on both television and films and has recently directed a pair of award-winning short films. Throughout his career he has worked on such wide-ranging projects as "Avatar," "CSI: NY," "Last Week Tonight," and "Drunk History."

Jason earned his undergraduate degree from Miami University with a Bachelor of Arts in Zoology with a minor in Film Studies.
He began working freelance jobs in Cincinnati, OH before moving to Los Angeles in 2005. Since that time, he has worked on over 50 films and television shows.
Bill Brzeski is a highly regarded production designer with more than 30 years of experience in feature films, television, theater, and interior design. As a production designer, Brzeski's feature film credits include Universal Pictures recent release of "Furious 7" and the international box-office hit "Iron Man 3" for Marvel.

Brzeski's repeat collaboration with director Todd Phillips includes the megahit comedy "The Hangover," for which he received a Best Production Design nomination from the Art Directors Guild, its sequel "The Hangover Part 2" and "Due Date," which starred Robert Downey, Jr. and Zach Galifianakis.
Brzeski's other feature film credits include James L. Brooks' Oscar®-winning "As Good as It Gets," Rob Reiner's "The Bucket List," "Stuart Little," "Stuart Little 2," "Flipped," "Blue Streak," "Matilda," and "The Forbidden Kingdom," which starred Jackie Chan and Jet Li.

Brzeski received his undergraduate degree in theatre from Miami University and his MFA in design from New York University's Tisch School of the Arts. Originally interested in designing for ballet and the opera, he began his career in theater before moving to Los Angeles. Brzeski started working in television and has served as production designer on more than 800 episodes and 30 pilots. His most notable credits include "Growing Pains," "Ellen," and "The Nanny." He has also designed commercial spaces, including the award-winning Susina Bakery in Los Angeles.
Jason Busch has several decades of experience working in the arts. Prior to becoming Director of the American Folk Art Museum in 2018, he served as curator of decorative arts at the Wadsworth Atheneum Museum of Art in Hartford, Connecticut and the Minneapolis Institute of Art; chief curator and curator of decorative arts and design at Carnegie Museum of Art in Pittsburgh; deputy director for curatorial affairs and museum programs at the Saint Louis Art Museum; division director for decorative arts at Sotheby's; and director of the Jason Jacques Gallery in New York.
He has curated several large exhibitions and collection installations and authored the associated publications, including Currents of Change: Art and Life Along the Mississippi River, 1850–1861 (2004); Carnegie Museum of Art: Decorative Arts and Design Collection (2009) and Inventing the Modern World: Decorative Arts at World's Fairs, 1851–1939 (2012). 

Busch received his Master of Arts (MA) degree from the Winterthur Program in American Material Culture at the University of Delaware and Bachelor of Arts (BA) degree in American Studies from Miami University. He has also studied at Colonial Williamsburg Foundation and Historic Deerfield, and was a 2013 fellow at the Center for Curatorial Leadership in New York. Busch has been an academic member of the American Folk Art Society and on the Board of Directors of the American Friends of Attingham.
Mark Cupkovic retired from The New York Botanical Garden after 26 years of service as the Vice President for Security and Operations and Chief Sustainability Officer. Previous to his career at The Garden, he was the President and CEO of Cup Construction Corporation in New York City for 13 years while he pursued opportunities as a cellist.
He continues to have a parallel interest in construction and cello performance and is currently a cellist in the Danbury Symphony Orchestra and is active in local chamber music groups and continues to prepare for upcoming solo performances.
Cupkovic is a supporter of the CCA's Arts Management Program and a strong advocate in educating the CCA Students in Business and Personal Finance. He says, "After 40 years of working in the Construction Industry, I can share learned lessons in the importance of a business mindset as a foundation to the Arts."
He is also an advocate for teaching and he obtained certification in Education from the State University of New York and taught Landscape Construction and Business for the School of Professional Horticulture at the New York Botanical Garden for 22 years.
Greg Dunlop is responsible for researching and identifying global design and consumer trends for one of the world's leading retailers. He does extensive research into the worlds of fashion and home style in order to develop yearly trend forecasts for his organization.

Prior to his current position, Greg worked and gained his trend forecasting experience at the globally renowned trend service, WGSN. He was brought into WGSN as the founding director of an innovative trend service dedicated to the Home & Lifestyle market sectors.
He was based in New York City for four years but traveled extensively to communicate WGSN's key trends. His clients included Starwood Hotels, Electrolux, Coca-Cola, Hasbro, Marks & Spencer, and Kia/Hyundai Motors to name a few.
Before joining WGSN, Dunlop was the National Architecture & Design Director for Allsteel Office Furniture and had spent his early career as an interior designer and a workplace strategies consultant.

He was the New England Chapter president for six years followed by service on the Miami University Alumni Association Board of Directors, where he served as president for two terms. He was honored to receive the Kenneth Gambee Outstanding Young Alumni Award in 2004, and was recently awarded the John Dolibois Alumni Award for his years of service to his alma mater.
Cindy Fields , knows a thing or two about dresses. She began her career at a regional Ohio department store after graduating from Miami and worked her way up the ranks in several department stores around the country. Cindy joined the fledgling catalog division at Victoria's Secret in 1984.
When she started, she quickly realized that a broader mix of apparel would significantly increase revenues and profitability. Along with other clothing categories, she introduced dresses and the styles she developed became an instant and powerful success. It was this success that earned her the role of President and CEO of the catalog division. During her 14 years as the leader of the DTC division, revenues increased from $50 million to nearly $1 billion.
She has owned and operated CFC Consulting, which focused on direct marketing and growth in various retail segments. Previously, Fields held numerous roles in regional department stores, including Rike's (Dayton, OH), Hutzler's (Baltimore, MD), and Joseph Horne (Pittsburgh, PA).
Fields has served/is serving on the Boards of Directors of Blair Corporation; Intimate Brands, the publicly traded retail and direct marketer of the Victoria's Secret and Bath & Body Works brands; and Chicos. She has also served on the Board of Governors for the New School for Public Engagement in New York, the Board of Trustees for the Union Theological Seminary in New York, and the Board of Directors of Pathfinder International in Massachusetts, where she served as Board Chair from 2010 to 2014.
Patrick Flick is a four-time Emmy-award winner from his days as a television producer/talent in San Francisco. He is currently Executive Director of The Shakespeare Theatre Association and Producing Artistic Director of the Richmond Shakespeare Festival in Richmond, Indiana.
Flick was formerly Literary Chair of the National New Play Network and Associate Artistic Director of Orlando Shakespeare Theater in Orlando, Florida.
He has directed and acted at many theatres including Richmond Shakespeare Festival, Orlando Shakespeare Theater, Gamut Theatre in Harrisburg, Pa., the Kennedy Center in Washington DC, Mad Cow Theatre, Actors Theatre of Naples, New Theatre in Miami, Florida Studio Theater, TheatreWorks in Mountainview, CA., Marin Theatre Company, San Jose Stage, American Musical Theatre of San Jose, Sacramento Theatre Company, Marin and Wisconsin Shakespeare Festivals, the Phoenix Theatre in Indianapolis, Alliance Theatre in Atlanta, and Riverside Shakespeare and the Independent Theatre in New York.
Flick was also an adjunct professor at Rollins College in Orlando and taught advanced directing and audition techniques. He holds an MFA in Directing/Dramaturgy from the University of Idaho, as well as an MA in Playwriting and BA in Theatre and Journalism from Miami University.
Tracy Gardella, a strategic and highly creative marketing and branding veteran of 28+ years, has worked on major brands and higher education clients across the country. After graduating from Miami University, she began her career in Cincinnati planning and buying media for national clients such as Lenscrafters and Roto Rooter. She went on to lead media efforts for a local ad agency in Cincinnati, then became a top sales account executive for two different radio stations. Eventually she moved to the client side managing marketing and branding efforts for a hotel and convention center, Fifth Third Bank, the University of Dayton and, most importantly, her alma mater before going back to the agency side in 2017 for the national agency 160over90, an Endeavor company. In June 2020, she began consulting with Northeastern University's graduate school enrollment management team and in August 2020, she began working with eXp Realty after earning her Florida real estate license.
During her time at Miami University, Gardella led all branding and agency efforts, video production, photography, web design, and print production. She also served on the Performing Arts Series advisory board for three years, culminating in a term as president.
In addition to serving as the senior account leader, she oversaw all of the operations of the 160over90 Florida office as Managing Director, where she led work on such higher ed clients as University of Florida, Old Dominion University, Florida International University, Fordham University, Furman University, and DePauw University as well as consumer accounts like Outback Steakhouse and Aussie Grill (both Bloomin' Brands), ChenMed (Dedicated Senior Medical Centers), IMG Academy, among others. 
Some of Gardella's higher-ed branding and marketing work has earned awards from CASE National, CASE IV, and Higher-Ed Marketing.
Joanne Hvala is an adjunct professor at Baruch College, teaching Business Communications to international students. Earlier, she served as Senior Director for Communications at Columbia University School of Engineering from April 2016 to August 2019. Prior to joining Columbia University, Hvala held senior-level communications positions at New York University's Stern School of Business, Sony Corporation, Lockheed Martin, Loral Corporation, and General Electric.
Hvala graduated from Miami, with a BA in English. As a Rotary International Fellow, she studied art history at the Sorbonne after graduating, and while working at GE, earned her MBA in international marketing from Baruch College, City University of New York. She was selected as a Business Fellow in Japan by the Japan Society in 1984 and was awarded an internship at Sony's corporate headquarters in Tokyo.
She serves as secretary on the Board of The Baruch College Fund and is a member of the Board of Miami University's College of Creative Arts.
Andrea Johnson is a partner and booking agent with ICM Partners. Her clients include Straight No Chaser, The Piano Guys, 2CELLOS, and Jane Lynch.
Previously, she was head of the performing arts department at The Agency Group and a booking agent at classical music management firm Opus 3 Artists before that. She has a B.A. in Music from Miami University and a penchant for martinis and Max Mara.
Stephanie Jones is Director of Orchestras at Mason High School, where she founded the string program in 2002. Under her leadership, the program has grown to over 1,100 students in grades 6-12. Stephanie directs approximately 360 students in six different ensembles including the Symphony Orchestra, Philharmonic Orchestra, Concert Orchestras, and Freshmen Orchestras and serves as 7-12 Performing Arts Department Chair for the Mason City Schools.
Orchestras under Jone's direction have been invited to perform at the Ohio Music Education Association (OMEA) Professional Conference, the National Orchestra Cup, the American String Teachers Association (ASTA) National Orchestra Festival, and the Capital Orchestra Festival and have consistently received superior ratings, honors, and high accolades at state and national events. They have also collaborated with numerous ensembles and artists including the Cincinnati Symphony Orchestra, Cincinnati Chamber Orchestra, National Symphony Orchestra, Cleveland Orchestra, Barrage, Christian Howes, Section Quartet, and Time for Three.
Jones was the recipient of the School Teacher of the Year in 2015 by the Ohio String Teachers Association. She was designated a Master Teacher by the Ohio Department of Education in 2011 and was nominated for the Ohio Department of Education Ohio Teacher of the Year in 2004.
Jones received Bachelor of Music in Music Education and Bachelor of Music in Cello Performance degrees from Miami University in 1998, and she earned the Master of Music in Conducting from Messiah College in 2012. She is married to Dr. Brandon Jones (MU '98), associate professor of music at Wittenberg University. They reside in Mason, Ohio with their daughters Cecilia and Alaina.
Jack Keegan officially retired after 44 year at Miami but continues to contribute to Miami in many ways. In addition to his participation on the CCA Advisory Board, he is on the Performing Arts Series Advisory Board where he chairs the Annual Performing Arts Wine Tasting Gala and Benefit. Recently, he has hosted many virtual wine tastings for the Miami Alumni Association, which have been joined by hundreds of alums from across the country. 
Keegan was persuaded out of retirement to return to teach Botany 244 (aka the Wines Class), arguably the most popular class at Miami. He has taught literally thousands of Miamians through the decades.
Keegan has earned the title of International Bordeaux Expert multiple times, and is involved in several other professional associations in his fields of enology and botany. A passionate supporter of the arts, he sang in the Miami Glee Club for many years, and has been a member of the Performing Arts Series Advisory Board for more than two decades. He recently sponsored the Cincinnati Symphony Orchestra's return to Hall Auditorium and rising star Damien Sneed's performance of We Shall Overcome, a multi-genre tribute to the spirit of Martin Luther King, Jr.
Daniel Levy is a composer of original music for theater including vocal and instrumental scores for more than 40 NYC and regional productions with HERE Arts Center, Red Bull Theater, BAX, New Dramatists, Cucaracha, the York Theater, Shakespeare & Co., Orlando Shakespeare Festival, Imagination Stage, Manhattan Ensemble Theater, La MaMa, Dance Theater Workshop, Juilliard, and Fordham University Lincoln Center.
His opera, "The Singing," won the Richard Rodgers' Development Award in 1999. Full-length music-theater work includes "Laughing Pictures – A Hollywood Odyssey," "Cinderella" (off-B'way), "Jungle Book" (40+ productions), and "Martian Chronicles."
Artist residencies include the Hermitage Artist's Retreat and two years as a HARP Artist-in-Residence at HERE Arts Center NYC.

As a performer, Levy is a guitarist with the Doc Wallace Trio and bassist for Falu's Hindustani-American project. As a teaching artist and consultant, his unique creative perspective and musical insight have energized workshops, classes, and new curriculum in New York City since 1988, where he works in association with Lincoln Center Education, 92nd Street Y Educational Outreach, Carnegie Hall's Weill Music Institute (he has led the Musical Connections program at Sing Sing for five years), Symphony Space, New Jersey Performing Arts Center, Musicians for Harmony, Young Audiences New York, Little Orchestra Society and the Park Avenue Armory. Daniel is the curricula author of Carnegie Hall's Musical Explorers and LinkUp! (Currently used by 70 orchestras worldwide).

Levy holds a bachelor's degree from Miami University in Music Composition and a master's degree from NYU/Tisch in Musical Theater Writing. He is Writer Member of ASCAP and the Dramatists Guild.
Austin Mace is the founder and Chief Operating Officer of Subvrsive (subvrsive.com), an award-winning immersive technology studio based in Austin, Texas. Using technologies like augmented and virtual reality, Subvrsive is a trusted innovation partner for some of the world's biggest companies such as Google, Amazon, Adobe, Ford, Walmart, P&G, and more.
Within months of founding Subvrsive, Mace led the team to its first Emmy nomination for their work with Showtime in capturing the first-ever boxing match to be released in its entirety in VR.
In 2018, he co-founded the Hoosier Heartland Trolley Company (hoosiertrolley.org), a preservation nonprofit dedicated to preserving, restoring, maintaining, and interpreting railroad artifacts of significance relevant to the state of Indiana.
While attending Miami, Mace created one of the world's first open-source, 360° virtual-reality cameras as a senior capstone project. Austin earned his undergraduate degree in Interactive Media Studies from Miami University in 2015 and is a recipient of Miami's 18 of the Last 9 alumni award.
Dan Mazzarini began his career working with Kramer Design Group in New York City. Trained in branding and interior design, he quickly made lead designer on the global re-launch of the Michael Kors brand, a $30 million project that saw his designs implemented in over 2,000 locations in the U.S. and abroad.
At 24, he was appointed Design Director and increased the interiors and branding business by more than 300 percent. With Kramer, he directed projects for clients such as Calvin Klein, John Varvatos, Shiseido, Movado, Narciso Rodriguez, Waterworks and Nautica.

In 2006, Mazzarini was tapped by Ralph Lauren to join its renowned store design team. During his 6 years as Director of Decorative for Polo Store Development, he helped develop the diverse range of aesthetics of the entire Ralph Lauren family of brands. He designed and installed over 150 Ralph Lauren flagship stores in more than 16 countries, amounting to over $50 million of decorative sourcing and purchasing.

With BHDM, Mazzarini's role is that of interpreter, narrator, curator, and manager. With a keen skill to intuit the essence of a client, he conjures up a unique story to create a design with both familiarity and the unexpected concurrently. Mazzarini manages many trades and projects simultaneously, always with a focus on the brand essence of the customer. His extensive world travel is reflected in the design inspiration, artisans, resources, and found objects that make BHDM's project solutions as unique as each client. He graduated with a BFA in Interior Design from Miami University in 2003.
Saket Mehta heads up advertising strategy, planning, and operations at goPuff (gopuff.com), which is on a mission to be the world's most convenient retailer.
Prior to this, Mehta was an early employee at TubeMogul, a leading software company for brand advertising where he spearheaded a variety of sales, strategy, and operations roles as the company scaled from 75 to 900 people, went public, and eventually acquired by Adobe.
Outside of operations, he is an avid angel investor alongside being an LP in M13 Ventures, Arcadian Capital, and other funds. He also is an adjunct professor for a variety of Miami undergraduate and MBA marketing courses.
Suzanne Modica is a co-founder of Modica Carr Art Advisory and specializes in serving collectors of post-War and Contemporary art.
Previous to Modica Carr Art Advisory, she spent thirteen years at Thea Westreich Art Advisory Services, rising to the level of Partner in 2012.
Modica currently works with clients on all aspects of their collections, and oversees special projects for the firm, from publishing to architectural projects as well as private and public exhibitions, including the Stonescape property in Napa Valley.
She received a dual BA in History and the History of Art and Architecture at Miami University. She later studied at Tulane University in the MA Art History program and is pleased to have served on Miami University's College of Creative Arts Advisory Board since its inception.
Jennifer Niccol lives in Newport Beach, California, and loves supporting the arts and and arts education in all its forms.
She volunteers at The Segerstrom Center for the Arts at Studio D: Arts School for All Abilities, a program that offers classes to children and young adults ages 4-22 with physical and cognitive disabilities.

Niccol graduated in 1997 from Miami University with degrees in both English and Secondary Education. She was an avid member and president of Dance Theatre and a participant in Dance Repertory.
After graduating, Jennifer worked at Summit Country Day School in Cincinnati as the head of the Drama Department and directed their plays and musicals. She is raising three children and is thrilled that they are now involved in the arts.
Throughout his remarkable career, Jinbae Park has succeeded in various vocations including interior designer, educator, author, and restaurateur. His endeavors have carried him to many countries, including Japan, Korea, China, Greece, Egypt, Jordan, and India, as well as to most major cities in Asia, Europe, and North America.
Currently residing in New York City, Park teaches aspiring designers as a professor of Interior Design at FIT. In addition to his teaching career, Park has continued his occupation as an independent interior designer and a restaurateur. Park has produced numerous sophisticated projects, most notably Le Club de Vin, Min's Club, Verrazzano, and Silo Café.

In addition to his design work, Park has authored multiple books on design. One Thousand Breakfasts, New York Idea, Design and Film, Design and Signature of the Seventh Star, and Design Power Play are among his most revealing published works.
He has been a frequent contributor to the principal design periodicals and magazines including "Chosun Ilbo," "Munhwa Daily Newspaper," "Maeil Business Newspaper," and "Monthly Design."
Park owned Frame gourmet eatery and Goggan restaurant in New York City, and he is now a consultant to business in the field of design, marketing, and hospitality management.
His academic accomplishments include a BA in Economics from Yonsei University (Seoul, Korea), MS in Interior Design from Pratt Institute, and a doctoral degree in Architecture from Yonsei University.
Margaret Peot is an artist, writer and costume painter. Her book Inkblot: Drip, Splat and Squish Your Way to Creativity (Boyds Mills, 2011) was awarded a Eureka! Silver Medal for non-fiction children's books. She is also the author of The Successful Artist's Career Guide (F&W, 2012), Alternative Art Journals (F&W, 2012), and Make Your Mark (Chronicle Books, 2004), which was voted one of Library Journal's best how-to books of 2004, Stencil Craft (F&W, 2015) and an early-reader picture book, Crow Made a Friend (Holiday House, 2015).

An avid believer that art making can be for everyone, Peot has presented art workshops for cancer survivors, elders, children, parent and teen groups, writers, nurses and caregivers, The Creative Center at University Settlement's Creative Aging conferences, and their Artist-in-Residence Training program, EngAGE Utah, Gilda's Club, The Huntsman Cancer Institute, Operation Exodus in NYC, and Miami University's own Scripps center with Dr. Like Lokon, and Opening Minds Through Art.

Peot has painted costumes at Parsons-Meares, LTD, for more than twenty years. Projects include Broadway productions such as "Aladdin," "The Lion King," "Wicked," "Turn Off the Dark," "Will Rogers Follies," "Shrek the Musical," "Phantom of the Opera," "Mary Poppins," and many others. Dance productions include "ABT," "Joffrey Ballet," "Pilobolus," "Feld Ballet," "Nevada Ballet," and she worked on the film production of "Bram Stoker's Dracula." Other credits include circuses, arena shows, and ice shows.
She taught costume painting for ten years at NYU's Tisch School of the Arts, and taught costume painting and presented lectures on making a living as an artist at UNC, BYU, The Self Employment in the Arts 2013 conference in Chicago, at FIT, Miami University, and USITT-SE in Athens, GA.
Peot is a member of USA 829. She graduated in 1986 with a BFA from Miami University, with an emphasis in painting and fiber arts.
Robert Siegel is the owner of Robert Siegel Handmade, a design and fabrication studio focused on limited edition, custom, and small batch porcelain production. Based in Los Angeles, California, he and his team create one-of-a-kind objects for the table and home, crafted from the highest-quality, locally-sourced porcelain.

After graduating with a BFA in Ceramics from Miami University, Siegel traveled to "the birthplace of fine porcelain" Jingdezhen, China. Here, he immersively studied the craft of ancient Chinese porcelain making. After three trips, and spending nearly a year living and working in China, he opened his first studio in Philadelphia, before relocating to LA in 2010.
Alfred Steiner, a Cincinnati native, earned a Bachelor of Science in Mathematics and a Bachelor of Arts in Philosophy (both 1995) at Miami University in Oxford, OH, before attending Harvard Law School where he received his Juris Doctor in 1998.
He has lived and worked in New York City since 2000 where he practices copyright and trademark law and writes and lectures on the intersection of law and art.
As a visual artist, Steiner exhibited in group shows at galleries including The New School (New York, NY), The Drawing Center (New York, NY), Guerrero Gallery (San Francisco, CA), Gildar Gallery (Denver, CO), and in solo shows at Gallery Poulsen (Copenhagen, Denmark), 101/Exhibit (Los Angeles, CA), and Joshua Liner Gallery (New York, NY).
His work, Into the Void (2015), is part of a larger body of work in which Steiner uses graphically simplified forms (like logos and cartoon characters) as if they were Rorschach blots, freely associating objects to replace the underlying parts of each form.
Kelly Stelbasky is the SVP for Global Touring at AEG Presents in Beverly Hills, CA. She was the VP of Touring for LiveNation Concerts where she booked and operated stadium, arena, and amphitheater concert tours in North America.
Her expertise includes business planning and development, deal negotiation, yield management, operations, and team management. Over the course of her career, she has worked with a variety of artists including Dave Matthews Band, Phish, John Mayer, Zac Brown Band, Twenty One Pilots, Kid Rock, Kings of Leon, and Dead & Company.

In 2018 the Billboard Live Music Awards honored Stelbasky with the Chip Hooper Award, an award for a young rising star working as an executive in artist representation, management, or concert promotion. This award was especially meaningful to her because prior to joining Live Nation in 2010, she worked alongside Chip, the Worldwide Head of Music, at Paradigm Talent Agency.

Stelbasky graduated from Miami University in 2004 with a B.S. in Business (Marketing) and a minor in Entrepreneurship. While at Miami, the community honored her with the "2003 Oxford Entrepreneur of the Year" award for the concert promotion and production business she started in the Red Hawk Hatchery business incubator. This, in addition to work experience with the MU Performing Arts Series, led to the start of her professional career at William Morris Endeavor in New York City.

In 2016 she completed her MBA from UCLA Anderson School of Management. A proud Midwestern transplant, she currently lives in Glendale with her husband Gerry and her wine collection.
A native Ohioan, Duan Tran began his architectural education with an undergraduate degree from Miami, Following that, he earned graduate degrees in both Architecture and Historic Preservation from the University of Southern California.
He began his professional career working for several distinguished firms in both Ohio and Washington, D.C. He joined KAA Design in 2000 and was made partner in 2017.

Tran extends his leadership in both management and design. His focus on several firm-wide initiatives related to its organizational growth, business development, and long-term strategic planning continues to influence the firm's ability to leverage its 30-year history with the nimbleness required to not only evolve, but maintain its position on the frontlines of an everchanging marketplace and clientele. At the same time, he maintains a strong presence in leading the design on several high-profile projects for many notable clients.
With an artistic sensibility rooted in modern composition and form, Tran enjoys the opportunity to explore the intersections of his sensibilities in collaboration with engaged and passionate clients through the firm's design process, often culminating in beautifully tailored and distinctive homes, many of which have been recognized by the AIA, as well as featured in several international, national, and regional shelter publications including "Architectural Digest" and "Luxe."

Tran is a longtime member of the American Institute of Architects (AIA). He is a licensed architect in Nevada and Hawaii, and he is certified by the National Council of Architectural Registration Boards (NCARB). He is a member of the University of Southern California's Architectural Guild, LA Conservancy, and the prestigious Leaders of Design Council. He currently serves on both the Exhibition Committee and Board of Directors for the A+D Museum in Los Angeles.
Outside of his professional roles, Tran enjoys family life with his wife and keeping up with their three daughters in Culver City.
Ken Todd is a senior media and entertainment executive. He is a five-time Emmy nominee with a passion for content. He has worked at Showtime Networks Inc. in various roles since 1997, and prior to this, he was a senior consultant at Accenture in Cincinnati, Ohio.
Ken graduated in 1991 from Miami University with a BA in Economics and a BA in International Studies. He went on to earn his MBA from the University of Michigan Stephen M. Ross School of Business in marketing and corporate strategy.

While at Miami, Ken was a member of the marching band, Phi Beta Kappa, Honors Program, The Miami University Student Foundation (MUSF). He served as the finance chair for AIESEC and on the Campus Activities Council.

As an alumnus, he served on the MUAA Board of Directors from 2013-2018 as a member, vice president, president-elect, and president. He also returned to Miami as a guest speaker in the College of Creative Arts, Interactive Media Studies, and Media, Journalism, & Film.

Ken is a member of the Television Academy and has served on the Interactive Media Peer Group Executive Committee, where was co-chair for the Interactive Emmys and the New York Regional Group. From 2010 to 2014, he was a mentor with Big Brothers Big Sisters of NYC.
Betsy Zilch  began her career working at Kirshenbaum Bond & Senecal's social media agency, Attention Global, in New York City. As a trained graphic designer with a passion for marketing, she took to the agency world in search of a balance between marketing & design. She quickly settled into a strategy role where she worked on developing social strategies for top brands like Moet & Chandon, Lincoln Financial Group, and First Republic Bank. After 2 years of building her portfolio, she left the agency world to work on the client side.
In spring of 2018, Betsy joined American Express as a Senior Analyst in Global Marketing for their B2B business unit. She and her team worked on implementing the process of "Agile Marketing" to the organization to get communications out quickly while testing rapidly. In the summer of 2019, Betsy transitioned to a new role as a Manager of Product Marketing where she works on the end-to-end marketing plan for American Express's proprietary installment loan product, Pay It Plan It.
On the side, Betsy designs paper goods and wedding stationery. Currently, her close friends and family are her primary clients, but she plans to launch to the larger public in 2020.
Betsy graduated with a BFA in Graphic Design and a minor in Marketing from Miami in 2016.
Emeriti Advisory Board Members
Thank you to the following people who have completed their terms as active Board members. Their leadership contributed significantly to the College of Creative Arts and has laid a strong foundation for the success of our students.
Adam Belcuore is the Associate Producer and Director of Casting for Chicago's Tony Award winning Goodman Theatre. For over eleven seasons, he has worked with some of the nation's top theatre directors casting and producing a variety of projects including classics, new work, and musicals. Casting highlights include Mary Zimmerman's production of Disney's "The Jungle Book," Robert Falls' productions of Arthur Miller's "Finishing The Picture," "King Lear" starring Stacy Keach, "The Iceman Cometh," starring Nathan Lane and Brian Dennehy, and many more. He is a proud member of the Casting Society of America (CSA).
As a director, Adam assisted Harold Prince on Carol Burnett and Carrie Hamilton's play "Hollywood Arms" and subsequently received the first SDCF Mike Ockrent Fellowship, where he again assisted Mr. Prince on Steven Sondheim's musical "Bounce." Adam is also a founding member (along with Miami Alums Courtney Shaughnessy, Lauren Pesca, and Tracie Louise Sellers) of Serendipity Theatre Collective and served as their Artistic Director until 2005. During his tenure, he created 2nd Story, the hybrid storytelling, wine, and music event that is now the company's namesake and primary focus. He currently serves on 2nd Story's advisory board.
His STC directing credits include "365 days/365 plays" by Suzan Lori Parks, "Delores Dogan" by Courtney Shaughnessy, "Alcatraz" by Al Letizia, and "Travelogue" by Zac Richardson.
He is an artistic associate with Collaboraction, where he directed Jonathan Jacobs' "Go!" and Jose Rivera's "Yellow" within their Sketchbook Festival, and sits on the Artistic Council for Chicago Children's Theatre. He graduated from Miami with a Bachelor of Fine Arts in Theatre in 1996.
Rick Goodstein earned a bachelor's degree from Miami University of Ohio and his master's degree from Arizona State, both in music education. He has a Ph.D. in music education and conducting from Arizona State University.
In 1982, Goodstein came to Clemson to work with the University's performance bands. At Clemson University, he was chairman of the performing arts department for 12 years, became interim dean of the College of Architecture, Arts and Humanities in 2010, and was appointed dean in 2011.
Lindsay Hollister graduated with a B.F.A in Theatre Performance from Miami University. She then moved to Los Angeles to pursue a career in film and television. Almost a year later, she was cast as Christine Banks in Fox's hit show "Boston Public" and was submitted for Emmy consideration in the category of Outstanding Guest Star. This led to numerous other guest appearances on such shows as "ER," "Strong Medicine," "Any Day Now," "Popular," and Susan Adamson on NBC's popular daytime series "Days of Our Lives."
Lindsay has also completed work in over thirteen films, most notably her role opposite Steve Carell and Anne Hathaway in "Get Smart," as Max's dance partner, a now iconic dance scene. Lindsay can be found in "Pee Wee's Big Holiday" produced by comedy legend Judd Apatow.
In addition, Lindsay has written several feature films, TV shows, and created/wrote/starred in two seasons of her own web series "Breaking Fat." She also adapted the comedic version of the popular film "BloodRayne" called "Blubberella," and played the title character (produced and directed by the controversial German filmmaker, Uwe Boll).
Lindsay and her husband Matt live in Los Angeles, where they founded and run the popular bakery The Pie Hole Los Angeles. They have locations in Downtown LA, Pasadena, Hollywood, and Orange County. The Pie Hole has been featured on the Cooking Channel show "Unique Eats," ranked in Conde Nast
Traveler
as having one of the 12 best pies in America, and Virgin Atlantic exposes it as being one of the best 20 secret restaurants in Los Angeles. Due to the business' overwhelming success, additional shops were opened in LA, Tokyo, and Qatar.
Leslie B. Jones graduated from Miami University in 2008 with a Bachelor of Arts in the History of Art and Architecture, and a minor in Arts Management.
Leslie is currently the Director of Museum Affairs and Chief Curator at The Preservation Society of Newport County in Newport, RI, where she is responsible for the interpretation and preservation of eleven, historic 18th-, 19th-, and 20th-century properties along with an 88,000-piece Permanent Collection of fine and decorative arts.
She manages and administers all exhibitions and educational programs, promoting and highlighting American achievement in architecture, decorative arts, and landscape design from the Colonial era to the Gilded Age.
Jones previously served as the Vice President of Museum Affairs and Curator of Decorative Arts at Cheekwood Estate & Gardens in Nashville, TN, and prior to this, she was the Curator and Director of Historical Resources & Programming for the White House Historical Association in Washington, DC.
She has a Master of Arts in the History of Decorative Arts from the Smithsonian and George Washington University Corcoran School of the Arts and Design, and a Master Certification in the Appraisal Studies of Fine and Decorative Arts from New York University.
Nikki Martinkovic is creative director and owner of the Nikki Martinkovic Design Studio. She specializes in unique, elevated, trend-focused textile print designs for apparel, home, stationery and consumer products.
Nikki's passion for a career in creative design grew as she earned a degree in interior design and entrepreneurship from Miami University and studied abroad at the London College of Fashion. She then interned as a textile designer at an NYC start-up fashion company, traveling to India to broaden her textile expertise.
She relocated to NYC in 2009 and, soon after, landed a job at Alice + Olivia where she worked in various areas of design and development including print, embellishment, apparel, graphics and e-commerce. In 2012, Nikki joined the Milly design team focusing on apparel, print, and graphic design. This experience expanded her interest in textiles and enriched her eye for color.
Combining her motivation and persistence, along with her dream of venturing out on her own, she founded the Nikki Martinkovic Design Studio in 2015.
Brent McCreary is currently the Associate Company Manager on the Tony-winning Broadway musical "Kinky Boots."
He was previously the Assistant Company Manager of "If/Then" (starring Idina Menzel), "Peter and the Starcatcher" (Broadway and Off-Broadway), and "Sunday in the Park with George" (2008 revival) as well as a General Management Associate for "Wicked" (1st & 2nd National Tours), "Bring It On: The Musical," "Sister Act," and "Traces."
Brent holds a Bachelor of Science in Business and a minor in Arts Management from Miami University.
Marilyn S. Miller began her career as a Director, Lighting Designer, and Production Stage Manager in the early days of off-Broadway.
She has spent her producing and general management career in New York in commercial on-and-off Broadway theatre including "NINE" (Tony Award Best Musical), "Wind in the Willows," "Cloud Nine," "A Couple White Chicks Sitting Around Talking" among many others.
Her nonprofit company experience includes the Phoenix Theatre, APA Repertory Company, The New Phoenix Repertory Company, and The Mirror Repertory Co.
She has served as a consultant for touring companies, theatres, universities, and novice producers, and as a lecturer in management at various universities including Miami University, Boston University, Louisiana State, New York University, and The Wharton School.
She is a Tony voter, and a member of the Broadway League and the Association of Theatrical Press Agents and Managers. She holds an A.B. in Theatre from Miami University, and an M.F.A. in Directing from Boston University.
The most memorable and fun production of her career was the smash hit revival of Mary Chase's "Harvey" with the brilliant actors—and terrific people—James Stewart and Helen Hayes. For more information, contact weilermiller@earthlink.net. 
Chris Milligan serves as managing director for Cincinnati Opera, having joined the company in 1997 as marketing director. In addition to his responsibilities leading the Opera's administration, marketing, and outreach initiatives, Chris is a frequent contributing writer to Cincinnati Opera publications and has served as a featured speaker for the company and for several regional arts organizations.
Under his leadership, Cincinnati Opera has created several innovative outreach programs including Opera Raps, Opera Goes to Church, and Opera Idol. He is currently at work on a new concept for audience-building called The Opera Express.
He is a graduate of Miami University, where he recently served as visiting faculty for the College of Creative Arts.
From 1991 to 1997 he was with The Muse Machine, one of the nation's premier arts education institutions. As director of The Muse Machine's teacher programs, he created arts-education workshops and seminars for elementary and secondary educators on a wide range of topics.
In 2008, Chris was named Marketer of the Year by the Cincinnati Chapter of the American Marketing Association. He is an active alumnus of Leadership Cincinnati.
Keenan Pridmore heads up the Creative Studio team at Facebook whose mission is to develop original brand content that delights people and drives clients' business. He has also pioneered the newly announced Anthology program, partnering with some of the world's top creators to build content for feeds.
Keenan holds 9 patents for the work he's done at Facebook for brands like Budweiser, State Farm, Unilever, McDonald's, Target, and more.
Before joining Facebook four years ago, Keenan worked as a Creative Director at Leo Burnett developing work for brands including Kellogg's, Nintendo, Hallmark, Norton and McDonald's.
Earl Reeder is a 1976 Miami graduate with a B.A. in Environmental Design. He also earned a B.A. in Business Administration from Kent State University and a Master of Architecture from the University of Michigan.
Earl is the owner of Earl Reeder Associates, an award-winning commercial and residential architecture firm in Dayton. Founded in 1987, the firm's experience includes a wide array of unique projects throughout the Dayton and Cincinnati region. Some of the firm's well-known public projects include the Cox Arboretum Education Campus, the Wright Dunbar Gateway, and the Wegerzyn Children's Garden.
Earl's family has been deeply involved in the development of the Miami and Dayton communities. His grandfather, Earl L. Reeder, was member of Miami's class of 1904. He was a letterman in football, baseball and track and was also a member of Sigma Chi. Founder and president of the Dayton Coca-Cola Bottling Company, Mr. Reeder was also very active in civic work, including as president of the Miami University Alumni Association and a member of the Board of Trustees. His wife, Earl's grandmother, Thelma Reeder, was a member of Miami's class of 1925. She served on Miami's Alumni Association Board of Directors for six years, the President's Advisory Council for Development, the Art Museum Committee and several scholarship committees. In 1964, she received the Bishop Medal for her dedication to the university.

Earl is currently serving as the Chair of the newly established advisory board for the College of Creative Arts. He has also served as a member of The For Love and Honor Campaign's School of Fine Arts Committee. He serves on the Samaritan Health Foundation's Board of Trustees, the Paul Harris Fellowship with Dayton Rotary, as a Board Member of the Dayton Visual Arts Center, and as a member of the Architecture Scholarship Committee for the Dayton Chapter of the American Institute of Architects. Previously, Earl served on the Board of Directors of Mike-sells Potato Chip Company and the Dayton Coca-Cola Bottling Company. Earl resides in Dayton, Ohio.
Neal Stimler takes an interdisciplinary approach to humanistic praxis in the cultural sector informed by art history, digital technology, and museum studies.
Stimler is currently a Senior Advisor and Business Development Specialist with the Balboa Park Online Collaborative. In this role, he advises a range of clients to strategize programming, digital operations for exhibitions and media partnerships for nonprofit institutions and technology initiatives that connect audiences to art, culture and science.
Stimler engages new consulting clients and supports established client relationships with Balboa Park Online Collaborative. His clients include leading national and internal organizations such as The Cleveland Museum of Art and Microsoft Libraries and Museums.
Stimler is a 2019-2020 fellow at the Engelberg Center Innovation Law and Policy at New York University working on 3D imaging digitization methods and open access policy for cultural heritage institutions. He is on the board of the Capital Experience Lab (CapXLab) in Washington, D.C., an educational institution providing a new approach to experience-based learning by immersing students in DC's museums, cultural spaces, and research institutions. He was the inaugural Head of Public Engagement at Auckland Art Gallery Toi o Tāmaki.
Neal Stimler had a career over a decade at The Metropolitan Museum of Art in successive positions. He was a Provost's Student Academic Achievement Award winner and graduated with honors from Miami University with a Bachelor of Arts in the History of Art and Architecture and an Arts Management Minor.
Nick Stimler utilizes project management and customer experience skills to help businesses review fulfillment, remove obstacles, and reach goals.
Stimler served as Associate Artistic Director of the Palace Theatre for the Performing Arts in Stamford, CT and Literary and Casting Director of Ford's Theatre Society in Washington, D.C. He is a former Associate Member of the National Alliance for Musical Theatre and a former Deaf West Theatre Advisory Board Member.
Stimler worked with Broadway Director and Choreographer Jeff Calhoun on Disney's "Newsies!," Disney's "High School Musical: On Stage," the 1st National Tour of Dolly Parton's "9 to 5: The Musical," and other notable productions.
He is grateful for the support and career development opportunities given to him by fellow CCA alumni: Manny Kladitis (NIKO Companies), Adam Belcuore (The Goodman Theatre), and Marilyn Miller (Executive Producer/General Manager).
Stimler graduated cum laude with Departmental Honors from Miami University's College of Creative Arts with a Bachelor of Arts in Theatre and an Arts Management Minor. He was a three-time recipient of the Homer and Henrietta Abegglen Theatre Scholarship. For more information, visit his website at www.nickstimler.com.
Todd Stoll has spent over 25 years as an educator, performer and leading advocate for jazz. A graduate of Miami University (BM Music Education) and the University of Cincinnati College Conservatory of Music (MM trumpet), Mr. Stoll has taught at all levels of music education from elementary through collegiate including a decade as curriculum coordinator for Westerville City Schools in central Ohio.
For twenty years, he was the founding director of the Columbus Youth Jazz Orchestra, a community-based ensemble, that received both regional and national accolades. Under his direction, the CYJO released six CDs, was an Essentially Ellington Finalist and participated in multiple international tours to both Europe and South America.
As a leader in the music education community, he served as Ohio president of the International Association of Jazz Educators, the inaugural chair of jazz events for the Ohio Music Education Association, and on various national level committees.
His work as a curriculum coordinator helped bring jazz to the forefront of many district and, later, state music curriculums. In addition, he worked as an orchestra contractor for Broadway Across America, and led a popular Columbus, Ohio-based big band, "Jazz 2 Go", and as a trumpeter, performed with a wide variety of national acts across multiple genres from chamber music to pop.
In fall of 2011, Mr. Stoll accepted the position as Vice President of Education for Jazz at Lincoln Center in New York City where he oversees programs that touch more than 100,000 people as young as 8 months thru the elderly. His leadership at JALC has revived the institution's commitment to the underserved while embracing 21st-century technology as a means for greater access to the music.
In 2015 the education department at JALC produced over 2800 individual events both in its home at Frederick P. Rose Hall and throughout the US. Through their innovative Essentially Ellington High School jazz band program, they have distributed over 165,000 previously unavailable Duke Ellington and other seminal arrangers' scores to high schools and are on track for distributing nearly 25,000 scores in 2015.
Jan Wieringa is an award-winning Los Angeles-based producer with vast experience and contacts in all areas of film and commercial production and post-production. She has produced and executive produced feature films (including 3D), documentaries, commercials, IMAX films, and several web series.
She has extensive experience with story development, book publishing, and building entertainment brands from concept to distribution across virtually all media.
Jan has managed celebrity talent, directors, and writers. In addition, she has collaborated with corporate sponsors, boards of directors and clients of all types of projects ranging from $50,000 to $20 million.
College of Creative Arts
The arts at Miami University didn't evolve on a whim—they were challenged, inspired, modernized, and made more relevant by each new generation of artists. Welcome to the College of Creative Arts, with degree programs that range from the classical to the contemporary.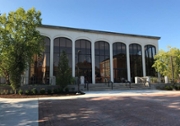 Interdisciplinary Programs