Digital Innovation: San Francisco and Cincinnati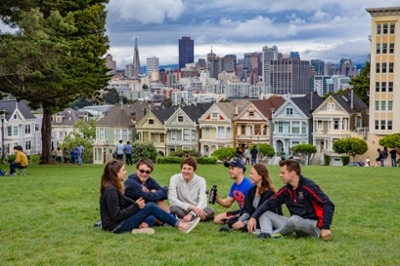 Apply Now!
Offered by: Miami Faculty Glenn Platt. Contact Catherine Couretas for program details.
Eligibility: Open to all majors
These programs are an opportunity for students to get real-world experience during their time at Miami while also receiving class credit. During the program, students will spend four days a week at an internship, one day a week visiting local startups and companies, continued networking with alumni and business leaders, and also complete a unique client-focused senior capstone project. Read more »
Program Dates: Every Fall and Spring Semester
Locations:
San Francisco, CA
Cincinnati, OH
Credits: 16
Courses:
IMS 340 (6) Internship
IMS 440 (4) Interactive Media Studies Practicum
IMS 390C (3) Special Topics in Interactive Media Studies
IMS 377 (3) Independent Study
Prerequisites:
IMS 418 or IMS 419
ESP 201
An approved judicial review and a minimum 2.25 GPA.
Application Deadline: Variable; review the Digital Innovation Application Process »