The 1970's: An Eclectic Art Invasion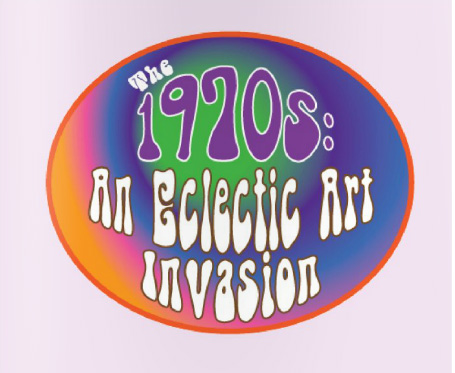 This exhibition is the final project of the Spring 2012 Senior Capstone seminar developed by Professor Pepper Stetler for the Art and Architecture History major at Miami University.
With the guidance of Dr. Stetler and Curator of Exhibitions Jason Shaiman, at the Miami University Art Museum, students worked collaboratively and individually through all of the necessary stages of the curatorial process, from selecting artworks from the 1970s in the museum's collection to writing associated texts and designing the exhibition logo and layout. Active classroom discussions based on texts by numerous scholars of the period provided the essential foundation for the development of this show.
Additionally, each student was requited to conduct research on the work of several artists of the 1970s, including those chosen for this exhibition. The results of individual research were presented in class and in term papers written on the works of art displayed.
ART 498: History and Methods in Art and Architectural History
Dr. Pepper Stetler, Professor
Capstone participants:
Greg Ahrns
Caroline Farris
Regina Garcia
Emma Gregory
Brooke Hess
Chloe Hines
Kara Isabella
Alyssa Johansen
Heather Kenton
Sydney Kreuzmann
Kelsey Novotny
Rachel Satterfield
Marian Wiesler