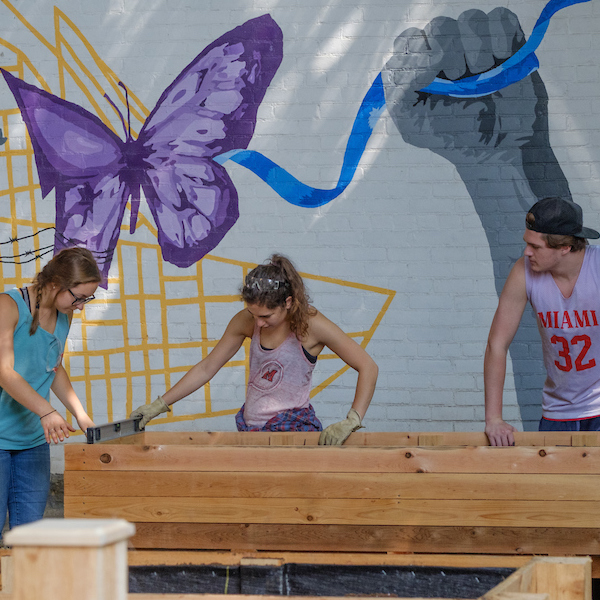 The American Institute of Architecture Students (AIAS) chapter at Miami University is an independent, nonprofit, student-run organization dedicated to advancing leadership, design, and service among architecture students. The AIAS aims to promote excellence in architectural education, training, and practice; to foster an appreciation of architecture and related disciplines; and to promote professional opportunities within the Alumni Hall community.
NOMA's (National Organization of Minority Architecture Students) chapter at Miami University, is to empower members to foster justice and equity in communities of color through outreach, community advocacy, professional development and design excellence.

Instagram:@nomas_miami
An IIDA Campus Center provides an environment for the mutual development and exchange of knowledge within the college or university among design students, educators, and professionals. We are a professional organization and work closely with the Cincinnati/Dayton IIDA Chapter filled with professionals in the industry. Participation in a campus center adds value to IIDA student membership as members are encouraged to plan and execute events related to interior design, participate in design competitions, and engage with their chapter. Activities include, but are not limited to: lunch & learns, group trips, portfolio reviews, visits to firms, networking with professionals and industry partners, and scholarship opportunities.


Alpha Rho Chi (APX) is the only national professional, co-ed fraternity for Architecture and the Allied Arts. Founded in 1914 at the University of Illinois and the University of Michigan, APX has expanded across the country and currently has 25 active chapters. APX focuses on academic excellence, professionalism, mentoring, networking, and lifelong friendship and brotherhood. 
 
The Isidorus Chapter, founded in 2011, is a student-run organization at Miami University. We have quickly grown to become one of the nation's largest chapters, and our members benefit from professional development, philanthropic outreach, design opportunities, and brotherhood.
The Student Advisory Council is a grouping of students charged with being the official channel for conversation between students and the faculty. Members of committee meet monthly with the Chair of Department to advise on ways in which the university can best support student learning at Miami. The committee also takes on key roles in the Department such as the organization of our two annual student exhibitions in December and May and supporting the Department's outreach to the profession by engaging with alumni and firms who can offer full time jobs, internships, give talks or engage in teaching in Alumni Hall.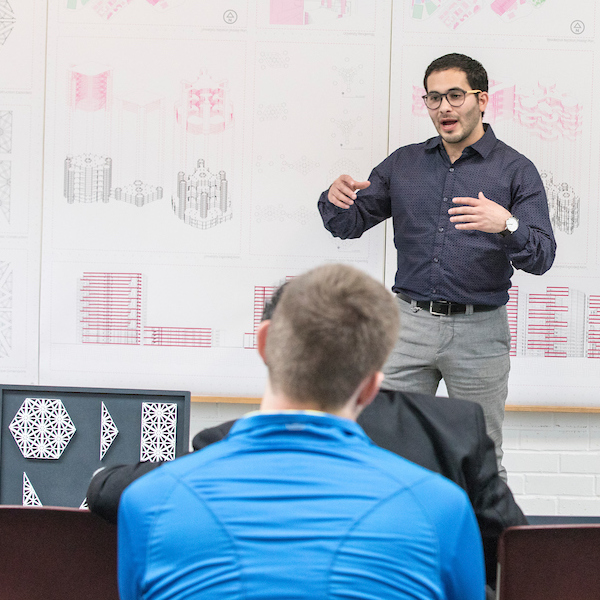 AIA is where the architecture and design communities come together to share knowledge, gain expertise, get connected, and stay involved. An AIA membership connects you to this global community of 94,000 professionals who share your passion for architecture, design, and the built environment. It also connects you to opportunities to mold the architecture profession, public policy, and practice.
NOMA, which thrives only when voluntary members contribute their time and resources, has as its mission the building of a strong national organization, strong chapters and strong members for the purpose of minimizing the effect of racism in our profession.

Strength in NOMA is built through unity in the cause that created the organization. Our impact is felt when our organization wrestles with the dilemmas that face this nation, particularly as they affect our profession. There is strength in numbers. By increasing the number of people in this organization, we add strength to the voice with which we can speak against apathy, bigotry, intolerance and ignorance; against abuse of the natural environment; and for the un-empowered, the marginalized and the disenfranchised.

By building a strong organization, we develop a showcase for the excellence and creativity which have been ignored for so long. Through our publications and conferences, we are able to inform the world that minority professionals have the talent and capabilities to perform in design and construction with any other group.

By building strong chapters of design professionals whose sensibilities and interests include promotion of urban communities, we are able to respond to the concerns that affect marginalized communities and people. Our goals are to increase the level of participation in the social, political and economic benefits afforded the citizens of this nation and to tear down the barriers that make full participation unattainable. Chapters give members a base from which to be involved in politics, to visit schools and reach out to children, to conduct community and civic forums and to responsibly practice in our professional capacities.


The International Interior Design Association (IIDA) is the Commercial Interior Design Association with a global reach. We support design professionals, industry affiliates, educators, students, firms and their clients through our network of 15,000+ members across 58 countries. We advocate for advancements in education, design excellence, legislation, leadership, accreditation, and community outreach to increase the value and understanding of Interior Design as a profession that enhances business value and positively impacts the health and well-being of people's lives every day.
ASID is the design industry's only association representing all sectors of design. Membership offers more than professional credibility. We are a connected community of peers, thought leaders, and luminaries.

Engage in educational and leadership opportunities spanning every design specialty and career stage. Grow in your career and understand the latest innovations in the industry. ASID offers the support you need to reach your full potential as a designer.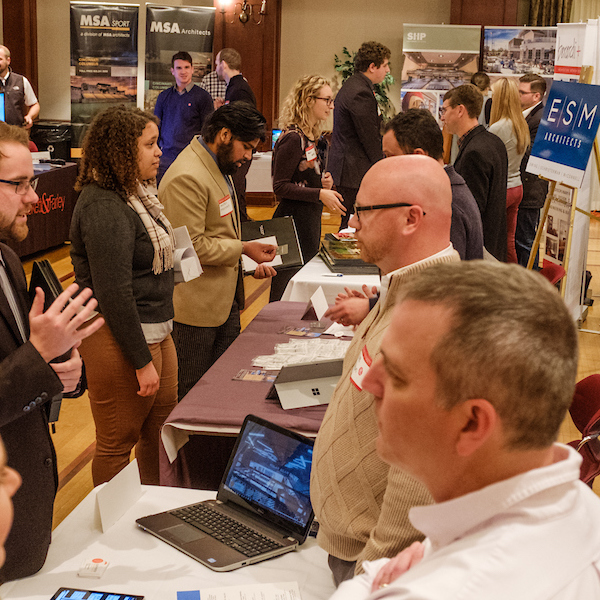 Contact Us
Department of Architecture and Interior Design
101 Alumni Hall
Oxford, OH 45056