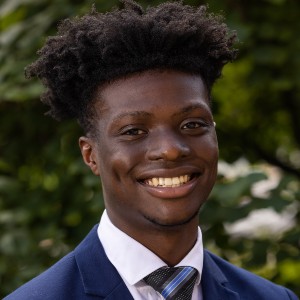 Michael Amoah
My name is Michael Amoah and I am a Computer Engineering major from Bronx, New York. I was born in the Gambia and came to the US when I was five years old. When I was younger I would constantly take things apart to understand how they worked, and then try to put them back together. Not only did this curiosity get me into trouble when I couldn't succeed in reconstructing what I took apart, but it also sparked my passion for problem-solving. In high school, I was fortunate enough to have been a part of a program that took my classmates and I, out of the classroom and exposed us to the various branches of engineering. It was there that I realized how the world of technology is constantly progressing and I wanted to be a part of the teams that are leading society towards a better future.
Since then my goal has been to create life-changing advancements to help those in need. I am looking to work in the semiconductor industry, for leading companies such as Intel, Samsung, Texas Instrument, and Nvidia. The semiconductor industry is responsible for most of the essential technology that we use such as most electronic devices, that allow us to communicate, compute, transport, interact, and offers many other applications.
I never imagined that I would end up at Miami University, getting the opportunity to further my studies and pursue my passions. I joined the Lockheed Martin Leadership Institute to learn how I can develop my personal, professional, and strategic thinking skills. I wanted to gain skills that could help me produce more value in society than the knowledge that we get from the average college course or university studies. I was also intrigued by the opportunity to work with a diverse group of minds. I am grateful to be a member of Cohort X and can't wait to see what this journey has in store for us. On campus I am an Evans Scholar, involved in the National Society for Black Engineers and the Louis Stokes Alliance for Minority Participation program.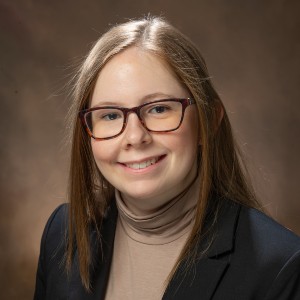 Catherine Avart
My name is Catherine Avart and I am from Oakton, Virginia, right outside Washington, D.C. I am majoring in Mechanical Engineering with the hopes of working towards eco-friendly living and sustainable technologies.
I was not certain about engineering until my senior year in high school when I was taking calculus and loved it. I was so intrigued by the problem solving and the new material that I decided to look at engineering and what that would mean for my future. Coming to Miami, I instantly knew that I would find what I was passionate about and allow myself to dive deeper into my studies. I was drawn to the Lockheed Martin Leadership Institute for many reasons, the main one being their call for preparing students for the real world. The soft skills that Lockheed focuses on are not taught in a standard classroom and will help prepare me for the future. With a timeline on the issue of climate change, I knew that I wanted to graduate as a strong individual who was ready to contribute in any way.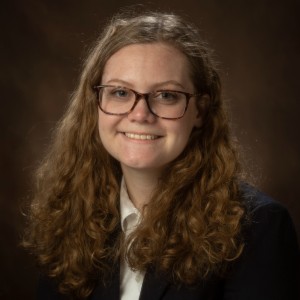 Elise Belanger
I'm a Mechanical Engineering and Engineering Physics student from Mason, Ohio. In elementary school, I dressed up as Neil Armstrong for a project about influential Ohioans because I loved space. As a kid, I admired his accomplishments in space exploration, but I have since grown to respect his humility and passion for teaching. Engineering and physics are both relevant to understanding the universe beyond Earth, and the combination provides answers to why phenomena occur and how to apply them in a useful manner. While I still love learning about space, I have also developed an interest in engineering design research and engineering education.
I was interested in the Lockheed Martin Leadership Institute because of its highly personal and nontraditional approach to teaching leadership. So far, I've learned a lot about myself and how to improve and grow as both a leader and a person. The Institute has provided resources and opportunities to apply and practice the skills that we discussed in class. I want to continue collaborating and learning from other members and cultivating skills needed for success in the workplace.
Outside of the Institute, I'm a member of Engineers Without Borders, Society of Women Engineers, and Theta Tau. I am currently a part of EWB's Rwanda Sanitation project, which focuses on improving the general waste system and latrines at a school. It has been incredibly rewarding to make progress towards solving global issues using my engineering skills. I am also a tutor at Rinella Learning Center, and it has been fulfilling to help students set and achieve their learning goals and feel successful.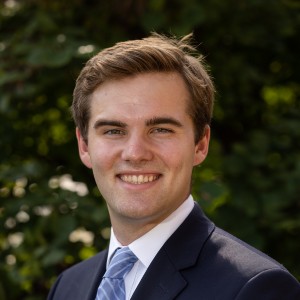 Charlie Clark
Hello! My name is Charlie Clark and I am a second year student at Miami University studying Mechanical Engineering. I grew up in Seattle, WA and moved to Thousand Oaks, CA in high school. I am a huge outdoor enthusiast and I will always want to go camping, backpacking, or even just hang out in a hammock.
I chose engineering because I am passionate about building things and problem solving. Growing up, I loved playing with Legos and anything I could take apart and put back together. I challenged myself to make my models and Lego projects better than the original when I put them back together. Problem solving excites me and encourages me to keep working, especially when I am in a group or team. I joined the Lockheed Martin Leadership Institute because I wanted to improve my group and teamwork capabilities in addition to improving my leadership skills. I have experience working and leading teams from my journey to Eagle Scout and other organizations, but I always see areas where I could improve those skills.
On campus, I am a campus tour guide, the president of the Outdoor Adventure Club, a member of Engineers Without Borders, and a member of the Lockheed Martin Leadership Institute. I am also frequently hanging around in a hammock around campus.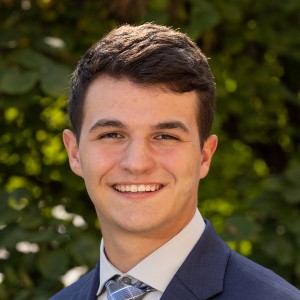 Brian Dlugos
I am a Mechanical Engineering major from the Cleveland, Ohio area. I have always had a strong desire to know how machines work. Early in high school, I came to the realization that all the old appliances and televisions I dismantled as a kid were leading me toward a career in engineering. The more I delved into STEM curriculum, the more I wanted to build, explore, and learn. I chose Mechanical Engineering because it combines elements of mathematics and physics that play to my academic strengths, but it also challenges me to be a creative problem-solver.
Although I am building technical and analytical skills in the classroom and lab, I believe it is important for me to have strong understanding of the business world because I will interface with co-workers with non-engineering backgrounds. Along with taking coursework in the business school, I am immersing myself in campus organizations that introduce me to professional business practices, while allowing me to develop an executive presence that will be critical for my success as an engineer.
The Lockheed Martin Leadership Institute's commitment to transformational leadership is perfect because it allows each cohort member to develop a plan for personal and professional growth in a collaborative environment. I am already learning so much about how strong leaders utilize their emotional intelligence to embrace change, think strategically, and motivate others. As Cohort X continues to grow into a cohesive group of leaders, it will be great to see how we influence each other and the College of Engineering and Computing.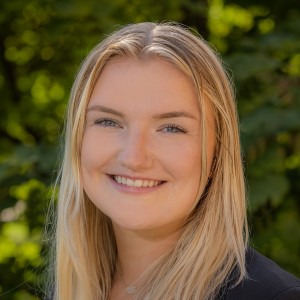 Hannah Duncan
I from Columbia, Maryland, a small suburb relatively between Baltimore and D.C. I graduated from Atholton High School in 2019 in the top 10% of my class and was lucky enough to be a member of the Varsity Volleyball team, where we were 2-time county champions, 3-time regional champions, and 2-time state champions. My passion for programming started around this time, and I found myself enthralled by the satisfaction of developing working software, fixing bugs, and problem solving.
In addition to my major in Computer Science, I also have a minor in Management through the Farmer School of Business. I am super passionate about software development and the project work that goes into it, but I really felt that a business-related minor would allow me to better learn how to communicate and work effectively with people, another one of my passions. Developing these soft skills has been pivotal in my studies at Miami, and I truly feel that Lockheed is able to fully take the insights I have learned and apply them to real-world issues. I felt driven to apply for the Leadership Institute because I wanted to not only round myself out, but also felt compelled by the mission of this program, as well as the idea of getting to work alongside other engineering majors to make this happen.
Besides being a member of Cohort X, I am also an active member of Chi Omega, a sorority on campus. Within this organization, I serve as a member of the Mental Health committee, where we work to make Chi Omega and all of Greek life a welcoming and safe place for everyone.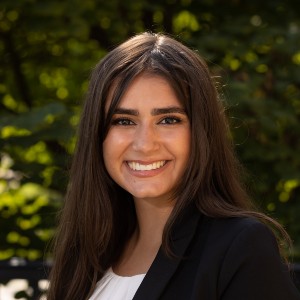 Asia Flores
I am from Orland Park, IL, a suburb about 30 minutes south of Chicago. I am majoring in bioengineering with minors in electrical engineering and neuroscience.
I decided to major in engineering because I love the idea of being able to apply what I've learned in school to solve real issues and make a positive impact on the world and the people around me. I chose bioengineering and my minors with the goal in mind that I would like to develop better medicinal and therapeutic treatments to treat mental illnesses and neurological disorders. These areas of study will empower me to think critically about how to apply learned concepts to develop solutions to hardships faced by people on a daily basis, and this opportunity to improves the lives of others is what makes me happy to be an engineer. I was inspired to join the Lockheed Martin Leadership Institute because I believe that engineering goes beyond technical knowledge and requires you to be creative, think on your feet, and collaborate well with others, and this organization equips you with the soft skills needed in order to be an effective and impactful leader. I look forward to developing as a leader throughout by time with the institute and applying my learnings throughout my various roles on campus.
Since I started at Miami University in 2019, I have been heavily involved with Engineers Without Borders. I was excited by the opportunity to be hands-on in developing projects that make a positive impact on others. Being involved in this organization has taught me greatly about the importance of being educated on and respectful of other cultures and how to effectively collaborate with others. I am excited to continue to develop my role as leader in the organization. I have also been a part of the Diversity, Equity, and Inclusion Action Team here at Miami since August 2020. Since then, I have been working with other students, faculty, and staff to identify measurable ways to improve our campus and make it an inclusive place for everyone. I look forward to seeing our progress as time goes on. I also enjoy being a part of the Grand Challenge Scholars program, LSAMP, and the Honors college at the university as these programs allow me to collaborate with others and push myself to improve as an individual.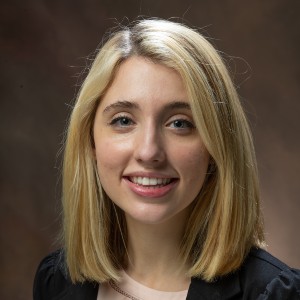 Elsa Jacob
I am from Dublin, Ohio and attended Dublin Coffman High School. I decided on chemical engineering as my major due to my interest in chemistry in high school as well as my family's encouragement to pursue a STEM major. I knew I wanted to major in a subject that was challenging and impactful.
I joined the Lockheed Martin Leadership Institute to further develop myself professionally and to gain important Leadership skills. I wanted to learn ways to improve my emotional intelligence and gain insight into how to best interact with those around me on teams and projects. I am grateful for having these opportunities to grow and to take myself to the next level.
On campus I am involved in various clubs and activities. I am a member of Theta Tau and served as the Fundraising chair and on the Professional Development Committee. I have also worked on multiple grants for Engineers Without Borders. I am a member of Tau Beta Pi and work as Undergraduate Research Assistant on campus. Additionally, I have performed with the University Orchestra as a flutist.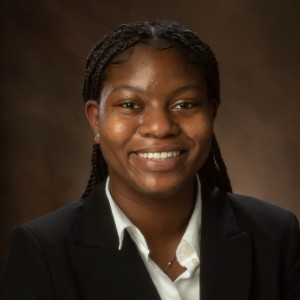 Morghan Jones
My name is Morghan and I am majoring in computer science with a minor in humanitarian computing and engineering. I am from Shaker Heights, Ohio, which is a suburb of Cleveland and I am an alumnus of Shaker Heights High School.
As a child, I never knew what I wanted to be when I grew up until I joined a programming club in middle school. I enjoyed learning how to program in web design languages. In this club, I was also introduced to women that looked like me and were in S.T.E.M (science, technology, engineering, and math) related fields. In high school, I joined the National Society of Black Engineers Junior where I learned about the stories of other people who looked like me. Being involved in these programs gave me the motivation to get my degree in computer science because I wanted to inspire and motivate others. I chose my minor because I wanted the opportunity to learn other things so that I am able to use those skills and my technical background to solve real world problems and keep an open mind.
I was interested in the Lockheed Martin Leadership Institute because I felt as though it would expand the way I think. In the past, I witnessed different people who were leaders, and I wondered if there was a right way to be a leader. My involvement in the Lockheed Martin Leadership Institute has made me excited for the future and extended my knowledge about being a leader. Outside of the Institute, I am involved in several student organizations. These include the National Society of Black Engineers, Louis Stokes Alliances for Minority Participation, Gradu8, and Bridges. Recently, I joined Engineers Without Borders and the Society of Women Engineers.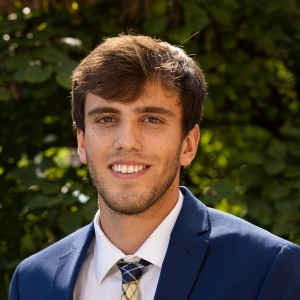 Sam Kuhbander
I am from Springboro, Ohio and majoring in software engineering. I have a passion for programming, design, and making a positive impact by utilizing technology. My parents both attended Miami University and I've always loved the school. In high school I always had strong skills in both science and math, so I was naturally drawn to engineering.
My first exposure to programming was a computer science course I took in high school and I was immediately hooked. I really enjoy solving difficult problems and I hope that software will allow me to find solutions to these problems. I believe that in the future software will continue to drive many industries and the technology will grow in scale. I was driven to join the institute because I want to be better prepared to be a leader in my field.
On campus I am member of the Honors program and the Scholars program. Additionally, I love to spend times outdoors hiking and I am involved with the sailing team. I am currently also helping to recolonize Kappa Sigma as a leader at Miami University. This experience has helped me learn more about organization, team building, and communication.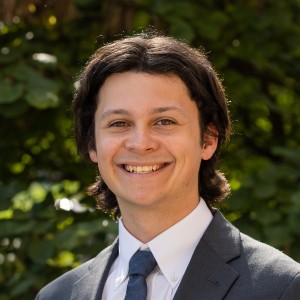 William Landman
My name is Will Landman, and I am a sophomore from Grand Rapids, Michigan. Many of my hobbies growing up have centered around my love for music and science/engineering. I consider these two aspects to be the most important aspects of my life and try to incorporate them in as many ways as possible in my life. In my free-time I enjoy skateboarding, playing the guitar, and listening to music.
I chose Engineering Management as my major, primarily due to my course experiences my freshman year. After having taken primarily mechanical engineering courses my first year at Miami combined with a few business classes, I realized how much I enjoyed the combination of both disciplines. From there I looked into Miami's Engineering Management degree and was impressed with the quantity of both disciplines' courses under the degree program and quickly switched over.
On campus I serve as treasurer of the Miami University Men's Glee Club, and PR Director of the Men's Glee Club's subsidiary a Capella group, The Cheezies. As singing has always been an integral part of my upbringing and enjoyment, I was very excited to participate in vocal ensembles here at Miami. Both groups have brought me immense joy, and I look forward to continuing my involvement with them for the next two years.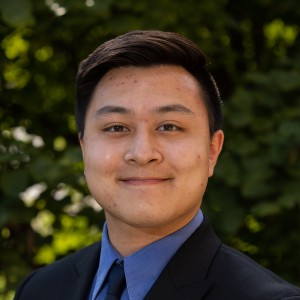 Brandon Mammano
I am a military dependent and have had 9 military moves throughout my life. I have lived in Texas, Colorado, Illinois, Washington D.C., Ohio, Stuttgart Germany, New Mexico, Hawaii, and Virginia. People have often asked me which place was my favorite and I've always had a difficult time answering that question because I have a very special place in my heart for all of those places. Each and every place I have lived has helped shape me into the person I am today. I am blessed to have amazing, loving parents who have always been there for me and have taught me so much. They inspired me to pursue my dreams, the importance of service to others and living life to the fullest.
Ever since I was a little kid, I've had a passion for making things. When I was 2 years old, I received my first Lego set and that ignited my love for building. As a toddler I would go to the grocery store with my parents and I would find useless nick-knacks on a shelf or on the floor and morph those objects into toys or jewelry and give them to my parents as gifts. I am majoring in mechanical engineering because it will provide me with the opportunity to do two things I love, creating and helping people. That passion also led me to joining the Lockheed Martin Leadership Institute because it is a program designed to strengthen leadership skills and the ability to utilize those skills to help make the world a better place.
Miami has been a great place for me to pursue my dreams. On campus, I am involved with several programs and clubs. In addition to the Lockheed Martin Leadership Institute, I am a member of the Miami University Club Swim Team, the LSAMP program, the S.T.E.M. Club, the University Academic Scholars Program, and the CRU Christian Fellowship Organization. I am so excited and blessed to be a part of Cohort X and am looking forward to taking our journey together.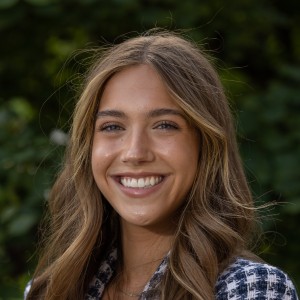 Jacqueline McCully
Hi! I'm Jacqueline McCully, I am an Emerging Technology in Business and Design major from Columbus, Ohio. From the moment I was introduced to Adobe Photoshop in high school, I knew I wanted to pursue a career in technology and design that would allow me to be both artistic and innovative.
As a student at Miami University, I am able to express my creativity through student organizations such as our school fashion publication, UP Magazine, and my sorority, Kappa Alpha Theta. Within these groups, I am given the opportunity to work with a variety of individuals to create and finalize projects that recruit and inspire others.
In an everchanging world, we see advancements being made in all aspects of our lives. The Lockheed Martin Leadership Institute allows students to better understand how we can become effective leaders and guide others through these changes. I am beyond happy to be a part of this program and to learn more about how I am able to enhance my own leadership abilities before entering the workforce and facing the unpredictable future.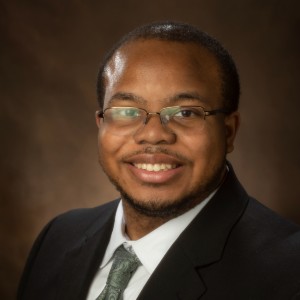 Raymond Pugh
Hi, I'm Raymond Pugh. I am from Canal Winchester, Ohio.
As a kid in elementary school, I always had a fascination for science. This manifested itself in middle school in which I participated in an extracurricular club called Science Olympiad. This extracurricular activity held competitions that tested participants knowledge over topics in science and had them build devices for various challenges. The process of designing and building devices for these challenges made me realize my love for engineering. During high school football, the head coach had us do activities with servant leadership to help better the team as well as the community around us. This motivated me to seek leadership roles such as NHS in high school and now Lockheed Martin Leadership Institute here at Miami. As a member of the Lockheed Martin Leadership Institute, I hope to develop my teamwork and communicational skills to foster a better working environment for my future career as a mechanical engineer.
Some other organizations I am apart of include Engineering and Computing Student Council (ECSC), National Society of Black Engineers (NSBE), Habitat for Humanity, and the Sneak Geeks Club. In ECSC I am currently the Organizational Board Director and in NSBE I am one of the Miami Chapter senators.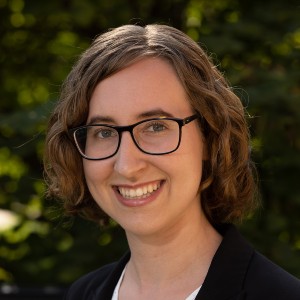 Audrey Rabick
I am from Kalamazoo, Michigan, where I graduated from Comstock High School and the Kalamazoo Area Math and Science Center. No matter how far away I travel in the future, Kalamazoo will always be my home. It holds the memories of all of the amazing teachers, mentors, and family members who encouraged and inspired me. These people helped shape my goals, passions, and leadership style, and I'm excited to continue growing and learning from the people around me.
One particularly significant contribution from Kalamazoo was the proximity to biomedical and pharmaceutical corporations, which helped to ignite my interest in chemical engineering and helped me understand my career path. Engineering has always been a very people-oriented field for me: helping people, solving problems, and working on a team to accomplish something bigger than yourself. I can't wait to create my own impact in the industry, and hopefully inspire students the way engineers have always inspired me.
In addition to the Lockheed Martin Leadership Cohort, I am also deeply involved in the university Honors College, serving on the student advisory board and in a variety of program lead capacities. I've greatly enjoyed my role as a peer mentor to freshman, getting the chance to help them build connections and introduce them to college life. I also hold a position as student laboratory aide in Hughes Laboratory on campus, working in the stock room and prepping student labs.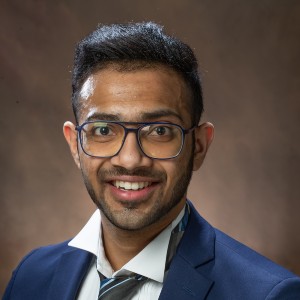 Manas Shringare
I'm Manas Shringare and I'm originally from Mumbai, India. I'm a sophomore who's majoring in Computer Science and a minor in Business Analytics. I will be graduating from Miami University in 2023 and my preferred pronouns are he/him/his.
Getting into college, I had an ideal that I want to influence the world and contribute to it and one of the strongest mediums through which I can influence change in today's world is Computer Science. That and having a mind for analysis led me to Computer Science and a minor in Business Analytics. Lockheed Martin Leadership Institute's goals and ideals drove me to apply for the leadership institute so that I could grow and work with some of the smartest minds at the College of Engineering and Computing, and learn more about leadership.
Over the past couple of years, I have worked and grew through leadership positions that Miami University has to offer. Along with being a part of the Lockheed Martin Leadership Institute, I'm also a Resident Assistant at Withrow. Over the past semester, I was an Undergraduate Associate for the CEC101 through which I interacted and worked with graduating batch of 2024 and smoothen their transition to campus. I'm also the Social Media Head for 'Coding Wizards', a CEC organization that organizes hackathons and coding competitions at Miami University.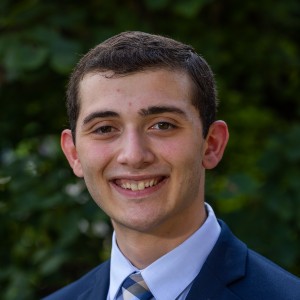 Michael Siino
I am from Summit, New Jersey, a medium sized suburb about 45 minutes outside of New York City. My lifelong interests in math and science naturally made me wish to pursue engineering ever since middle school. I chose to major in mechanical engineering due to its hands on, team-based structure.
While the courses I take here at Miami are fantastic at developing technical and problem-solving skills, engineering is about more than just crunching numbers. It is also about generating new ideas, thinking outside the box, and knowing how to be a member of a team. This is why I joined the Lockheed Martin Leadership Institute. Through the institute I get the opportunity to learn more about myself and others while also developing important professional skills to prepare me for the workforce.
Outside of the Leadership Institute I am also a member of Miami's club ultimate frisbee team The Miami Boogiemen, where we regularly travel to compete in tournaments against other universities.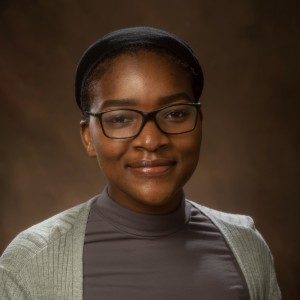 Zainab Soumahoro
I am born in Cincinnati, OH but my family is from Abidjan, Ivory Coast. I spent most of my childhood in different part of the United States. For example, New York, Indiana and Pennsylvania. A majority of my family is from Abidjan, so I do not see them as often as other people. My mom had all girls, and I am the oldest of the four. In conclusion, I basically raised my sisters. If you are the oldest, you know what I mean. My parents are immigrants; that makes me the first person to go to college ever. Which can create a lot of pressure, but I tend to handle pressure well sometimes. I try to set a good example to my sisters and inspire them to go after what they want to do.
What drove me to become a mechanical engineer was the fact that I was good and loved math. I also wanted to help people, but I didn't want to be a doctor, a lawyer or a social worker. So, far while I didn't know what I wanted to major in college and then I saw a commercial about engineer. The commercial talked about how engineering is more to it than computers and airplanes. It was funny because I believe that all they did until I saw that commercial. Engineers can help people and improve people live just by trading this simple new technology. So, because of that commercial that I saw it really open my eye towards the major and career of being a mechanical engineer. Then I also realize there's a lack of women and particularly black women in the STEM field. Going into this field with dominated by white males it can be very difficult to speak up and talk about your thoughts and how you feel and how you want to leave. Which is why I believe Lockheed Martin leadership institution would be perfect for me to have a much better understanding on how to be a leader in any type of dynamic that I'm placed in. I personally feel like he Martin leadership Institute you get more than just leadership skills and gain connection you gain communication skills and you just email know I personally feel like that he Martin leadership institution you get more than just leadership skills you gain communication skill; team build skill and so on.
I am currently the National Society of Black Engineers Public Relation Chair. My position jobs are to maintain and present our chapter on multiple society media platform in a reasonable manner. I get to connect with different alumni, put out content that my co-chair had created. It really fun and refreshing from constantly doing schoolwork.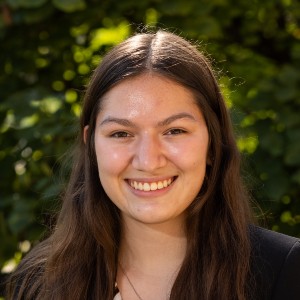 Sophia Staudt
I am from Marietta, Ohio, the first permanent settlement in the Northwest Territory featured in David McCullough's The Pioneers. Growing up in a historic city, I developed an appreciation for history and learning about where we come from. My latest lifetime project is completing Will and Ariel Durant's 11-volume set of The Story of Civilization that I began this past year.
As for choosing the computer science field, I have always been drawn to problem-solving. My favorite video game growing up was the Professor Layton series for the Nintendo DS that involves solving various puzzles. In school math has always been one of my favorite subjects. Coming to Miami I thought my personality and interests fit well with studying computer science. Since my first introductory programming class, I fell in love with programming. I could not imagine myself in any other field.
My passion for self-improvement drove me to the Lockheed Martin Leadership Institute. While my computer science classes teach me the hard, technical skills I need as a future software engineer, the Institute teaches me how I can navigate this growing field in industry when interacting with others within my team, as well as with other professionals across departments and industries.
Outside of the Lockheed Martin Leadership Institute, I serve as the Vice President of Miami University's student chapter of ACM-W. I am also involved with the University Honors Program, College of Engineering and Computing Women's Mentorship Program, and Boxing Club.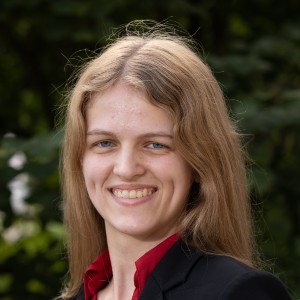 Karissa Waterworth
Hi, I'm Karissa Waterworth. I am originally from a small town just outside of Madison, Wisconsin. I'm majoring in computer science and software engineering here at Miami, while also pursuing a certificate in creativity / entrepreneurship.
Ever since I was a kid, programming a robot for the first time or learning HTML at a summer camp, I loved computers and what I could do with them. I tried out other engineering fields in high school, but I really liked the degree of flexibility offered in computer science. I was limited only by my imagination and ability to find the information needed to bring whatever idea I had to fruition. By the time I got to college, I knew I wanted to major in computer science and software engineering.
I heard about the institute during one of my visits to Miami and was very interested in the deeper transformation and reflective experience that it offers. I joined the institute so that I would be able to reflect more deeply on leadership, while learning from and contributing to a close-knit community of people who were also interested in becoming better leaders and versions of themselves.
I spend most of my free time working as a technology consultant for World Creativity & Innovation Week / Day, where I find ways to showcase all the amazing creative celebrations that people have around the world every year, via the website (wciw.org). When I'm not coding, I also enjoy solving Rubik's cubes, rock climbing, figure skating, practicing martial arts, and drawing / painting.