Cohort 6 was established during the 2016-2017 academic year. Scroll down to meet the members of our group.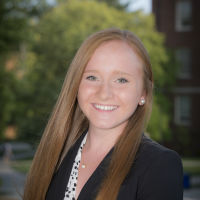 Catherine Fitzgerald Andres
Chemical Engineering
I am a Chemical Engineering Major with a Concentration in Paper Science. I decided to pursue engineering because of my interest in chemistry and math. Paper Science became an interest of mine since completing my senior project in high school when I shadowed a chemical engineer in the Paper Science industry.
While I believe that the technical knowledge I've gained inside the classroom will help me in my career, I applied to the Lockheed Martin Leadership Institute to discover and develop my soft skills. I am creative and self-motivated to innovate and problem-solve. Through the Institute, I hope to acquire new skills in public speaking and communication while learning about different leadership styles and approaches.
Outside of the Lockheed Martin Leadership Institute, I am involved on campus in the Society of Women Engineers. I assisted with Girl Scout Day, working with elementary students on chemistry and paper science activities. I found it interesting to collaborate with different personalities and skill levels.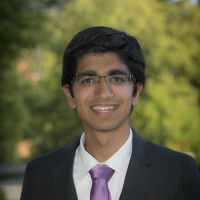 Prasidh Arora
Computer Engineering
As an international student currently residing in London, England, I aspire to become a global leader and use my engineering skills in different countries around the world. Ever since I was young, I've had a passion for Math, Science, and Technology which motivated me to pursue a degree in Computer Engineering with a minor in Mathematics. Something that started as a simple interest in Mathematics and Computer turned into a degree and classes I look forward to every single day.
Even though my classes provide me with the practical and analytical skills necessary for my major, the Lockheed Martin Leadership Institute helps build my leadership skills while honing my real world skills. I hope to develop skills from not only the Institute but also from other cohort members that will set me apart from other engineers.
Apart from the Leadership Institute, I'm involved with Miami's chapter of Engineers Without Borders. We are currently working on a water system in a small rural community in Rwanda which has allowed me to combine my interest for leadership, engineering and service into one organization. Furthermore, I am involved as a Resident Assistant for the Office of Residence life on campus allowing me to facilitate students' successful adjustment and transition to their collegiate experience through academic success, personal development and understanding of intercultural issues. I'm also a research assistant working to correlate autism and the gastrointestinal tract with the help of a computation model which has given me the opportunity to apply my computer science skills to a more realistic setting.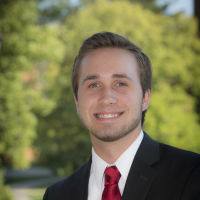 Sam Bonnell
Computer Engineering
I am from Pittsburgh, Pennsylvania, and I am a Computer Engineering major. I have always been creative and a problem solver, which has helped me succeed in math and coding. I became interested in software and hardware through my multiple Java classes in high school and my participation in Robotics.
I have been good at leadership and teamwork throughout most of my life due to my participation in team sports, but I wish to further develop these skills through the Lockheed Martin Leadership Institute. This program helps teach me real-world experiences so that I can be better prepared for the future. I am able to develop skills including teamwork, leadership, organization, communication, and many more. I am better developed as a person and ahead of most other students because of the Institute.
Outside of Lockheed Martin, I am also a part of The National Society of Leadership and Success and Sigma Alpha Pi. I am a big proponent of health and exercise, so I play intramural sports year round and am constantly reading about ways to be healthier. I have a long background of volunteering, mainly with Relay for Life, so I am always looking for new opportunities to make a difference.
With all of this experience, I hope to find a job at a company that involves leadership, teamwork, and technology. From my volunteering I have also found that I want to be able to look at work and see how it helps someone. I want to work somewhere that has an impact on people or technology, while still being able to use my leadership skills.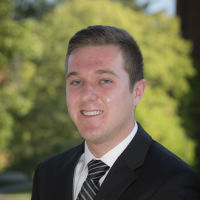 Emmett Bryan
Chemical Engineering
I am a chemical engineering major from Columbus, Ohio. I took my first chemistry class during my Junior year of high school, and I was immediately hooked. I also have always had a desire to learn how and why things work, which is why I chose chemical engineering over just studying chemistry.
I came into the Lockheed Martin Leadership Institute hoping to gain better leadership and time management skills, but I have quickly learned that it is much more than that. It is a group of other highly motivated engineering students that really care about one another's success. The Leadership Institute also provides great networking options, which will prove to be extremely helpful as I continue to look to gain experience outside of Miami.
Outside of the Leadership Institute, I am involved in a few other things. I am a member of the fraternity Delta Kappa Epsilon, where I serve as the Athletic Chair. I am also a member of Toastmasters International, a public speaking club. I joined this club hoping to improve on one of my main weaknesses, public speaking, and so far it has helped tremendously. I also plan on joining the club track & field team here at Miami in the spring semester.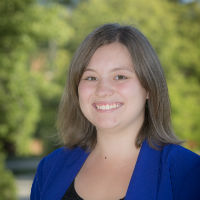 Katie Bueltel
Engineering Management
Manufacturing Engineering
I am from Rochester Hills, Michigan, about an hour North of Detroit. In addition to being a Manufacturing Engineering and Engineering Management double major, I am also pursuing a German minor. With my above majors and minor, I am hoping to go into global project planning. I really want to work on bridging the gap between technical people and non-technical people. I find that to be very interesting and challenging. I need to understand exactly how something works and then be able to relate it to something someone without a technical background can understand. I discovered this passion in high school while participating on my school's FIRST Robotics Team.
I am very involved on campus in various organizations. I am a member of the Engineering and Computing Student Council and the Mechanical and Manufacturing Student Leadership Committee. I am also a brother of Theta Tau, the professional engineering fraternity on campus, in which I also hold a leadership position. I am very passionate about Theta Tau and it is my job to help boost involvement for the fraternity, both between brothers and with the College of Engineering and Computing. In my free-time, I enjoy reading and coloring to help me destress after a long week.
I am a very self-motivated person and I am also extremely organized. I think these are both strengths that are valuable in a work setting. However, there is more to life than being able to do your job. This is why I joined the Leadership Institute. I hope to learn more about myself and my strengths and weaknesses and how I work best with others. The Institute offers a unique approach to leadership and teamwork, compared to what classrooms offer.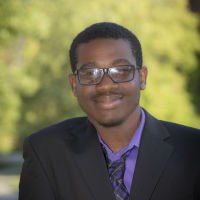 Elinam Gbordzoe
Software Engineering
I was born in Livingston, New Jersey but have spent most of my life in New Albany, Ohio. My passion for technology and programming came from my time of youth with my father. When my toys bored me I would always make my way to our basement and sift through my father's collection of electronic parts, manuals, software, and everything else under the sun. During that time I would look through the books and was fascinated by the machinery and what you could do with them. My passion would center me around software development after taking a robotics and computer science course at my high school and enjoying it. My mission at Miami is to become a more competent software engineer and explore my current interests of artificial intelligence, cyber security, application development or interactive media.
I pursued the Lockheed Martin Leadership Institute because I wanted to become a leader who could truly understand their team members and how to work with their different perspectives and ideals. Through my time here, I hope to further improve my communication, leadership, management, cooperative, and soft skills. I want to operate as leader who can be effective and considerate of the team and their goals.
On campus I am also a part of the Electronics and Computing Service Scholars, Louis Stokes Alliance for Minority Participation, Association for Computing Machinery, and Tae Kwon Do organizations. My extracurriculars have helped me to further my experiences within my field beyond coursework and keep me physically and mentally refreshed.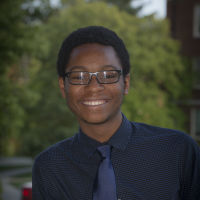 Trevis Graham
Computer Engineering
I have a strong passion for learning. Growing up, I was the kid that was made fun of in class for actually wanting to go to school. I chose my field of computer engineering to follow this passion. Computers are always adapting and getting better, which has always intrigued me. In this day and age, you don't want to fall behind with technology. If I become a successful computer engineer, I can be in an environment where I am constantly learning and getting better, along with the computers.
Through the Lockheed Martin Leadership Institute, I hope to understand more about the way I lead and to gain patience in my leadership style. My end goal is to be able to lead any type of person. I think that my experience in the Lockheed Martin Leadership Institute will benefit me in many situations throughout life, such as my extracurricular activities and professional development. I hope that the Institute will also help me get my foot in the door for most companies. As an engineer, I want to be able to implement the technical knowledge that I have learned in order to help people, whether that be in everyday tasks or during a one-time occurrence. Other than academics, I am currently involved in Miami University Smash Club and the National Society for Black Engineers.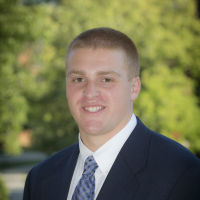 Austin Hall
Engineering Management
I am from Dublin, Ohio and am an engineering management major with a concentration in manufacturing engineering. This major enticed me because I have always found that my strengths have been in math, science, and problem solving.
I hope that my involvement in the Lockheed Martin Leadership Institute will allow me to continue to develop my problem solving skills while also developing my leadership skills and technique. The Institute provides a multitude of leadership opportunities as well as experience in working in teams to accomplish a variety of tasks. Additionally, I have been able to improve upon my organizational skills, all of which will provide me with experience that will help me in my future professional career.
I am actively involved in intramural sports and my Living Learning Community on campus. Both of these activities provide me with the opportunity to practice working with others in a team setting and practice my communication skills.
In the future, I see myself working in a corporate setting where I can utilize my abilities in problem solving and teamwork. I am personable, dedicated, and I can work well with others on projects. As a result, I can fit easily into any business setting.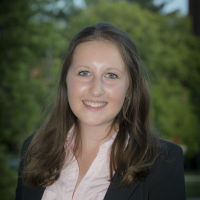 Maddi Liesch
Mechanical Engineering
I am from Cincinnati, OH and am majoring in Mechanical Engineering with a minor in Mathematics. I decided to study engineering in college based upon my interests in math and science and creativity. Through many math classes and science classes, such as physics and chemistry, I developed a strong pull towards the STEM fields. In addition, I studied theatre since a young age, allowing me to develop creativity and interpersonal skills. With my creativity and math and science skills, I hope to center my engineering interests in designing and improving plane engines.
I am involved with multiple clubs at Miami University. These clubs include Stage Left, a student theatre organization, and Engineers Without Borders, a service organization based upon student led projects to improve lives in third world countries. Each club gives me to opportunity to exercise and improve my skills in real world situations.
Through the Lockheed Martin Leadership Institute, I aim to grow in personal leadership and team cooperation. These are the skills where I need the most improvement. The Institute will help me hone in on these skills through team projects and goal-centered experiences. These two forms of learning will strengthen my communication, organization, and teamwork skills, as well as my weakest skills.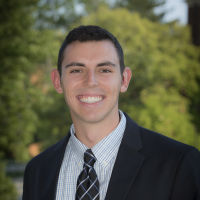 Bryce Linkous
Bioengineering
As a biomedical engineering and pre-medical studies major, I sought membership in the Lockheed Martin Leadership Institute for its diverse network of leaders from across the College of Engineering and Computing. Being connected to such an innovative group of people will give me a great understanding of what it takes to be an engineer in the professional world.
Growing up in Waynesville, Ohio, I learned from a young age the value of hard work and cooperation. I was surrounded by a family who continually encouraged me to be my best. It was instilled in me from an early age that whatever you may do, you should do it with all your heart. I found a passion in the fields of math and science, and am now looking to unite my fascination in physics, biology, and chemistry with a larger impact on people with a career in medicine. Here at Miami, I continue to translate my passion for learning towards bigger themes through my involvement with Engineers Without Borders and my organic chemistry research lab.
As a part of the Leadership Institute, I want to expand my understanding of leadership as it relates to the engineering and medical professions. Through my experiences in the Institute, I will learn from other leaders -- students, professors, and professionals alike -- and use these interactions to learn, share, and grow personally. For me, leadership has been and will always be the way one is able to motivate others to be their best. Developing these intangible qualities of a leader is what I look forward to learning from the Leadership Institute and carrying into my professional career.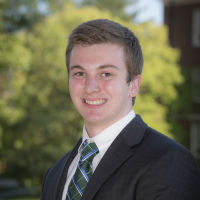 Ben Marks
Mechanical Engineering
Bioengineering
I am double majoring in Mechanical Engineering and Bioengineering with a focus in Biomedical Engineering. I am from Paradise Valley, Arizona, which is right at the border of Phoenix, and a mile away from Scottsdale. Originally, I started pursuing engineering because I was just good at math and physics in high school, and I was fascinated by the way things worked, but as I grew older, I learned about how engineers can change the world through both design and innovation. I initially signed up for mechanical engineering because it had the most number of applications in the real world, but I quickly added bioengineering because I attended a tour of the biomedical engineering facilities Arizona State University, where I learned about the various applications and quickly developed an interest in prosthetics. I would love to obtain a career in the field of prosthetics or biotechnology.
From the Lockheed Martin Leadership Institute, I want to develop myself for the professional world, as well as learn how to be a leader amongst my peers. Through the Leadership Institute, we practice being a professional in a setting much different from your typical classroom. We learn how to better ourselves every day both individually and as a team.
If I'm not participating in the Leadership Institute or doing something related to my majors, I can usually be found at the gym, the nearest restaurant, or at home taking a nap.
Through Miami and beyond, I hope to find myself one day looking out of a window at a leading design company that focuses on prosthetics. I want to have freedom to explore my own inquiries as well as have the ability to work in a project-based team setting.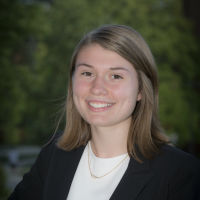 Julie Matz
Mechanical Engineering
I am from Medina, Ohio and am a Mechanical Engineering major. I enjoyed my Calculus class in high school, but it wasn't until I took physics my senior year that I decided engineering was the right choice for me. I found the fact that numbers and graphs could represent real systems and predict motions intriguing; I was able to use the Calculus and science courses that I enjoyed to see real results.
My involvement in the Lockheed Martin Leadership Institute has taught me that technical knowledge is only part of being successful in a career. The other parts come from skills, such as conflict resolution, teamwork and project management, which are not normally learned in the classroom. I am also a member of the University Academic Scholars Program, Circle K International, and the Ogden Community Leadership Team.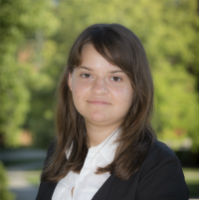 Valeria Mokrenko
Computer Science
I am from Hamilton, Ohio, and I am majoring in Computer Science. Technology is a growing field and opportunities are always there for a job, which is why I decided to study computer science. I hope that by integrating my technical skills with my language skills, which includes Russian, Spanish and some Japanese, I can improve global communication worldwide.
By working with the Lockheed Martin Leadership Institute, I've learned a lot about myself.The experience with the Leadership Institute has led me to grow and expand my interests in technology by communicating with other students and effectively using the skills that I already have for a common purpose.
At Miami I am also involved in the Movie Club, and I am an active voice in the Japanese Language and Culture Club. Every semester I attend a new club and that has led to many different connections with many different types of people. I love to grow my network and have a variety of friend groups because I am very flexible and have interests in many different activities.
I hope to work on translator systems in a company or work in a position that brings people closer to machines through language. The presence of technology will keep growing in the lives of people, so I am positive that communication between the people and the technology is going to be challenging yet highly exciting and rewarding.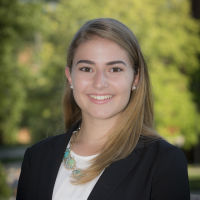 Megan Moore
Computer Science
I grew up in Erie, Colorado, a small suburb of Boulder. My parents have always been highly involved leaders of my town, and I was inspired from a young age to step up and make a contribution to my community. I study Computer Science, a subject I fell in love with in my last two years of high school. I thoroughly enjoy the problem solving integral to the field, as well as how open it is to creativity. I also have a passion for art and science, and have long dreamed of integrating design and healthcare technologies into my future.
I initially became interested in the Lockheed Martin Leadership Institute for the leadership experience, but quickly realized how much I value the camaraderie and network built among the cohorts. I have also found a network and leadership opportunities through my participation in Miami's Dance Theatre, the professional engineering fraternity Theta Tau, and acting as a teaching assistant. Through these activities, I hope to not only make a difference here at Miami, but into my career as well.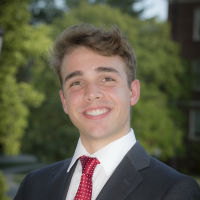 Charles Mullenix
Software Engineering
I am majoring in software engineering. I went to high school here in Oxford Ohio, where I was exposed to programming for the first time. However, it wasn't until my courses at Miami that I began to fall in love with programming. The object oriented style of storing and manipulating data greatly appealed to me, and I found that the more I learn, the more I am consumed by the possibilities of computer science and software engineering.
Through Lockheed Martin, I hope to build a solid foundation for team management and communication skills, as these are some of the most important assets for a software engineer or computer scientist -- though they are far from the most common. In my time working with the Institute so far, I've found the resources available to me in this organization to be very helpful in achieving these goals.
In addition to the Lockheed Martin Leadership Institute and my coursework, I am currently the president of the Miami University Martial Arts Club. In this position, I have gained familiarity with the project management process, and how to be effective in the working environment. I've also applied my communication, management, and technical skills through my programming position at the Office of Residence Life, where I help to oversee the development of the ORL website.
With my experience, I hope to find myself on the cutting edge of research and development in computer science and technology. Artificial intelligence and space travel are some of the most intriguing fields of study for me, and will play a big role in the future of the human people as a whole. I hope to be a part of the force driving these discoveries and innovations.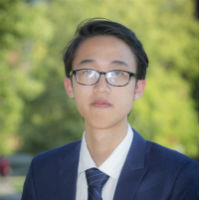 Tien Anh Nguyen
Computer Science
I'm a computer science major at Miami University. I initially got into computer science because I like to play video games, and I wanted to make games. As I learned more about computer science in college, I started to take interest in subjects like web development, machine learning, and AI rather than game development. I believe there is still lots to discover within computer science and my interest could then shift.
Through the Lockheed Martin Leadership Institute, I have learned about how to be a leader in the real world, and that leadership is not just about management. Over the next three years, I hope to learn more about myself and how to be a better leader.
I'm an avid learner. I like to read books and take online courses on a variety of subjects. I'm also interested in starting my own business and, therefore, I often read about the startup scene on Hacker News, Quora, and Medium. I enjoy making side-projects, especially coding. In my free time, I enjoy making websites, applications, and participating in Hackathon with my friends. I prefer working where I can make an impact, creating meaningful projects that actually make a difference.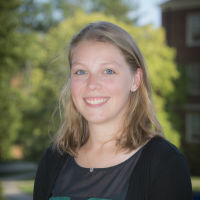 Megan Olson
Mechanical Engineering
I'm from Cleveland, Ohio, and I'm majoring in Mechanical Engineering. After shadowing several doctors and talking with the head of the Chemistry department at Miami, I decided against the pre-med route and chose engineering instead. I really like the problem solving aspect of engineering, and the fact that I can physically build and hold things I've worked on from start to finish.
I hope to not only learn and grow as a leader myself, but to also see others grow through different areas of leadership. I like that the Institute is broken into three different types of leadership: personal, people, and strategic. I think the challenging assignments we are given will help prepare us for the real world.
Apart from my studies in engineering, I am involved with Alpha Phi Omega, a co-ed service fraternity on campus. I serve the community of Oxford and the surrounding area with 20+ hours of service a semester. I am also captain of my intramural soccer team, and involved with the Miami Sailing Team.
I want to work for a company that values creativity and research and development very highly. I like solving problems with creativity, and I hope I can apply my leadership skills to achieve success in my career.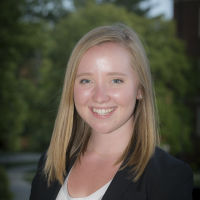 Anne Poindexter
Bioengineering
I'm from Cincinnati, Ohio and I'm a bioengineering major with a pre-medical technical specialty. I've always loved the medical field and have been planning on seeking a job in the this field for as long as I can remember. My passion for engineering came later when I found that I could combine my curiosity about how the world works with my desire to help others through medicine.
Through the Lockheed Martin Leadership Institute, I hope to learn the soft skills required to fulfill my career vision. In addition to the academically rigorous courses offered here at Miami, the Leadership Institute offers challenges that deepen more than just our academic knowledge. The real-world experience I hope to gain through the Leadership Institute will undoubtedly serve me well later in my education and my future career.
Outside of engineering and the Leadership Institute, I'm involved with Engineers Without Borders. In Engineers Without Borders students actively work to plan and execute engineering service projects. I'm currently on the future water projects committee where I have the opportunity to research different water project options around the current Rwanda mission site.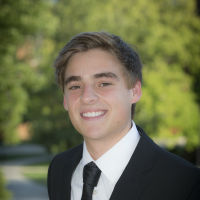 Nick Romeo
Computer Science
I am from Youngstown, Ohio and I'm majoring in computer science with a minor in business analytics. I have always been intrigued by computers and technology which is what ultimately drove me to my current major.
I believe that the Lockheed Martin Leadership Institute will open up a variety of great opportunities and experiences that will help in the development of not only my career, but myself as a person. I hope the classes and workshops mold my leadership attributes as well as increase my soft skills.
I am involved in a variety of on-campus organizations and activities. Besides the Leadership Institute, I am a member of the Electronic and Computing Service Scholars Program, where I get to combine service and computing; Kode2Learn, where I visit local elementary schools to teach kids about programming; and Heart of the Game in which I am a mentor to middle school students at Middletown Middle School.
Through the Lockheed Martin Leadership Institute, as well as the other programs I am involved in, I hope to gain the necessary skills that will allow me to become a successful leader and manager in the technology department of either sporting, medicine, or volunteer-related industries.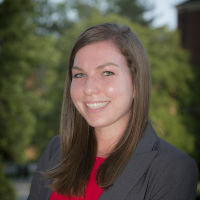 Haley Sandvik
Bioengineering
I am a bioengineering major from Westerville, Ohio. Growing up, I've always had an interest in how the world works. Exceptional teachers throughout middle school and high school really affirmed my love for math, physics, chemistry, and biology. I've known that I've wanted to major in engineering since the beginning of high school, and bioengineering is the best engineering discipline that combines with my interests in health science. In the future, I'd like a career where I can help people through research and manufacturing of prosthetics, pharmaceuticals, medical equipment, or other health care innovations.
I joined the Lockheed Martin Leadership Institute because I wanted the opportunity to develop and improve upon leadership skills necessary to be successful in the professional world. I also was intrigued by the ability to share this experience with my peers and network with former members.
Outside of the Lockheed Martin Leadership Institute, I'm a member of the Miami Women's Varsity Cross Country and Track and Field programs. Running has always been an integral part of my life, and by participating in intercollegiate athletics, I've learned valuable skills in teamwork, hard work, communication, and time management. Additionally, I'm a member of Swoop's Stoop: a student athlete founded organization devoted to supporting Cincinnati Children's hospital, and the Miami University's school knitting club.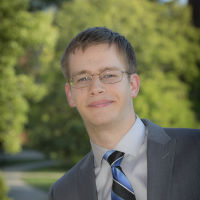 Michael Siegert Jr.
Computer Science
I am a Computer Science major and am from Liberty Township, Ohio. I decided to major in computer science, because I have always been curious about how the world works, and love to learn new things. Learning about computers allows me to learn about the largest network of communication known to man, and continue to learn new things as technology advances.
As a member of the Lockheed Martin Leadership Institute, I hope to gain real world experience and improve my personal and team skills. Being a member of the Leadership institute gives me experiences that strengthen my soft skills like communication and organization.
I am also involved with another engineering group outside of the Lockheed Martin Leadership Institute, the Engineering and Computing Student Council (ECSC). The ECSC acts as a conduit between the Dean of the College of Engineering and Computing and the student body. As a member, I work as a part of several different teams who focus on different projects proposed by the Dean and the student body. Outside of engineering, I am also a member of the Students for the Promotion of Writing, where I help to put on the annual Oxford Writing Festival, by contacting and requesting authors to give presentations as part of the event.
I hope to use my experience to find a position where I can continue to learn, and innovate with technology, while also being able to express the wonders of technology with others. I would like to work on projects that are not only technically innovative, but helpful.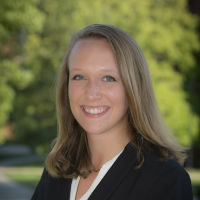 Haley Uline
Mechanical Engineering
I currently live in Strongsville, Ohio, but my dad was in the Air Force until the summer after my senior year of high school, so I have lived several places across the United States. Being around jets and pilots throughout my childhood got me interested in flight, and it developed into a passion for the space program in high school. Factoring in my love of math and physics, I decided to pursue a degree in mechanical engineering so that I could follow that path.
By involvement in the Lockheed Martin Leadership Institute, I hope to enhance my teamwork and communication skills through group projects focused on leadership development. This institute will also give me important real-world experience and a stronger professional character. I am excited to learn more about my personal and group leadership capabilities with my cohort.
At Miami, I am a member of the Miami University Marching Band, and am an active member of Kappa Kappa Psi, a professional fraternity focused on service for the band and Miami Music Department. These activities help me continue my passion for music and marching while giving back to the organization. I am also involved with the Society of Women Engineers and the Astronomy Club.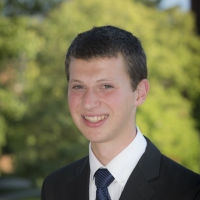 Kyle Weaver
Mechanical Engineering
I am from Plymouth, Michigan and am majoring in Mechanical Engineering and Biochemistry. I was drawn to science and engineering because of my involvement in F.I.R.S.T. robotics in high school. FIRST allowed me the opportunity to see how engineers work in industry, and gave me the chance to experience the entire engineering process, and create a finished product, and I was hooked.
Through the Lockheed Martin Leadership Institute, I hope to develop my strengths as a team member and learn how to turn my weaknesses into strengths. Also, I hope to learn the soft skills necessary to become a successful professional. All jobs require communication and being a strong communicator can separate a good engineer from a great one.
On campus, I am a trombonist in the Miami University Marching Band, and a member of a service sorority associated with the band, Tau Beta Sigma. I am also involved in research on campus, and am the treasurer for the Miami University Fencing Club. These organizations help me develop as a well-rounded person, and I am glad I have gotten involved.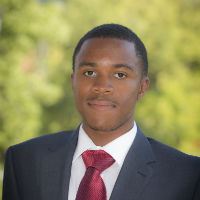 Myles White
Mechanical Engineering
I am from Cleveland, Ohio and am majoring in Mechanical Engineering. I was initially interested in civil engineering; however, I developed a newfound interest in mechanical engineering. Now my aspirations are centered around biomechanics and constructing robots.
Through my experience in the Lockheed Martin Leadership Institute, I hope to gain skills in group leadership, mentorship, and conversational skills. These are skills where I know improvement is needed, and these skills will be helpful in the professional world.
Outside of the Leadership Institute, I have two jobs on campus. The first, as a Lifeguard, Manager, and WSI certified Learn To Swim instructor at the Corwin M. Nixon Aquatic Center. My other job is an Undergraduate Teaching Assistant for the MME 102 class offered by the College of Engineering and Computing. I am the Vice President of the MU chapter of the National Society of Black Engineers, and I am a standing member the Louis Stokes Alliance for Minority Participation and I help lead Bible studies for Cru which is an on-campus Christian organization.
In the future I wish to work for a company where teamwork and technology are integrated. I love to do hands-on work, and I love working with teams because there is so much to learn from the people you work with.