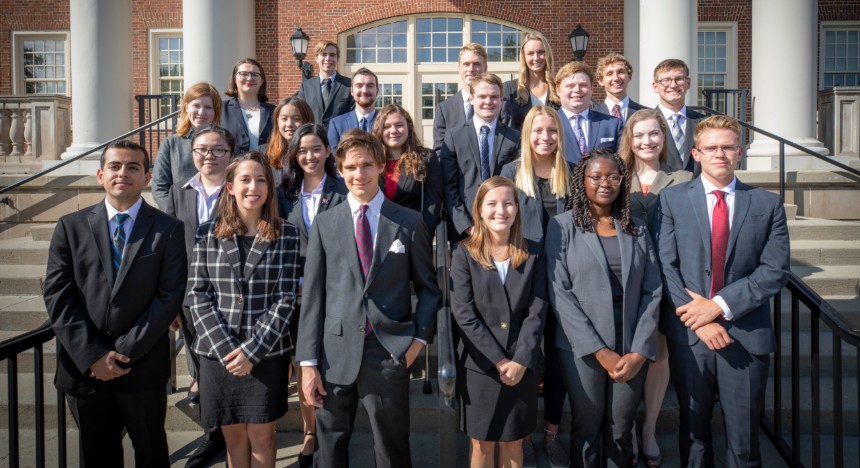 Cohort 9 was established during the 2019-2020 academic year. Scroll down to meet the members of our group.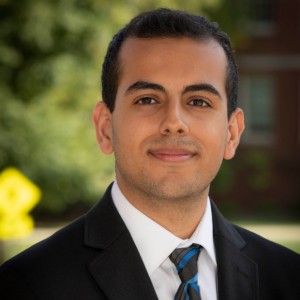 Kabir Arora
I am a Computer Science major from West Chester, Ohio. I was born in India and moved to America with my family when I was only three years old. I have lived here for most of my life and I love it here. Ever since I was a kid I was always interested in technology, mainly computers, and how they work. The technology in the world is constantly changing at such a fast rate. This is why I wanted to go into the technology field of study and I choose Computer Science because it allows me to understand how computers work and how to make them work for the betterment of the world. I am currently the Apple Campus Representative for Miami University. My love for technology has allowed me to branch out and pursue one of my dream jobs. In this position I am learning how to be organized for any situation and how to reach out to many people that I may not know.
I joined the Lockheed Martin Leadership Institute because I wanted to improve my communication and leadership skills. I am honored to be around so many leaders and friends, I learn from them every day. Through the Lockheed Martin Leadership Institute I hope to learn the best ways to communicate with everyone and how to lead my team for success.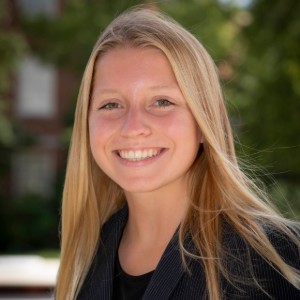 Kirsten Benedict
My name Kirsten Benedict and I am a Mechanical Engineering major here at Miami University. I chose this major because I enjoy the problem-solving team based learning experience. My hometown is Pittsburgh, Pennsylvania.
I joined the Lockheed Martin Leadership Institute because I want to learn more about myself as a leader and how to effectively acquire the skills and mindset to be successful in the real world. In addition, I want to learn how to work in team-based environments and thrive on the differences that I share with others.
The skills that I want to improve through the Lockheed Martin Leadership Institute is to learn more about what defines myself as a leader. I wish to become more adaptable when obstacles occur. Some skills I have include organization, persistence, and communicating well with others.
The individuals who inspire me are most importantly my parents who have taught me to set my goals high. They have always shown me the importance of putting the most into every experience and treating every opportunity as a learning experience. I am very excited for my internship this upcoming summer 2020 with Domtar Inc.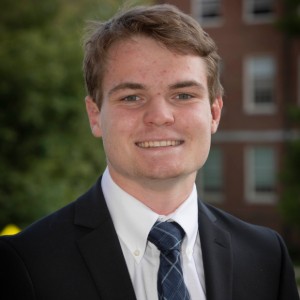 Will Cotter
I am a chemical engineering major with a minor in paper science from the Columbus, Ohio area. From the moment I was mistakenly put into a math class two levels above in sixth grade, I had a newfound respect for mathematics and applied sciences. I continued to go through advanced levels of math and science in high school. However, it wasn't until my physics teacher began class by asking what we want our contributions to the world to be that I seriously considered engineering.
As a result of this experiment, I found a hunger and desire to bring meaning to others through my work. At Miami, I was able to get a glimpse of the paper science program. After learning about the history of the paper and packaging industry in America, I saw the great opportunity for development and innovation applied with the field.
In addition to my involvement in the Lockheed Martin Leadership Institute, I have also decided to join Alpha Chi Rho, a recently chartered fraternity. As a brotherhood, our mission is to refine the practices of the Greek community to eliminate its negative stigma and reputation. Between the experiences that the Lockheed Martin Leadership Institute and Alpha Chi Rho have given me at Miami, I have learned how to best work in teams, make tough decisions for a greater good, and enhance my professional development.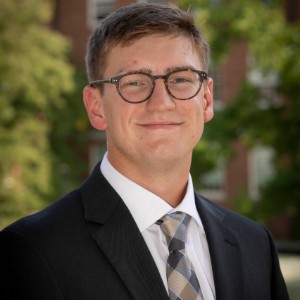 Ethan Cunningham
Hi, I'm Ethan Cunningham, a biomedical engineering major and mechanical engineering minor from rural Ohio. I have been infatuated with prosthetics and artificial implants ever since my grandfather had his hip replaced. It's incredible to think that we can not only repair but actually reconstruct fully-functioning parts of the human body. I get the opportunity to combine this passion with my skill set and interest in STEM through biomedical engineering.
My undergraduate studies are complemented by my extracurricular activities. I am the president of the Society for Biological Engineering where I can build networks with fellow bioengineering students as well as bioengineers working in the field. I am also heavily involved in Young Life where we strive to connect with and mentor high school and middle school students. These organizations help build my personal and social skills which are not always emphasized in standard engineering courses.
The Lockheed Martin Leadership Institute gives me the tools for breaking down and reconstructing all my soft skills. I have found myself repeating self-destructive habits. The institute makes me aware of these habits I need to break and how to go about breaking them. I also get the opportunity to learn from and with like-minded (or not so like-minded) engineering students. Overall, Lockheed Martin gives me a safe space centered on useful, productive life skills. I anticipate an exciting and eventful journey with Cohort IX.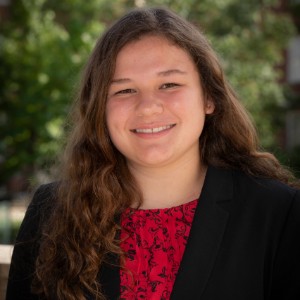 Rachel Duke
I am a biomedical engineering major with specific interests in genetic engineering and medical devices. As a childhood cancer survivor, I spent a large amount of my youth in a hospital, allowing me to develop a greater understanding of the medical field. Both of my parents also have careers related to medicine, which further piqued my interest. This strong background and my technical skills in mathematics and life science, along with my passion to help others, drew me into the world of biomedical engineering.
Attending Miami University has opened so many doors for me and allowed me to immerse myself in fulfilling experiences. I co-founded the Society for Biological Engineers club on campus which has taught me to be a leader in new and exciting ways. As a member of the Miami, My Place program and Grand Challenges Scholars Program, I have learned new ways to manage the obstacles that come along with a college education and how to approach real world engineering challenges as well. I plan on completing a dual degree to graduate with both a Master's and Bachelor's degree within my four years here at Miami.
The Lockheed Martin Leadership Institute brings all of my passions and desires for advancement into one program, providing endless opportunities for development and both personal and professional growth. The institute is an intensive and challenging way to obtain stronger communication and professional skills, while further supporting the motivation and other leadership skills already within.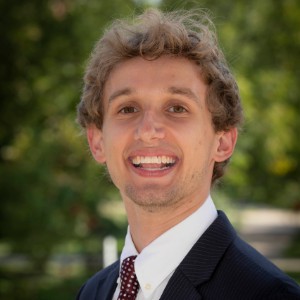 Evan Franzman
I am a Computer Science major with a co-major in Analytics. Since I was young, I have always been inspired by great scientists and their contributions to improving society. Today we face different problems than those faced by thinkers of the past. The focus has shifted from the natural sciences and is interconnected with technology; our ability to utilize its potential for the betterment of all is where we find solutions to modern day problems. With this emphasis on technology, there is no finer career path to choose for someone as interested as I am in both scientific advancement and the improvement of the human experience than one related to Computer Science.
In order to optimize my undergraduate education at Miami, I chose to participate in several on-campus programs to enhance my abilities in both leadership and practical problem-solving; the Grand Challenge Scholars Program– a personalized curriculum I have chosen to contribute to solving issues surrounding cyber security– allows me to tackle real-world problems facing society today, while the Lockheed Martin Leadership Institute allows me to surround myself with like-minded individuals interested in developing their skills as leaders.
In the Lockheed Martin Leadership Institute, I am hoping to build on my foundation of being an inclusive teammate, my efficiency in making decisions, and contributing to the cohesiveness of my team. To me, a leader is someone who embodies these qualities in all aspects of their life in order to turn a group of people into a capable team. I look forward to growing with Cohort IX over the next few years!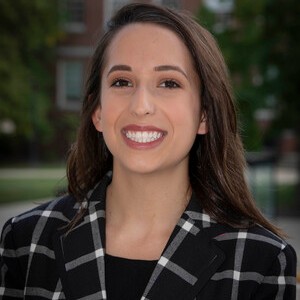 Rebecca Gruenberg
I am a Computer Science major from Dayton. In middle school, I watched the movie "The Internship" starring Vince Vaugn and Owen Wilson, and was inspired to go into the computing field. I enjoy the detail and planning that goes into software development, as well as the innovation that goes into programming.
I joined the Lockheed Martin Leadership Institute because I wanted to feel well-prepared before entering the workforce. I also use my time on campus to participate in several other organizations. I am the treasurer for Girls Who Code, the secretary of the Association for Computing Machinery, and the vice department head of the First Miami Student Credit Union IT department. Being able to communicate in so many different settings allows me to develop my skills as a leader and reach collective goals.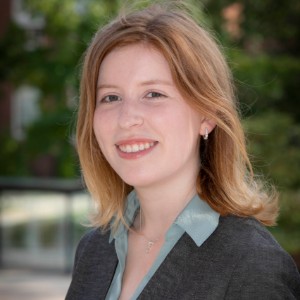 Casey Jackowski
Hello, I'm Casey Jackowski. I am a Computer Science and Interactive Media Studies major at Miami University. I am from Michigan and came to Miami for this unique double major. I grew up playing as my brother's player 2 for all his video games and as I was growing up confused about what I wanted to be, I never considered that I could create the games I loved so much. Computer Science allows me to pursue Game Development as Interactive Media studies teaches me Game Design.
We are living in an age of innovation and there is no longer a "next big thing". Instead, there are several ideas in development each year. My interest took to virtual reality and the many improvements and ideas that could come from it. I joined Miami's Grand Challenges Scholars Program to create my own curriculum around virtual reality to develop my ideas for this. I want to be one of the leaders into the future of virtual reality.
Leaders create the change that is needed for the world to continue moving forward. Lockheed Martin Leadership Institute breaks down the misconceptions students have about leaders while teaching how to become them. I joined the Institute because I understood I need improvement in myself before I can improve other's lives with virtual reality. I want to develop teamwork and communication skills so I can work with others and communicate the ideas I have in my head. I believe Lockheed Martin Leadership Institute can teach me theses skills and skills I didn't even know I should have as a leader. I'm looking forward to the next few years with my cohort so we can learn together.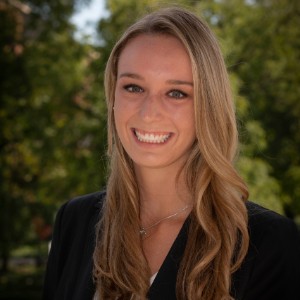 Julia Kocher
Hi, I am Julia Kocher. I am a biomedical engineering with a pre-medical co-major. I chose this major because I enjoy being able to make a positive difference in people's lives and feel as if this is the best way for me to do so with my skillset. I am from a small town called Lexington, Ohio. Some of the leadership roles I hold are an underclassman representative in Engineering and Computing Student Council, secretary of Habitat for Humanity, and an intramural chair for my sorority.
I joined the Lockheed Martin Leadership Institute in order to become a better leader, to develop professional skills that will be needed in my future career, and to meet new people and make new connections. I really enjoy team-based learning, and the leadership institute has given me exactly that. Some skills that I currently have are organization, communication, determination, and problem solving. I hope to continue to develop these skills, as well as learn new ones such as adaptability, public speaking, and how to work better with those who are different than me. Two people that have inspired me the most are my parents. They have taught me to reach for the stars, never give up, and to learn something from every situation you encounter.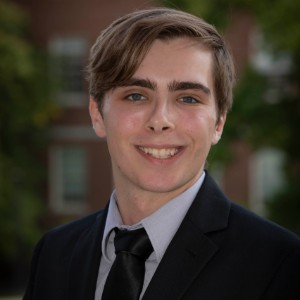 Kyle Lierer
Hello, I am Kyle Lierer. I am a Computer Science major here at Miami University with a passion for design, technology, and having a positive impact on people utilizing technology. Ever since I was young, technology has played an ever present and active role in my life. I have always enjoyed fiddling with some piece of tech regardless of whether it is a piece of software or even just a game. My passion for computer science started during high school while taking a computer science class and has only grown from there.
Since I first finished my first computer program, I have wanted to help people in some capacity using my technical skills. This is the primary reason why I joined the Lockheed Martin Leadership Institute. For me to grow as a person who can help people in any way that I can, I believe that I need to be an effective leader. Someone who can work together with people on a team in a beneficial and collaborative way. I want to ensure that I can be the best team member, friend, and human being that I can to the people I work with now and in the future.
The Lockheed Martin Leadership Institute establishes several ways in which I can cultivate my leadership skills. Moreover, it creates a community of like-minded individuals who I can learn from and collaborate with to become a better leader. So, even though I do not know what my future holds, I firmly believe that the Lockheed Martin Leadership institute can help me be a person who can create positive change in the world through computer science and technology.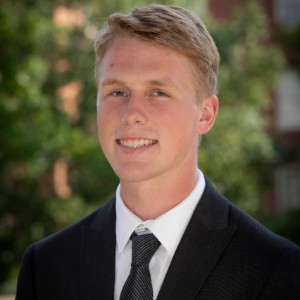 Kyle Lochtefeld
I am a Sophomore Computer Science major from Celina, Ohio. I am pledging to Alpha Phi Omega, a service fraternity. I am hoping to be able to make a change in people's lives through all the service opportunities present in Alpha Phi Omega. Lockheed Martin was part of the reason why I wanted to come to Miami University. I have always loved doing programs that were centered around leadership because the people I met at those programs were always the nicest. The content that I learned was always interesting and when I left those programs, I felt like a better person. That is why I really wanted to join Lockheed, so I could feel like that all the time and feel like I am growing as a person every day. I am hoping to work on being more effective while working in teams. That is a skill I feel will fit the job I am looking forward to in the future the best. With it, I am hoping to help bring my team up to the next level and advance through the ranks. I am really looking forward to what my options will be and what I can do with what I am presented.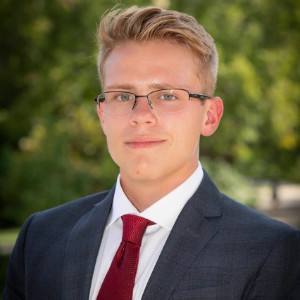 Phillip Loges
I am from Warren, OH, and majoring in Chemical Engineering with a minor in Paper Science. I chose my major because I really enjoyed and excelled in my physics and chemistry classes in high school. After talking to my chemistry teacher after class during my junior year, she recommended chemical engineering since it would be a great way to combine my two favorite subjects.
I decided to join Lockheed Martin Leadership Institute when I first saw an email from them that caught my eye. I immediately clicked on it and read more, by the time I finished reading the email and attachments, I decided that I wanted to apply. I am very interested in developing my personal and group leadership skills because of my passion to continually improve myself and help bring up those around me.
Within the next five years I hope to have established myself at a well-known and respected company. Ideally I would be working on a ground breaking and innovative project, something that would have a positive society and life changing impact. I look forward to whatever challenges my major and future career bring me!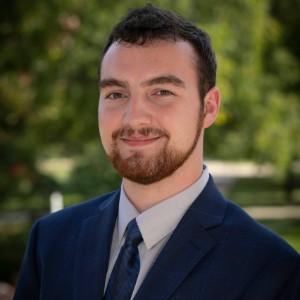 Noah MacDonald
I was born in Ontario, Canada, and I lived there for roughly eight years before moving here to Ohio. When I was younger, I would go and mess around with my dad's computer. Due to being extremely young, all I could really do was push the power button, and steal his CDs out of the disc drive, but I loved it. The idea of having a machine that could do almost anything was amazing to me, and I wanted to know how they worked. Since then, my interest in computing has only increased, leading me to major in Computer Engineering. I want to carry my passion for computers and computing into my career, and work to improve components such as the CPU or the GPU.
I joined the Leadership Institute so I could improve myself as a person, and learn skills that I can then apply to improve the coordination and performance of the teams I will participate in throughout my career. I also want to be the best coworker, teammate, and individual I can.
To me, leadership is the ability to visualize a goal, and motivate yourself and others to achieve said goal, while forming valuable relationships and improving the performance of your team at the same time. To achieve this, leaders need to be excellent communicators and problem solvers, adaptive to change, and welcoming of criticism. Leadership is a vital skill to have in today's workforce, and it's something I hope to improve upon during my time at the Lockheed Martin Leadership Institute.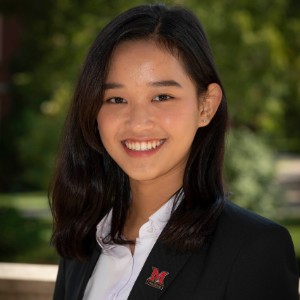 Natalie Nguyen
Hi I'm Natalie and I'm a Vietnamese. I'm a Biomedical Engineering major and Electrical Engineering minor. My interest fields are Tissue Engineering and Medical Devices. From the moment I knew that most of the medical devices in my country were almost 10 years outdated, I was furious and motivated at the same time. Because of that, I chose to pursue this field with high hopes of contributing and helping to improve the problem in Vietnam.
Besides the time in classes, I'm engaged in student activities on campus such as Lockheed Martin Leadership Institute, EWB, and CPB Undergraduate Student Advisory Council. Besides, I spent most of my time working with professors and developing my laboratory skills to prepare for my graduate studies as I intend to pursue PhD as my highest degree.
The Lockheed Martin Leadership Institute is a great program to practice my leadership and other interpersonal skills. Spending time in a community of STEM students, I have a chance to collaborate with them to become a better leader. I love spending time with the members of Cohort IX as they inspire me a lot and I believe that the Lockheed Martin Leadership Institute will help me to become a better individual who creates positive impacts on the Engineering and Technology fields.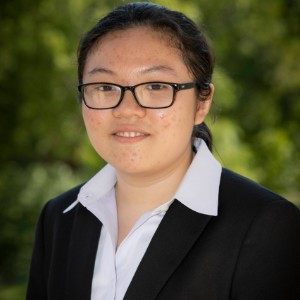 Nhi Nguyen
I am from Vietnam and I am currently a Computer Science major at Miami. Before I could read, I spent time exploring the computer whenever I had the chance, clicked every folder to see where it would take me to, and played all the games I could find. I enjoy brainstorming ideas for a game, creating the fantasy worlds in my mind and developing them every day.
Leadership, in my opinion, is not only about leading people but also making yourself a better person day by day. Otherwise, it would not have been that important. On the very first day of classes at Miami University, I was taught how much leadership is appreciated in the United States. It was very different in Vietnam, so it took a long time thinking of what people expect from a leader. Every person is different in characteristics and none of them have all the traits and skills that are expected by other people. A good leader is someone who can elevate strengths and reduce weaknesses of their team.
Lockheed Martin Leadership Institute is my opportunity to develop the critical skills of a leader and be exposed to the ideas of other outstanding individuals.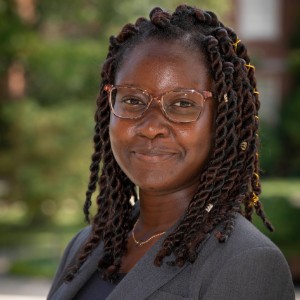 Eunice Nsaam
I am originally from Ghana, but now reside in the US. I am pursuing a Pre-Medical Studies and Bioengineering co-major and a French minor. Growing up, I was given the chance to learn and explore the areas of science and IT from different kinds of influences such as my immediate family, instructors, and mentors. In high school, I decided to join an engineering program, which led me to the area of bioengineering. It was an area I had never thought about before, and it combined my interest in designing and building and helping communities through medicine.
As an undergraduate at Miami University, I decided to participate in research as well as the Lockheed Martin Leadership Institute in order to enhance my knowledge in the sciences and allow myself to develop professionally while learning about leadership, respectively. Leadership is a topic I had not given myself a lot of liberty to explore because I often shied away from the spotlight and preferred to help others from the background. Through the Leadership Institute, I found a chance to explore who a leader is and how one's weaknesses can be improved and one's strengths can be leveraged in order to produce the best possible outcomes no matter the situation. Another important component to this is how a leader relates with his or her team, which is crucial to the level of success of the group.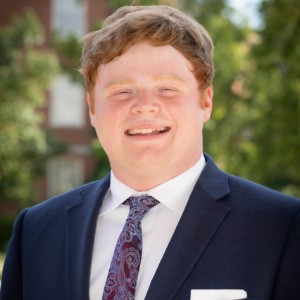 Taylor Owens
My name is Taylor Owens and I am a computer engineering major. I have always been fascinated by how technology is advancing so rapidly in front of our eyes and we have just gotten used to it. It is because of this that I chose to go into computer engineering to become part of the drive for new, high tech developments. Particularly, I am interested in robotics and automation because I feel that with more efficient processes for manufacturing and the assistance of robotics in daily tasks that can be challenging for humans, the development of technologies will be accelerated exponentially.
In order to bolster my skills while a student, I became involved in student organizations that provide opportunities for self-improvement as well as interacting with my peers. One example is I am currently involved in the campus branch of IEEE which focuses on technical development as well as experience working on teams. My current team is focused on studying concepts of cybersecurity with a goal of learning valuable skills to go along but are not directly related to our majors.
In the institute, I hope to learn to be a stronger contributor to society through the learning of better interpersonal skills and experience in seeing the bigger picture so that I can fit myself in with others in the most efficient way possible. To me, being a leader means being able to acknowledge what is best for the situation you are in despite how you want it to go and being able to adapt to what is necessary to produce the greatest result.
Aversa Prentosito
I am from Cincinnati, Ohio, and am majoring in Computer Science and double-minoring in Italian and Music Performance. I have always been interested in STEAM (science, technology, engineering, art, and math) since I was a little girl, and I was involved in many diverse STEAM-related activities such as math competitions, robotics team, and music ensembles while growing up. When I joined Girls Who Code while in high school, I was inspired by the Miami women leading the group to pursue Computer Science as my major at Miami.
I joined the Lockheed Martin Leadership Institute mainly to learn how to become a better communicator and better leader. I have always struggled with verbal communication, which is a necessary skill for a leader to possess, and I believe that the only way to improve in an area of weakness is to face it head-on, so I have made a strong effort over the years to step out of my comfort zone and pursue activities that force me into situations where I must speak and interact with others. The Lockheed Martin Leadership Institute is one such activity.
I have also stepped outside my comfort zone by taking on leadership roles on campus, such as Vice-President of the Miami chapter of Girls Who Code and Treasurer of the Association for Computing Machinery for Women. Through my involvement in various organizations, I have developed my own style of leadership, which is more of a quiet, lead-by-example type of leadership, rather than a forceful, take-charge type of leadership. I believe that the key quality of a successful leader is the ability to bring out the best in others, and I strive to do that by setting a good example in terms of work ethic, respect for others, and inclusivity.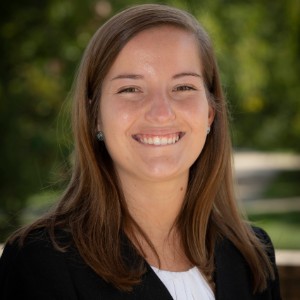 Abigail Ray
I am a Mechanical Engineering major with a minor in Manufacturing Engineering from Akron, Ohio. Growing up, I enjoyed figuring out how my toys worked and building houses for them. I was always curious about how things worked, so when they eventually broke, I would be able to fix them. I was never interested in pursuing a career in STEM until high school. I enjoyed my math classes so I saw myself studying finance or accounting in college. It was not until I started taking physics and engineering classes that I realized what I truly enjoyed doing. I liked how these classes challenged me and allowed me to ask questions and explore the world around me.
I joined the Lockheed Martin Leadership Institute to learn how to more effectively communicate, take initiative, and work with others. I saw the Institute as an unbelievable opportunity to further develop my leadership skills and learn from my peers. Being involved with the Institute, the Grand Challenges Scholars Program, and the Honors and Scholars programs have allowed me to surround myself with ambitious and inspiring students that push me to do more and strive to become my best self.
Through the Institute, I hope to learn new and more effective skills from my fellow cohort members that I can use throughout my life, especially when I study abroad in Puerto Rico January 2020 and plan to pursue a higher degree in Mechanical Engineering.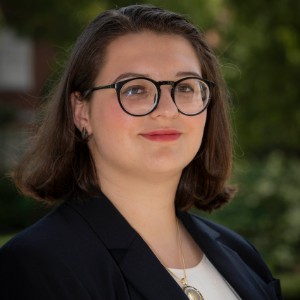 Julia Schaeffer
I am majoring in Computer Science, minoring in Mathematics. When I first took a general engineering class in high school, I had no idea I would end up pursuing Computer Science permanently. Falling in love as I was trying to figure out what I wanted to major in was perfect timing. With my current interest in robotics and programming--though I am exploring opportunities elsewhere--I am going after opportunities through internships and spending time doing research into several fields.
I joined the Lockheed Martin Leadership Institute in order to learn how to take initiative, become a leader, and to be the best I can be as a coworker, friend, and person. To me being a leader means being someone that can make sure everyone works together as a team and help bring out the potential that sometimes goes unnoticed. Taking the time to talk to the people you work with can help bridge the gap between preferred methods of communication which helps with resolving conflicts.
The Lockheed Martin Leadership Institute creates a place where we can learn about ourselves relative to our community and our workplace. Through the Institute, classes, and other endeavors, I am going to make sure that the person I am growing into is one that can be a reliable and welcoming leader.