Committed to Diversity, Equity and Inclusion
The American Society of Engineering Education established the Diversity Recognition Program to honor engineering and engineering technology colleges that significantly improve the diversity, inclusivity and degree achievement outcomes of their programs. We're proud to say Miami University is one of the top universities in the country for inclusive excellence, achieving a bronze level of accreditation, which is the highest degree of recognition.
Our Ongoing Actions
We've demonstrated our continuing commitment to DEI at the College of Engineering and Computing (CEC) by:
Establish
Establishing baseline support for groups underrepresented in engineering.
Analyze and Assess
Quantifiably analyzing and assessing unit composition, policies, culture and climate related to all groups underrepresented in engineering.
Implement
Implementing programs and initiatives that strengthen the K-12 or community college pipeline, so we can reduce significant barriers related to long-term growth.
Develop
Developing an action plan with a focus on continual improvement.
What Constitutes Diversity?
We view diversity holistically, understanding that the definition is constantly evolving. Our definition of diversity includes but is not limited to race, ethnicity, color, nationality, sex, sexual orientation, gender identity and expression, class, religion, disability, age, military status, visa status, economic status, geographic location, and language/linguistic ability. Diverse and well-reasoned ideas, approaches, and experiences are also essential parts of inclusion and equity.
What Are Our Guiding Principles and Values?
Miami University is committed to and fully embraces the philosophy and belief that a diverse academic community is among an institution's greatest strengths. As decades of research and experience have shown, every unit and individual on campus benefits from diversity when there is an environment where people from a wide variety of backgrounds learn from one another, share ideas, and work collaboratively to ask and solve questions. This is especially important given Miami's commitment to excellence in undergraduate teaching and learning. A diverse and inclusive campus enhances the living, learning, and working environment for every student, staff, and faculty member. Together, these benefits help Miami achieve its special mission as a public institution in Ohio, educating students across the state and preparing them to be leaders in a variety of fields who are ready for the demands of the 21st-century workforce. We, therefore, aspire to attract and retain a broadly diverse group of faculty, staff and students.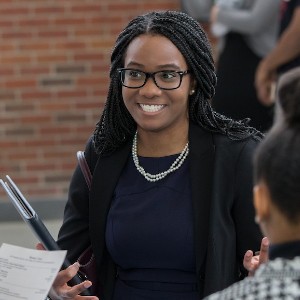 CEC's Strategic Diversity Goals
To be consistent with our University's diversity goals, our College's goals use the same categories.
Offering inclusive pedagogy workshops for all faculty.
Offering Safe Zone workshops to departments for all faculty.
Integrating diversity/inclusion text on class syllabi for 100% of our College's courses.
Using diverse and inclusive language and examples when appropriate in classes and meetings.
Highlighting and celebrate some of our existing programs such as the SEEC scholars, Humanitarian Engineering, Grand Challenges Scholars Program, etc.
Actively participate in the Cincinnati Public Scholars program in conjunction with university and CPS partners.
Continue to engage underrepresented populations in programmatic offerings, including CEC Scholars.
Create support mechanisms to attract high-quality underrepresented faculty and staff.
Improve data collection on underrepresented populations to help with identifying deficiencies and strengths. Then, use that data to develop retention programming.
Help existing student organizations implement Big Sibling programs to encourage support and persistence of students in CEC majors.
Assess programming for faculty/staff advancement opportunities, and implement improvements and incentives to achieve them.
Support the creation of new student organizations for diverse populations, either through direct encouragement from staff/faculty or from partner universities.
Nominate faculty/staff for university, regional, and national recognition and awards for their work as allies and advocates for diversity and inclusion.
Implement a diversity/inclusion talking point (e.g. research finding, possible initiative, etc.) as a regular agenda item at departmental and divisional meetings, particularly among leadership.
Invite speakers from diverse backgrounds for college and department sponsored events to showcase role models of difference.
Redesign some of our common spaces in the college to celebrate diversity, equity, and inclusion.
The College of Engineering and Computing