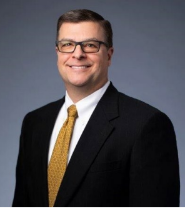 Chairman & Chief Executive Officer
Powell Industries, Inc.
Huston, Texas
Brett cope has served as the President and Chief Executive Officer of Powell Industries, Inc. since October 1, 2016. Brett was elected as the Chairman of the Board for Powell Industries on October 1, 2019.
Brett has more than 31 years of experience in the electrical, automation and process industries. Prior to his election as Powell's Chief Executive Officer, Brett served as Powell's Chief Operating Officer from December 2015 to September 30, 2016.Brett joined Powell in 2011 to crate a global Sales and Marketing team across Powell as Vice President of Sales and Marketing.
Prior to joining Powell, Brett spent twenty years with ABB in various engineering, project operations and sales management positions. In his last role as the Group Vice President, he was responsible for the strategic development and execution of global business initiatives for ABB's activities with the ExxonMobil Corporations.
Brett is a graduate of Miami University in Oxford, Ohio, with a Bachelor in Applied Science, and has successfully completed numerous professional certifications. 
Powell Industries designs, manufactures and services custom-engineered equipment and systems for the distribution, control and monitoring of electrical energy. Celebrating its 75th anniversary in 2022, Powell has approximately 2,000 employees.
Powell's markets include large industrial customers including utilities, oil and gas producers, refineries, petrochemical plants, data centers, pulp and paper producers, mining operations, and commuter railways.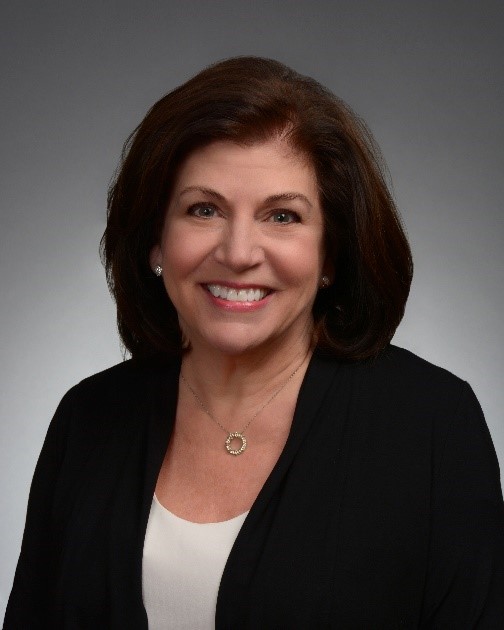 Senior Executive (retired)
Accenture
Chicago, Illinois
Marie graduated from Miami in 1974 with a B.S. in Applied Science.
As a Miami alumna, Marie is currently serving on the College of Engineering and Computing (CEC) Executive Advisory Council. She has also served on the CEC External Advisor Council, Miami University Foundation Board, and as founding member of the CEC Women's Advisory Committee.
Marie is a retired senior executive who spent 28 years with Accenture. She started in the consulting field when it was a new career path. It was a constant challenge with new technologies and client environments. She enjoyed her time there and the success it has brought to her.
Along with her commitment of support and service to Miami, Marie and her late husband, Michael Klich, have supported Community Health Chicago, the Field Museum of Natural History, Boy & Girls Clubs of Chicago, Magnificat High School (Rocky River, Ohio) where a nun inspired Marie to 'look into computers' as her field of study, and the Girl Scouts of Greater Chicago and NW Indiana where she was honored in 2020 for 30 years of service.
Marie has a home in Chicago and two properties in California.
C. Michael "Mike" Gooden '72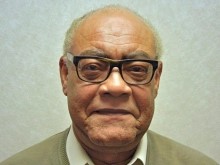 Co-Founder, CEO (retired), Chairman
Integrated System Analysts (ISA)
Alexandria, Virginia
Mike graduated from Miami in 1972 with a B.S. in Applied Science. As a student, he was also in the U.S. Navy, participating in the Navy Enlisted Scientific Education Program. Mike earned a M.S. in Engineering from The Moore School at the University of Pennsylvania in 1978. Miami also awarded Mike an honorary Doctor of Science in 1993.
As a Miami alumnus, Mike is currently serving on the College of Engineering and Computing (CEC) Executive Advisory Council and is a member of the Honorary Degree Club. He has also served on the Black Alumni Advisory Committee (BAAC), Business Advisory Council (BAC), CEC External Advisory Council, CEC Dean's Ambassador, Computer Science and Engineering (CSE) Volunteer, and Miami University Board of Trustees, and has been a commencement speaker and host of the National Technical Association's 1992 annual conference, sponsored by CEC.
Mike founded Integrated Systems Analysts, Inc. (ISA) in 1980, a mid-sized high technology company that offered engineering, technical management, and computer life cycle services to the Department of Defense, other federal, state, and local government agencies, and hundreds of commercial businesses, chiefly in the automotive and banking industries.
Prior to co-founding ISA, Mike was an engineering duty officer in the United States Navy. He has 25 years of naval service (17 years active duty, 8 in the Naval Reserve), and retired as a commander in 1988.
Mike served on the Board of Overseers of Penn's School of Engineering and Applied Science, and on the National Science Foundation's Business and Operations Committee for Equal Opportunity in Science and Engineering. He also serves on corporate boards, and is a member of the American Society of Naval Engineers.
Mike and his wife, chemist Diane Oksanen-Gooden, have been strong supporters of the Smithsonian Libraries, with Mike serving as a director emeritus and having served as vice-chair of the Libraries Advisory Board. Mike and Diane established an unrestricted endowment in 2002 to provide a stable future for the libraries.
Mike and Diane are also supporters of the Wilmer Eye Institute of John Hopkins. They make their home in Alexandria, Virginia.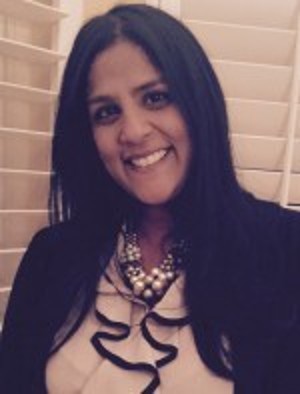 Director, Information Systems
Amgen
Adjunct Professor - School of Management
California Lutheran University
Los Angeles, California
Disha graduated from Miami in 2002 with a dual B.S. in Systems Analysis and Computer Science. As a student, she was in the Cambridge Program, LeaderShape, was a Summer Orientation Undergraduate Leader, received the President's Distinguished Service Award and was an Honors Program Graduate.
As an alumnus, Disha has served as a member of the Reunion Committee, Miami University Alumni Association (MUAA) (and as a chapter president), Miami University Community Outreach and Recruiting Programs (MUCORP), Computer Science & Software Engineering Board, College of Engineering and Computing (CEC) External Advisory Council, and is currently serving as a member of the CEC Executive Advisory Council.
Disha began working in leadership areas while she was still in high school in Kettering, Ohio. Her first jobs included interning for the City of Kettering, the City of Dayton for then congressional representative Tony Hall, Wright Patterson Air Force Base (Wright Patt) in the high school research program.
While a student at Miami, Disha was an IT consultant with Quidgest in the Lisbon area of Portugal and an IT intern for Eli Lilly. After graduating, she traveled to Cambridge, UK, to continue her education and work for a year at the Cambridge Judge Business School as a research lead in a consulting project with A.T. Kearney. Upon returning to the U.S. she returned to Eli Lilly as a business analyst, IT-early phase clinical research and worked at both the world headquarters in Indianapolis and in Singapore. She joined Amgen in 2006 and has held numerous, diverse IT leadership roles giving her extensive experience in life sciences/healthcare, government, and non-profit domains. In 2018, while continuing her work with Amgen, she became an adjunct professor of business at California Lutheran University.
In addition to her service to Miami, Disha is on the leadership team of Amgen's Women Empowered to Be Exceptional (WE2) business resource group and an adviser and past chapter president for Healthcare Businesswomen's Association. She also serves on the board of Cambridge University's Judge Business School Alumni Council and North American Committee for the Foundation Board of Lucy Cavendish College, University of Cambridge.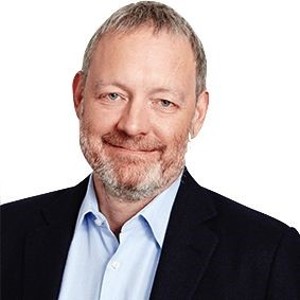 Co-Founder, Chairman
MongoDB
Miami Beach, Florida
Dwight graduated from Miami in 1990 with a B.S. in Applied Science. He was following in his late father, Ronald's '70, footsteps, as did his sister Rhonda '93 and brother Jason '96.
As an alumnus Dwight has returned to Miami's Oxford campus and spoken on internet industry topics and has been a speaker at Disrupt NY. He is currently serving as a member of the College of Engineering and Computing (CEC) Executive Advisory Council.
Dwight began his career as a software engineer at Attachmate. Upon leaving Attachmate in 1995, he co-founded DoubleClick, a company that develops and provides Internet ads. He served as chief technology officer through its sale to Helman & Friedman in 2005. Shortly thereafter, he moved on to co-found Panther Express, a New York-based software services provider. That company sold and merged with CDNetworks in 2009. He then co-founded AlleyCorp, which became the umbrella company for other Internet businesses including ShopWiki, MusicNation, Panther Express, Gilt Groupe, 10gen, Business Insider, and MongoDB. He continues to serve as chairman at AlleyCorp and as co-founder, chairman and contributor (coder) at MongoDB, one of the many companies under the AlleyCorp umbrella.
In 2018 Dwight's career took a different turn, literally speaking. As he has continued his entrepreneurial interests, business duties and coding for MongoDB, he has also become a racing driver. His first race was driving a Volkswagen Golf for Heinlein Racing Development in the Pirelli World Challenge. Two years later he made his debut in the 24-Hours of Daytona event for Era Motorsport and returned with Era Motorsport at the 24-Hours of Daytona in 2021.
Jeffrey "Jeff" Wilcox '86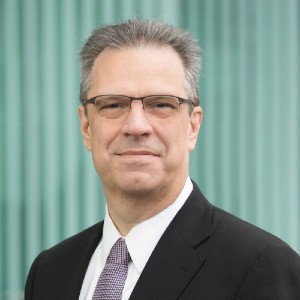 Vice President, Digital Transformation
Lockheed Martin (Retired)
Adjunct Professor, Department of Biochemistry and Molecular & Cellular Biology
Georgetown University School of Medicine (GUMC)
Adjunct, College of Engineering and Computing (CEC)
Miami University
Jeff graduated from Case Western University in 1986 with a B.S. in Electrical Engineering. He then went on to get his M.S. in Electrical and Electronics Engineering from Drexel University in 1988. He holds an honorary doctorate of engineering from Stevens Institute of Technology.
Jeff became a senior vice president at Science Applications International Corporation (SAIC) in 1990. He stayed with SAIC until joining Lockheed Martin in May 2007 as vice president of systems and software engineering. He then became the vice president over all engineering in 2009 and took on the additional role of vice president of digital transformation in 2018.
In addition to his executive leadership duties he is an adjunct professor of leadership in CEC and, in 2019, taught at GUMC as an adjunct professor of systems thinking in the Systems Medicine Program. He is also an associate fellow of the American Institute of Aeronautics and Astronautics and a senior member of the Institute of Electrical and Electronics Engineers. He is currently serving on the CEC Executive Advisory Council and has also been a Lockheed Martin Speaker in CEC.
Along with his work for and service to Miami, during his tenure at Lockheed Martin Jeff served as the chair of the Aerospace Industries Association Technical Operations Council and the chair of the NIST Manufacturing Extension Partnership. He also served on the U.S. Department of Commerce Manufacturing Council, the University of Southern California Viterbi School of Engineering Board of Councilors, the Drexel University Leadership Council, the Stevens Institute of Technology School of Systems and Enterprises Advisory Board and the Boards of the American Lightweight Materials Manufacturing Innovation Institute and the Advanced Robotics for Manufacturing Innovation Institute.
Jeff and his wife, Amy, have three sons, Eric, Ryan and Alex. Eric and Ryan are both currently CEC students and Alex is still in high school.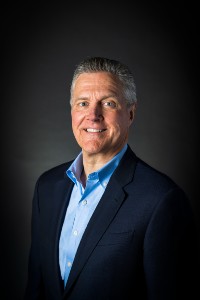 President & CEO
Mitsubishi Electric Automation Inc.
Chicago, IL
Scott has been the President & CEO of Mitsubishi Electric Automation, Inc. (MEAU) since June of 2019. Mitsubishi Electric manufactures a full line of industrial automation products and solutions including CNCs, robots, PLCs, variable frequency drives, and servo motion.
Prior to joining Mitsubishi Electric, Summerville was the chief executive officer of Microscan Systems since February 2011 and then Omron Microscan since October of 2017, after successfully leading the sale of Microscan Systems, Inc. to Omron Corporation.
Summerville has more than 30 years of experience in the automation industry, having spent most of his professional career at Rockwell Automation where he held positions of increasing responsibility including Managing Director of Greater China from 2001-2003 and President of the Asia Pacific region from 2003-2008, while residing in Beijing and Hong Kong respectively.
Scott is a former chairman of the Integrated Systems & Controls Council within the Material Handling Industry (MHI) and is currently a member of MHI's executive roundtable. He is also a former member of the board of governors of the American Chamber of Commerce in Hong Kong as well as a contributing author to the book, Leadership Experiences in Asia (2007).
He serves on the boards of ICONICS, a Mitsubishi Electric company, the Mitsubishi Electric Foundation, and the Japan America Society of Chicago and has participated in panels at World Economic Forum events.
Scott has degrees in Environmental Design from Miami University, Ohio and an MBA from the Kellogg School of Management at Northwestern University, Illinois.
He and his wife enjoy traveling, entertaining, and genealogy and contributing to education and animal welfare causes.